Warren Dell Primary School has achieved the Inclusive School Award with Flagship status.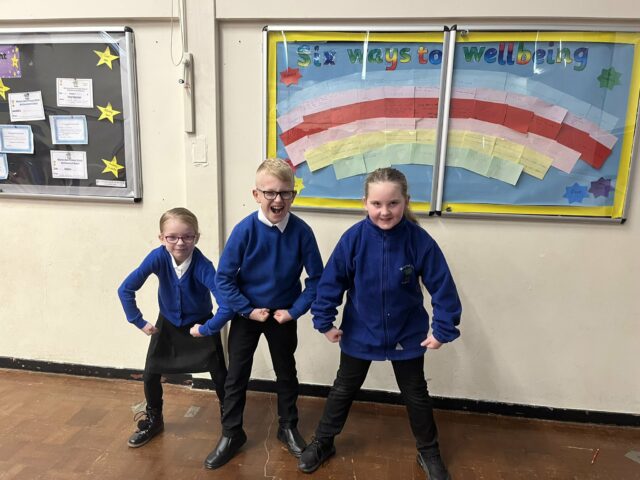 Pupils are Supported
Warren Dell is a single form primary school with a nursery and pre-school.  It is situated in Watford in an area of high social deprivation.  The school is 43% English as an Additional Language (EAL) and families come from a range of nationalities.  Special Educational Needs and Disabilities (SEND) is at 24% with 18 Education, Health and Care Plans (EHCPs) in place and others in the assessment process.  Eight pupils are awaiting places in specialist provision. Pupil Premium is at 30%.  The school is part of the Agora Learning Partnership of 9 schools.  The Headteacher is also Headteacher of Oxhey Wood Primary School which is close by.  In addition, the Headteacher is also the lead for Primary Behavioural Support in DSPL 9 in Hertfordshire which offers primary behaviour support for that area.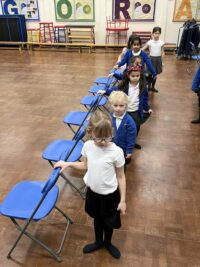 Walking around the school, care and support are seen in the interactions between staff and pupils and in the displays.  There is, for example, a display highlighting young carers which has a box where a message can be left. In the hall, there is an EAL display that highlights the various countries where pupils were born as well as the Agora values' posters and the wellbeing noticeboard.  There is a worry box in the library for pupils.  Pupils spoke about the Agora values and the six ways to wellbeing information which clearly underlines that these thoughts and values are discussed and shared with the pupils.  There are very attractive written work displays outside of every classroom and these show how pupils are supported; some work is computer produced.  The classrooms have working wall displays as well as attendance information, Zones of Regulation and current topic work. 
The pre-school through to Year 6 classrooms are well organised and well resourced.  In the Foundation Stage, our Assessor observed a range of activities available to the pupils, both inside and outside of the classrooms.  Since there are areas with grass, there are stands for wellington boots so that pupils can go outside and enjoy the space, even when it is a little muddy.  The nursery and reception playgrounds are next to each other which supports transition since the younger pupils can see the others outside playing and can see staff as well. 
Outdoor Learning is an Important Feature
Key Stage 1 (KS1) and Key Stage 2 (KS2) have separate playgrounds so the younger pupils have activities which are more suited to them and the older pupils have an adventure trail, outdoor gym, track and spaces for basketball and football.  Outdoor learning is an important feature which includes The Dell where all pupils can experience forest school activities.  In addition, there are a range of after school clubs as well as the breakfast and after school provision.  It is a real strength that these are run in-house with some places reserved for more pupils with greater needs.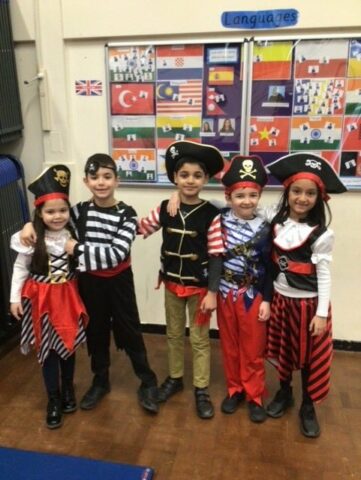 The school is aware of the cultural capital and so ensures that each year group has an outing to develop and enrich their lives.  These outings are linked to their ages and so, for example, the younger pupils visited a farm while Year 6 visited a university.  Pupils spoke about a trip to the beach and how the Headteacher bought them all an ice cream.  The pupils really value these trips and explained they thought the school tried to make the trips cost as little as possible.  There are other experiences in the school, such as looking after the chickens.  They were hatched in school and can be seen in their house from inside and outside of the building.  The school sells the eggs. 
Year 6 pupils are supported towards their independence by being taught in a wooden cladded pod building so they are not in the main school.  Pupils told me how they liked having their special place and our Assessor observed them enjoying their learning. 
'Everyone is Caring at Warren Dell'
As it is a one form entry school, there is a real family feeling to all that takes place.  The KS2 pupils said, "everyone is caring at Warren Dell" and told our Assessor about the friendship benches that are positioned in the playground and how, if anyone sees another pupil looking sad, they go up to the pupil and try and cheer the pupil up. 
Our Assessor  saw a clear example of this, when at the end of play, one boy tried to hide in the bike shelter.  Another boy went in to speak to him and then left him.  The boy then followed him out.  Listening to the pupils, seeing how everyone behaves around the school and hearing about the work and links with the other schools in the Agora Learning Partnership, our Assessor saw the school's motto, 'Together Everyone Achieves More', in action.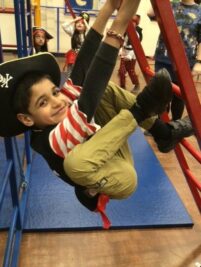 Celebrating achievement is a regular event in the school.  Friday is the achievement assembly and awards are given for a range of achievements, both academic and social.  Reading is promoted in the school and, at this assembly, the Headteacher gives out tokens so that the pupils can choose a book from the vending machine in the library.  Hot Chocolate Friday is also well received by the pupils. 
All the adults spoken to in the school mentioned how important it was to know and understand the individual needs of the pupils.  Time, thought and discussion is given to consider the best way forward to support individual need.  Quality First Teaching (QFT) is seen as a first step for this since this strategy will benefit all pupils.  The school is very keen to adopt strategies for all pupils and not just some.  Sensory circuits, for example, are used every day with all pupils. 
The Cherry Tree groups exemplify how staff think of and respond to need.  These groups are two transition groups that were created to support pupils with Social, Education and Mental Health (SEMH) needs and moderate learning difficulties (MLD) and severe learning difficulties (SLD).  The aim is to support these pupils in small groups so that they can retain some time with their peers and be reintegrated fully when they are able to manage the challenges of a larger and busier class group.  This is the school clearly demonstrating its belief in inclusion. 
A whole range of interventions are offered to the pupils.  Interventions are conducted by school staff as well as play therapists, mentors and a music therapist, to name a few.  Parents are informed of these interventions through an Intervention Fair which also showcases the pastoral interventions.  The school buys into HABS which provides a Family Support Worker who is in school at least once a week but is contactable by phone. 
The Emerald Room has been set up as a space to be used for interventions and forms part of the Action Plan for this to be used effectively.  Unfortunately, the sensory room was affected by flooding but it has now been repainted and will be set up again.  Pupils will really benefit when both rooms are being used to their full capacity.  
Staff have a Range of Knowledge
Teachers spoke about how lucky they felt because of the way the school is set up.  They fully support the aim to meet the pupils' individual needs and recognise the support that is there for them, as staff.  They listed several ways, in which their wellbeing is supported, ranging from an early finish once a term, time to support workload as well as staff catch-ups and the confidential phone service.  The staff have a range of knowledge and so there is always someone to go to for help and advice.  The Senior Leadership Team (SLT) will seek to find out more information and then share that.  
The school knows its community really well and ensures provision both learning and emotional and social is planned carefully including a range of interventions and transition classes.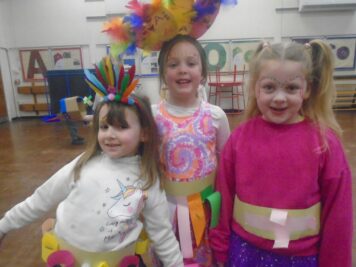 Teachers like the school's open-door policy and described how learning from lockdown experiences has helped to improve relationships with parents.  Pre-Covid, parents waited in the playground as the pupils were dismissed from where they had lined up.  Now teachers meet parents at their classroom doors.  This means they can have conversations with them at the start and the end of the day. 
The Teaching Assistants (TAs) also welcomed this change.  Conversations with parents are open, direct and supportive using clear language.  This clarity of communication is also evidenced in the school prospectus which is easily accessible and broken down into headings and questions so that prospective parents receive the information that they need. 
Teachers interact with staff from the other schools in the Trust.  They have the opportunity to become Agora Associates when they are recognised as having skills and knowledge that can support others.  They visit other staff to support and assist in their development as well as welcoming colleagues to Warren Dell to share their expertise.  Teaching Assistants (TAs) have just become involved in the peer reviews which take place between the Trust schools and they are supported by a leader.  This is a clear example of the school investing in its staff. 
Appreciate the Support
The TAs were full of praise for the school.  They told our Assessor they feel, "wanted, worth it and valuable".  They fully appreciate the support that is offered to them by school leaders and staff.  They echoed what the teachers had said about there always being someone there to help and explained how they were listened to and that any questions or concerns they had, would be followed up.  Their role does sometimes bring challenges but they are supported and given time out of the classroom, when necessary.  They are well trained and are fully aware of the needs of the pupils and are seen as part of the teaching team.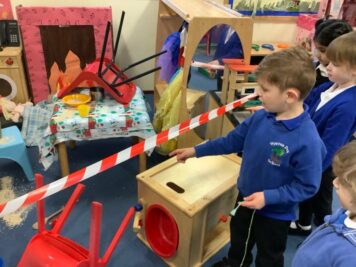 Our Assessor spoke with a group of Year 5 and Year 6 pupils.  They were clear that the school could not do anything better.  They described the teachers as funny and kind and that they felt safe in school.  Their comments showed how they understood the school's values. 
They liked the opportunities open to them as members of the school council and the Junior Leadership Team (JLT) as well as the roles of responsibility available in the classrooms.  Their clear message was that everyone respects each other at Warren Dell and pupils explained to our Assessor about the school's view that, "Fair isn't equal. Fair is when everyone gets what they need".  
The Governors understand and support the school's view of inclusion.  They are a local governing board as the Agora Learning Partnership believes that local decisions should be made for local children.  The Trust supports diversity, equality and inclusion.  The Governors have a clear focus when they visit the school.  As the result of feedback to the Governors from the JLT, the Governors are encouraged to speak with the pupils as well as staff. 
Parents Appreciate Open Discussions 
Parents praised the school.  They told our Assessor that staff go above and beyond to help both them and their children.  One parent said that she felt that the support offered by the school had saved her mental health.  Another described how the school had offered support to her older son who was no longer in the school. 
One said that she did not know what inclusivity was until she spoke with the Assistant Headteacher.  Parents really appreciate the open discussions that staff have with them.  They are honest but support comes with what they are being told.  They are secure in the fact that the staff know their jobs and deliver. 
Warren Dell Primary School states that it is, "a school where everyone feels welcome and accepted" and throughout our Assessor's visit, they saw and heard a plethora of evidence that proved this statement is correct.  This vision is so entrenched in the daily life of the school that it is an intrinsic part of all practice; this happens every day without anyone having to remember to do it. 
Everyone matters in Warren Dell, be they pupils, staff or parents and time and thought is given to recognising, understanding and meeting individual needs.  Genuine warmth and care oozes from the adults in the school.  It is a happy place to visit and our Assessor said they felt as though they had been hugged throughout the visit. 
Find out more about the IQM Inclusive School Award
If your school is interested in obtaining the IQM Inclusive School Award or you wish to talk to a member of the IQM team please telephone:
028 7127 7857 (9.00 am to 5.00 pm)

or email: info@iqmaward.com for further details.
Want more information on the IQM Award? Click here to request your free IQM information pack.