Temple Ewell CE Primary School in Kent has achieved Flagship School status for the second time.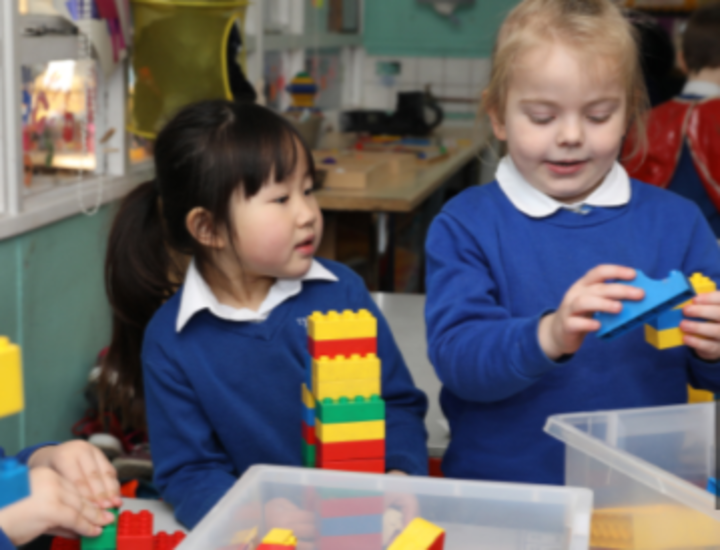 Inclusive Ethos and Culture
Although I was unable to visit the school personally as a result of the COVID-19 pandemic and subsequent lockdowns, I was able to meet a large number of stakeholders virtually who work and learn in the school or who are parents of children who attend the school and so was able to get a good feel for the school. The core values that the school promotes are an indication of the inclusive ethos and culture. The core values include: Forgiveness, Acceptance, Inspiration, Trust and Hope. I was told the Bible story that reflects the school values is the Good Samaritan.
Background
The school is a very small school with only 130 pupils and is firmly linked with its community. The normal admission number is twenty which does not equal a full class. The current Headteacher has been working at the school for over twenty-one years, she was made substantive Head of School a few years ago. The school joined the Aquila Trust (a Church of England MAT) and has gained a lot from the partnership and support from other Heads and Leadership Teams. Furthermore, the Trust has its own Educational Psychologist which has been a great benefit to the school. With a pupil admission number of twenty, classes are mixed ages. Funding is always an issue. They are regularly over-subscribed but have no room to expand. The demographic of the school is almost entirely White British and is very mixed in terms of social economic advantage and disadvantage. There is a very wide range and most years over half the pupils apply and get places at local grammar schools. There is some tutoring which the school has little control over.
Provision During Lockdown
The Headteacher told me that everybody was so happy to come back to school in September and, despite all the restrictions, it had been a pleasant experience. They had to send home two bubbles during the term and the cleaner had contracted COVID-19, they had not been in touch with anybody so there was no need to isolate. During the first lockdown there were less than ten children every day that attended school as part of the vulnerable and key worker bubble. Two or three teachers and TAs, who worked on a rota basis, staffed the provision and there was always one person in the office. This time around, there are around twenty children using the provision (although the number varies) but parents are only using the school if they really have to. The children are divided into two groups – KS1 and KS2. Generally, they are doing the same activities as those who are working from home as well as various activities and opportunities to play.
Remote Learning
Each class teacher decides how and what they deliver in terms of remote learning. Currently the remote learning consists of a live Zoom session on Monday that tells children what the work for the week will be and making contact with them. There is another live session on Friday to see how they got on with the work and to get them to chat about what else they were doing during the week. The school has been signposting pupils to learning tasks on the Oak Academy and BBC Bitesize website. There have also been weekly phone calls to talk to the children. Some parents struggle and TAs and teachers keep in contact with them to offer support with home learning. The expectation is for children to have three hours of set work every day.
IT Provision in Lockdown
As a small school there is no IT Technician, however they do buy into a technical support service (normally on site) that gives remote support. The school received twelve laptops from the DFE but the original allocation was two. An ex-parent bought the school five new laptops and currently all families who said they needed a laptop now have one.
Working Collaboratively
The Aquila Trust has been very helpful in helping schools manage during the COVID-19 crisis. Resources have been shared and the CEO summarises the DFE guidance (the many versions), the Education Psychologist offers supervision in the schools for members of SLT and DSLs. There are thirteen schools in the MAT and they are in constant contact via Zoom or email. In addition, the Headteacher started a mini hub of three schools that work even closer together. This collaboration and partnership has been very important in supporting the Headteacher and her team at this very difficult time.
Supporting Staff
The Head is worried that some teachers are over planning and she holds a virtual staff meeting every week to check on them. Teachers plan on their own, as they have no partner teacher to work with but they are used to this and can ask one of the Senior Team or their colleagues for advice or guidance.
Supporting Another School
The Headteacher is now a Consultant Head within the Trust and she is currently working with another school one day a week. This has been very positive for the school she is supporting and it is a learning experience for her. The Trust allows a certain amount of autonomy, although there are some aspects that are non-negotiable but these are mostly structural.
Providing Excellent Support
The school has only two children with an EHCP plan, this is because the school provides all the support they need in the school. The experienced teachers and Teaching Assistants are highly skilled to support them. However, this does not stop the school from applying for them if they believe an EHCP will be necessary for them to be secondary ready and to succeed at secondary school. The provision for children with special needs and for those who are vulnerable is excellent and everything possible is done to support them.
Supporting Pupils' Wellbeing
I met with the Sports and Wellbeing Coach who takes all classes to deliver curriculum PE and runs many of the afterschool clubs. He also runs a wellbeing club and several wellbeing interventions for children identified as needing additional support. Prior to the COVID-19 pandemic, he would carry out sensory circuits but now most activities are done outside. Sessions include Circle Time, so children can say how they are feeling, what they are looking forward to or what they are dreading that week. Everybody has a chance to talk and they hold a cricket ball when they are talking which indicates they can't be interrupted. They play games related to a topic of work or based on the school values. They also do some physical exercise. Group size varies, they are usually nine per group but the younger Reception children are not included. Teachers have been doing a lot of mindfulness activities with children since September, as they were all aware that children would be suffering from a certain amount of anxiety.
Keeping Children Active
There has been a determined effort to get children active, both when in school and working at home. The remote learning offer includes small amounts of PE into the activities planned every day. A whole session is planned on wellbeing topics and a number of appropriate videos will be uploaded, as well as resources and activities especially planned for particular classes and individual children. Fitness levels are important for children's health and this is one of the priorities for the school.
CPD has Continued
Training and professional development of staff has continued throughout the COVID-19 pandemic, even through lockdown. The staff recently completed the Attachment Theory training and they were given a lot of advice and guidance on this important issue. A range of other training opportunities were also made available to staff and they chose one that was relevant to their role.
Senior Team Support
I met with two Senior Leaders, both colleagues have been teaching at the school for many years. The Senior Team is a tight group who have worked closely together for a number of years and there is a lot of trust and support for the Headteacher, particularly during the COVID-19 crisis. Both work as full-time class teachers and have little time to carry out their leadership duties. We talked about the fact that SATs were cancelled last year and again this year. Although it removes some of the pressures on staff and children, the decision was disappointing for last year's Year 6 cohort who had been working hard towards them. The current Year 6 pupils have not been told what will happen this year as nobody is very clear on what is to come.
Celebrating Children's Achievements
We discussed the remote learning in place during this lockdown which is very different from what happened last year. The live session on Friday is a celebration event where the children and staff can celebrate their achievements during the week. It is designed to motivate them and keep them positive. Parents and staff have been given staff email addresses (school ones) and they can email them any time, but they can only expect a response during certain hours as this protects staff wellbeing. One of the Senior Leaders is the only member of the Senior Team and school staff with IT technical knowhow and expertise, he has been providing technical support for staff and for families. Therefore, he checks his emails first thing in the morning and last thing at night to see if anybody requires urgent support. He also runs regular staff meetings to keep staff informed and enabled to provide remote learning. He sits in on the live Zoom calls as a moderator and allows the children to join. Therefore, teachers don't have to worry about it. He acknowledges that teaching online learning is very different from in-class teaching. Teachers are constantly reflecting on what is working well so that they can continue to improve the remote teaching and learning.
Teaching and Learning is a Collective Responsibility
I asked them both if it was difficult to plan entirely on their own (without a partner teacher in the same year group) and they said that although it was a challenge they had the complete overview of what their classes were learning and it was good professional development as they had to plan for every subject and every child. They told me that despite the small size of the school they have managed to get a range of Subject Leads and subject expertise across the school. The Subject Leads look at the data and see how children are progressing in different subjects. The Headteacher ensures that the Senior Team and indeed all staff contribute to the School Development Plan. Performance management processes are well in hand and the Headteacher carries out PM reviews with all those teachers on the Upper Scales (most of the teaching staff). Also, the Senior Leaders carry out the support staff reviews. During this process they try to be supportive and encourage and build on individual passions and interests. Teaching and learning is a collective responsibility and a priority for continued development.
Wellbeing and Safeguarding
Both colleagues are Safeguarding Leads and are part of the Safeguarding Team, this means there is always someone available. This model works well for them as they know the children and their families well. They use a programme called 'My Concern' to log incidents and concerns. The team can read it and decide who is best to follow up. In addition, there are regular staff meetings about wellbeing and safeguarding.
Great Professional Development
They have both been involved in developing and presenting lessons for the Oak Academy. This has given them real insight into the way the Academy works and has been great professional development for them. The Oak Academy is included as part of the remote learning offer and much of it has been adapted for their pupils.
Curriculum Review
A curriculum review focusing on increasing Cultural Capital has been halted due to the pandemic, although the school wants to ensure that all subjects are covered well with a wide range of subjects. There has been an overhaul of the thematic curriculum, which is especially important when teaching mixed classes. There have been many discussions with Subject Leaders during the review and they identified the skills and vocabulary and knowledge needed in each area. Teachers looked at the topics and came up with some big questions that could be answered over a longer period of time. Now each lesson starts with a big question (rather than a learning intention). Thinking Maps are used in class and with different topics so teachers can track what they are doing and where to go next. White Rose Maths is used along with practice SATs papers.
Focussing on Pupils' Wellbeing
A Class Teacher has been working at the school for nearly seven years and came from a very different career as a Scientist. She is now the lead teacher for Science, History and Geography. She teaches a mixed class of Year 4 and Year 5 pupils. She takes the Year 5s who need a little more nurture than others. She does not find teaching a mixed class as a problem, she thinks it works very well. Neither does she find it a problem planning by herself as she is used to it now. When the children came back in September, they did some reading level and maths tests/assessments. They focused mostly on the pupils' wellbeing and found they were most worried about their friendship groups. Now (as they have all been working in bubbles) they all play together. Class assessments took place a couple of weeks after they returned (when they were ready) and the fall-out was not as bad as expected. During the first term they spent a lot of time doing Forest Schools which went very well.
Supporting SEND Pupils
SEND pupils were no longer able to be part of the Nurture Group as a result of the COVID-19 restrictions. However, the Nurture Teacher is part of the Year 4/5 bubble and is able to teach them as part of the mainstream class. There is also a Teaching Assistant who is part of the bubble and she does a lot of 1:1 work with individuals and works with small groups as directed by the class teacher. The Teaching Assistant specialism is phonics and she often teaches the whole class. The Nurture Teacher concentrates a lot on pupil wellbeing. The class is working through the Memory Magic Book to increase their working memory. Mind maps are also used. Different strategies are suggested for SEND pupils (by the SENCO) and teachers make good use of them.
The School's Inclusive Vision
My next meeting was with the Chair of Governors, she is also the Inclusion Governor. She left me in no doubt that the Governors fully support the school's inclusive vision, policies and practice. The Local Governors Group has been meeting (virtually) regularly throughout the year and has contact with the Aquila Trust Board. Recruiting Governors that have the required skill set is not always easy and currently they have a few vacancies. When the Trust Board recommend someone, the Local Board review and debate it before any decision is made. Currently, they have sufficient educationalists on the board and want to get someone with different skills. At the moment the Local Board manages the school's finances. The Trust allocates the funds to the school and the Local Board decide where it should be spent.
A Committed Chair of Governors
The Chair of Governors told me she is passionate about Temple Ewell, the school, the Church and the local pub (all in the village) is where her heart is. The school and Church work very closely together and are integral to the local community. She used to be a Parent Governor then left when her children left but has since returned. Her granddaughter is now a pupil at the school. She became the Chair of Governors just as the school went into lockdown at the start of the pandemic. The previous Chair (still on the Governing Body) had a very good relationship with the Aquila Trust and she was very clear about the school keeping its autonomy. The Governors' meetings are clerked by an experienced Clerk and training is provided mostly through NGA and the Aquila Trust.
A Cohesive Team
The Chair understands that Headship can be a lonely role at the best of times and particularly so during a pandemic. Therefore, it was important to give the Head as much support as possible. Meetings are held virtually at the moment and there has been a massive emphasis on the wellbeing of staff and pupils. However, she knows that the Senior Team provide excellent support for the Head and each other. They are a cohesive team who have great respect for each other.
SEN and Safeguarding
The Chair is also the SEN and Safeguarding Governor due to her level of expertise and experience in this area through her profession as a social worker. The school has used the framework provided by Achievement for All for structured conversations when dealing with parents. This worked well and the SENCO has now developed her own model for these conversations.
Happy to Learn from Others
The school enjoys working with other schools and offers support for many other Trust schools, they also collaborate with a range of schools in the area. They see themselves as learners and are always happy to learn from working with others.
Children Love their School
During my virtual visit to the school I was able to meet six pupils from Years 3 to 6 who were working in school as part of the Key Workers Group. The children described the work they were doing in school which included maths, literacy, science and Just Dance. They told me they loved being in school as it was hard to concentrate when working at home. The one thing they did forget during the first lockdown was fractions. They said their parents had tried hard with the home schooling but were not as patient as their teachers.
Children Feel Supported
I asked them to tell me what the best things about the school were and they gave me a long list that included art, school trips, school dinners, sports and playtimes. They also liked playing with friends and enjoyed making new friends. They said if they are worried about something they would go to the teachers or any member of staff to ask for help. They described the Feelings Chart that is in every classroom which helps the teachers know how they are feeling every day. They could not find even one answer when I asked them what could be better about their school, no matter how long I left them to think. The pupils also told me what happens if they misbehave in school and they were very clear about the procedures in place. They also told me about the rewards system that they really appreciate.
The Solution Circle
My final meeting was with the Assistant Head and SENCO, who described the new plans for providing supervision for staff who are dealing with many difficult situations. This was something she had planned to present at the Cluster Meeting that was planned to take place just after the first lockdown was announced. The Assistant Head described the Solution Circle model, she has had training in this method of supervision for staff including teachers, TAs and SLT and specialist staff. The scheme started by having an introduction and getting everyone geared up to get going. The model depends on one person facilitating the process and she and her colleague will take on this role for Teachers and TAs. The Solution Circle model is a unique one and allows staff to talk through a situation or child they are concerned about and need advice and feedback about. However, they recognise that there is not always a solution to be found. She has agreed to explain how it works at the next Cluster Group meeting.
Developing Resources
The Assistant Head has recently been involved in developing resources and delivering art lessons for the Oak Academy. The experience has taught her a lot and has been excellent CPD, she now has a very good understanding about the way the Oak Academy works. The school makes good use of this platform as part of the remote learning offer.
Strong Positive Relationships
Temple Ewell Church of England Primary School is built on strong positive relationships and lots of love. People care about each other and look after each other, this includes staff as well as children. The school is an integral part of a village community and is a happy school where children want to learn and staff want to come to work. The school provides a unique learning environment that is appreciated by all. Inclusion is the framework for everything that happens in the school. They have much to be proud of.
Find out more about the IQM Inclusive School Award
If your school is interested in obtaining the IQM Inclusive School Award or you wish to talk to a member of the IQM team please telephone:
028 7127 7857 (9.00 am to 5.00 pm)
or email: info@iqmaward.com for further details.
Want more information on the IQM Award? Click here to request your free IQM information pack