Johnson Fold Primary School, Bolton has been assessed and successfully achieved the Inclusive School Award for the third time.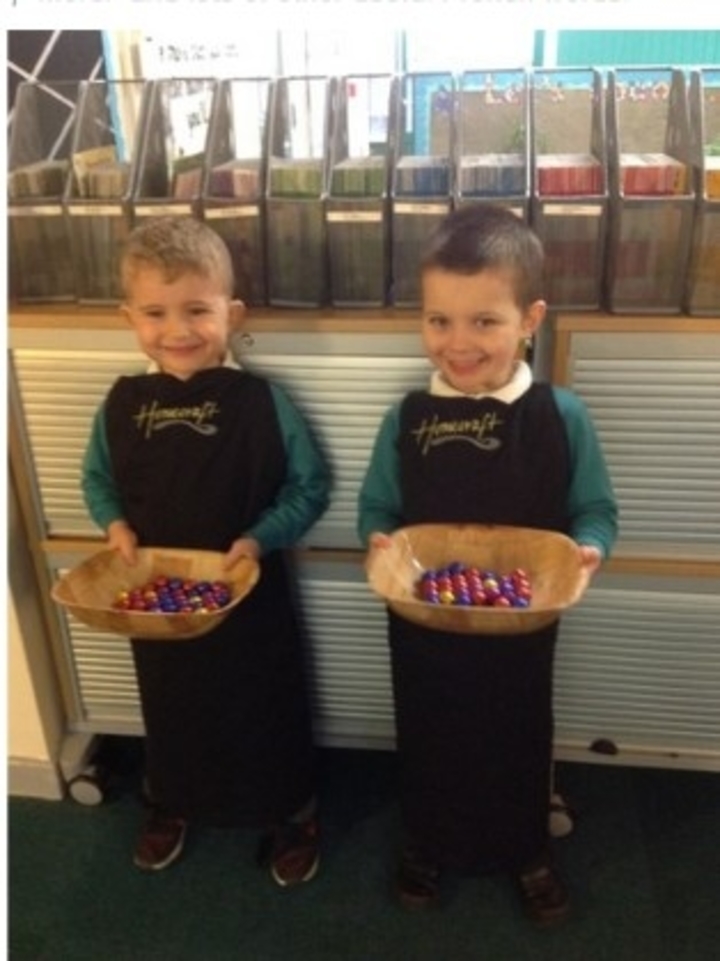 Mission Statement: "To Be the Best We Can Be"
Johnson Fold Community Primary School has increased the number of children on roll and is now an outstanding, average size primary but oversubscribed school, with 291 pupils on roll, in the 2-11 age group with attendance at the time of the review of 95.1%. A school that lives up to its Motto, 'Partners in Progress' and its Mission Statement, 'To be the best we can be'.
A fact that I can attest to from the discussions and evidence presented during the review. The proportion of pupils supported by the pupil premium is well above average. Pupil mobility within school is higher than average. The proportion of pupils from minority ethnic groups is below national statistics but is increasing.
School Context
Johnson Fold is built on the edge of a large council housing estate serving one of the most deprived areas of Bolton. It sits in the top 300 schools nationally (top 3% of schools for progress) when ranked on IDACI and FSM scores as evidenced by letter from Lord Nash the Under-Secretary of State in February 2017.
Attainment on entry to Foundation Stage is well below national expectations as highlighted in the initial baseline assessments which are verified by Durham University (CEM).
Children enter Nursery with very poor and weak skills especially in Communication, Language and Social, Emotional Development as evidenced by OFSTED 2016, IQM assessment 2014 and school tracking.
A Good Range of School Clubs
Johnson Fold runs a before school Breakfast club and 12 extra-curricular school clubs. The school meets the current floor standards. The proportion of disabled pupils and those with Special Educational Needs receiving SEND support is in line with national statistics.
Welcoming Nature of the School
Thank you for inviting me to revisit your school to carry out your Centre of Excellence review. I enjoyed my visit immensely. It was a pleasure to meet staff, pupils, and parents, who were all extremely supportive of Johnson Fold and spoke so openly about what happens there. I was again impressed by the welcoming nature of the school, the friendliness of the pupils and the dedication of all staff to ensure that the needs of the pupils are fully met daily and over extended periods of time.
At the Heart of the Community
Johnson Fold is very clearly at the heart of its community and is a community school in its truest sense where inclusion is an integral part of the school and pervades every area as a matter of course and is not an afterthought to what happens naturally.
An Impressively Inclusive Learning Environment
Johnson Fold is an impressively inclusive learning environment where pupils are encouraged to achieve their full potential, not only as learners but also as independent and self-determined human beings. The school is committed to including all children. Inclusion pervades every nook and cranny of the school, an ethos and a culture that includes all members of the school community.
I was impressed again by the confident, respectful, unfailingly polite and happy pupils who were happy to share their thoughts about the school with me at lunchtime. Pupils' attitudes and behaviour during the review was exemplary and this is due to the hard work over time and the shared vision of the Headteacher, the Senior Leadership Team and the Governing Body as well as the staff employed in the school, who are committed to inclusion in its broadest and best sense.
A Stimulating Learning Environment
Staff are inspired to develop as individual learners and to contribute to the inclusive ethos of the school and this also filters out to parents and the local community. There is a happy, stimulating, learning environment throughout the school with a focus on helping pupils to develop the skills, which they need to be effective and independent lifelong learners.
Johnson Fold Community Primary School is an extremely friendly and welcoming learning community within a bright and airy building that has been upgraded and added to as necessary, that has been well considered and planned across the site, with welcoming classrooms and corridors that are very well maintained. Children and staff currently use computers, laptops, tablets and interactive whiteboards to effectively support learning.
A Well Resourced School
Johnson Fold is very well resourced with good quality teaching and learning materials and children were seen to be able to access all the resources they needed for their learning. This school has inclusion ingrained in its very fabric! All staff are happy to share their school with you and celebrate their vision for an inclusive and successful school. The very hard working staff body is rightly proud of their pupils and of the work they do to promote excellence and care for all. Care has been taken to ensure that classrooms, corridors and spaces suit the needs of the pupils and walls are adorned with numerous excellent examples of pupils' work, and colourful displays that enhance the building and contribute towards a very positive atmosphere.
During the IQM review I saw the school at work and at play in the superb and outdoor facilities that includes numerous outdoor play areas and an Astro turf pitch that provides extensive opportunities for pupils to engage in sport and physical activity and to socialise and play at break and lunchtime.
A Happy Place to Work and Learn
During the day that I spent at the school it was abundantly clear that it is a very happy place to come to work and to learn. Pupils I spoke to during the visit were happy in the school, enjoyed being there and clearly were very well cared for and nurtured by highly motivated staff in a well-resourced and well organised learning environment.
Enthusiastic Parents
The parents I spoke to who were extremely enthusiastic about the way in which the school works to ensure everyone is included and highly motivated to get the best out of the pupils or, in the case of the parent, the best for their child.
Unique Inclusive Ethos
I experienced the unique inclusive ethos and culture that is ingrained in its structure and is tangible to all who visit the school. Pupils are valued for who they are and what they can become. Every single member of staff I spoke to in meetings or around the school was very positive about the school and work exceptionally hard to ensure that the needs of all pupils are met. They constantly showed their enthusiasm, are extremely hard working, motivated and professional. They are committed to ensuring every success for the pupils. There is an excellent rapport between the staff at all levels, the children in the school and a superb quality of support, care and nurture that is continually evolving to further enhance provision in the Johnson Fold family.
A Supportive Governing Body
The Governing Body is supportive. Its members are involved in the monitoring of provision. They support continuing improvement and consider all plans and processes to ensure that the best interest of all in the community are served, and that the inclusive nature of the school is considered in plans and policies.
Find out more about the IQM Inclusive School Award
If your school is interested in obtaining the IQM Inclusive School Award or you wish to talk to a member of the IQM team please telephone:
028 7127 7857 (9.00 am to 5.00 pm)

or email: info@inclusionmark.co.uk for further details.
Want more information on the IQM Award? Click here to request your free IQM information pack.