Highgate School in Norfolk has achieved the Inclusive School Award.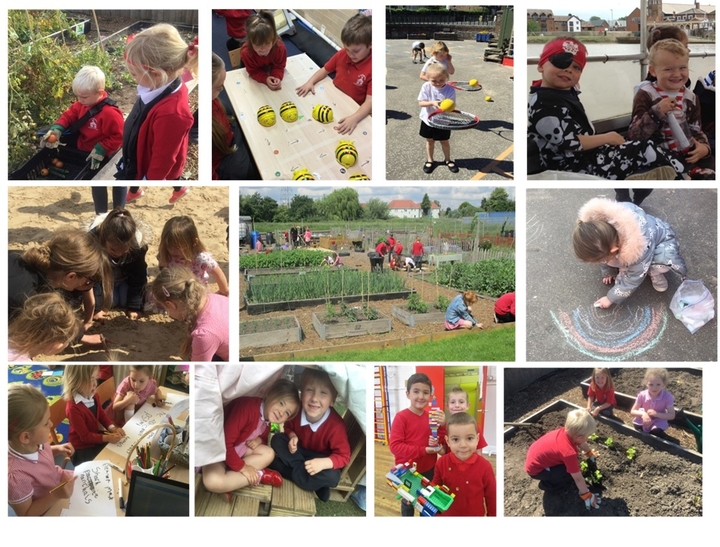 A Very Inclusive School
Highgate Infant School is a very inclusive school. The Headteacher and the whole staff team at Highgate know their pupils very well. They have opportunities for learning which really engage the pupils and prepare them for future success. Everyone takes great care to ensure that they give a positive start for all children, teaching and modelling the core values. Their vision is to 'aim high and be happy!' and that can be clearly seen at Highgate Infant School.
Child-Focussed Education
Highgate Infant School is part of the KWEST Academy. The Academy is clear that 'child-focussed education' is their priority. The CEO and trustees place great emphasis on the KWEST core values, of which inclusion is uppermost. The trustees have a range of experience and a clear focus on the equality of access for all children in the Academy. They are passionate about enabling, supporting and challenging schools to offer an exceptional education through working together. They facilitate sharing best practice and training and aim to ignite innovation and high-quality education through large scale budget management and educational expertise.
An Exciting Learning Environment
School Leaders, staff and members of the business community have created 'The Allotment' which is an educational goldmine! The vocabulary development during just one hour was exceptional. The allotment is an amazing learning environment and it is just a short walk from the school. The skilful staff, trained by an Academy Forest School leader, have created a learning environment which engages, challenges and excites the children. Importantly these experiences also help the learners to develop strong relationships with other pupils and adults. During the recent IQM assessment the reception class spent time fully involved in enjoying this outdoor area. Adults reinforced letters and sounds by using natural objects and every child was totally engaged, involved and learning. For all pupils and particularly those at an early stage of English language development, the enriched environment enabled learners to communicate freely and move forwards with confidence.
School Council
Pupils who wish to take on responsibility may become a member of The School Council. There are representatives from Reception, Year One and Year Two. Staff have ensured that this is open to all interested pupils. One pupil said,
'I'm proud of being kind and helpful.'
The children talked about their happy school and that they like learning and are very proud of the Silver and Gold cards that they can achieve for their work when they exceed expectations. They understand that they have an important role to help others and keep the school safe.
Gaining New Experiences
A recent whole school visit to experience the Henry Moore sculptures at Houghton Hall has resulted in confident pupils who said, 'sculptures are cool.' Pupils agreed that they enjoyed drawing the statues and the house, whilst recognising that some sculptures are hard to understand. Children were challenged to make a model in the style of Henry Moore. Clay models in the classrooms and writing in their workbooks show the follow up work. 'Cultural capital' is very clear in the curriculum at Highgate and there are many opportunities for children to gain new experiences, vocabulary, knowledge and skills to enhance their lives.
Caring for Children's Additional Needs
The SENCO and her team are highly skilled and well trained. They offer a range of extra support and interventions to help all children to achieve. Good communication between all staff means that when support is required things can rapidly be put into place. The school has a good reputation and parents appreciate how the school cares for their child's additional needs.
Nurture is a Strength
Nurture is a strength of the school. There is a very positive approach to all children and very good expertise of how to identify and address the needs of individual pupils. Sessions are well planned and keep children engaged whilst learning skills such as how emotions can be shown by different facial expressions. As staff know the children well, there is a very good system of 'checking in' with those pupils who need a little extra encouragement during the day to keep things positive and settled. Due to building work, the space for the nurture provision is currently very small but used extremely well. The old mobile classroom which housed the nurture provision has gone and the new school extension will be ready to be used soon. This major building programme demonstrates the importance that the school places on inclusion and they will soon have improved facilities at the heart of the school building.
Improved Learning and Enjoyment
Storytime Phonics is now used in Early Years and Year One, and school leadership know that that this has resulted in improved learning and enjoyment for pupils. The new approach has a weekly story and this is proving to be a very good 'hook' to both reading enjoyment and language development across the curriculum. During the IQM Assessment a practitioner had planned a session which really kept the children actively involved. At one point the class went on a short 'phonic trail', led by a puppet called Ernie the Ostrich. They eagerly followed a trail of leaves with letters and sounds on them and then shared these with an adult. When they returned to the classroom the teacher was dressed up in the character of a cat, ready to tell the story for the session. This really engaged the class who were keen to sound out the letters on their leaves and be involved in the story.
Parents Praised the School
During the IQM Assessment a number of parents were interviewed and they praised the school for welcoming not only their child but also themselves into the family environment. As one parent said,
'It seems like a small village school but it's in the middle of town.'
Parents also explained how well the school had adapted to meet their child's specific needs. One parent commented how much his child had developed from being shy to being more confident. Parents agreed that their children are happy, staff are approachable and that they recommend the school to others. Early Years parents liked the Tapestry app and enjoyed being 'a fly on the wall' and seeing their child's progress. One parent said;
'I give the school five stars!'
Find out more about the IQM Inclusive School Award
If your school is interested in obtaining the IQM Inclusive School Award or you wish to talk to a member of the IQM team please telephone:
028 7127 7857 (9.00 am to 5.00 pm)
or email: info@iqmaward.com for further details.
Want more information on the IQM Award? Click here to request your free IQM information pack.