Hardwick Primary School in Derby has achieved Centre of Excellence status.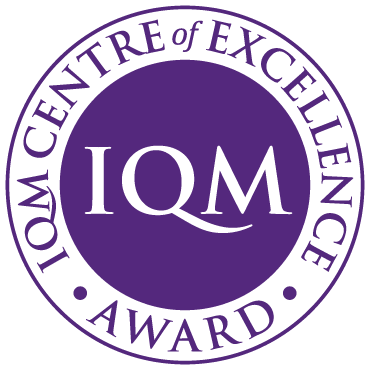 Responding to the Pandemic
A discussion with the Headteacher talked about the strategic direction of the school and how the school has practically responded to the COVID-19 pandemic with a range of different strategies and in a proactive and ambitious way. The Headteacher in partnership with the Derby Diocesan Academy Trust and staff has effectively managed an extremely difficult situation in a logistical way when planning to support pupils learning when they weren't able to be in school and in preparing to successfully welcome the pupils return to school. 'Creating a safe and happy environment' was a key priority for everyone and then 'supporting staff to enable them to help their pupils' as they were re-engaging with learning was the school's vision.
Managing COVID Issues
Since the September return the school must be commended on how they have managed COVID-19 issues such as staff absences, year group closure disruptions, completed assessments to feed into strategic plans moving forward, dealt with increasing safeguarding and mobility issues within the school. (10.4% mobility and 1/3rd increase in safeguarding issues, 42% of pupils within the school currently supported.) They commented how recording the staff absence is currently 300 days absence linked to COVID-19 and 61 days for other reasons. Lost days of learning experienced by classes is also monitored showing that in just one class over 1084 to date have been lost from children and staff needing to isolate. They commented how some classes were now on their 3rd/4th cycle of isolation.
A Holistic Approach
Hardwick Primary School is not a school that stands still in the face of adversity, they have ensured that the blended learning for these situations has been fully implemented successfully and pastoral care has been given constantly during the absence period. For example, in one week alone they have packed and delivered 233 meals to their pupils. This is a testimony to the holistic way the school serves their community. The school has captured and collated some effective evidence and responses, which clearly shows how parents have valued the efforts made by the school during this incredibly challenging time.
Passionate about Inclusion
Regular, frequent check-ins with pupils and parents were placed highly to ensure that they continued to know they belonged and that school was there for support. Leaders are passionate about how inclusion and belonging is vital and there is a need to maintain a strong connection with school.
An Inclusive Approach
The school's inclusive approach also clearly considers the most current educational thinking and expectations, regarding the 'learning loss' experienced by its pupils over the time of the pandemic and beyond, how this is different for every child and according to research this is different for every school. Hardwick Primary School leaders recognise the profound impact this has had on its pupils and families as well as the teachers and support staff in the school and there is an effective post COVID-19 recovery plan in place and a longer-term SDP 2019-21.
Whole School Development
Closely linked to this sits the Centre of Excellence action plan. Discussions on the four targets that the school intends to focus on for the coming year were considered, as they are clearly linked to whole school development they have been well thought out to ensure they will be achievable.
Committed to Inclusion
Feedback was given to both the school, the Chief Executive Officer of Derby Diocesan Academy Trust (DDAT) and other DDAT management personnel. It should be recognised that this again is a testimony to how both the school and the Academy Trust are committed to inclusion. It was obvious that there was a trusting and knowledgeable partnership between the two and that they were all ready to contribute positively to the overall development aims of Inclusion Quality Mark at the next level.
Sustainable and Effective Approaches
In conclusion developing routines and securing wellbeing and pastoral care may be the greatest priorities initially at the start of this academic year but the school management is well aware of the importance of not rushing to try to do too much, as the most sustainable, effective approaches will be developed over time.
Find out more about the IQM Inclusive School Award
If your school is interested in obtaining the IQM Inclusive School Award or you wish to talk to a member of the IQM team please telephone:
028 7127 7857 (9.00 am to 5.00 pm)
or email: info@iqmaward.com for further details.
Want more information on the IQM Award? Click here to request your free IQM information pack