Crosshall Junior School in St Neots has become a Centre of Excellence.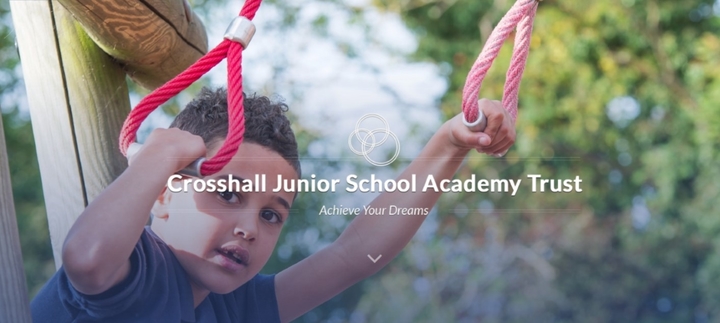 A Happy and Welcoming School
Crosshall Junior School Academy Trust is a happy and welcoming school providing a safe and supportive environment. The school's inclusive ethos is evident in all its work including the changes that have taken place this year. The school has a new Headteacher from September 2016 who was previously the Vice Principal. She has established a senior leadership team with herself, two Assistant Headteachers and the SENCO. This visit was a review of the school's work in the last year since its IQM assessment in July 2016 and an opportunity to assess the school's suitability for IQM Centre of Excellence status. On my visit to the school, I had the opportunity to verify information provided on the Centre of Excellence action plans, conduct a learning walk, interview staff, pupils and parents. In addition, discussions with the SENCO took place to review the school's work towards the action plan and next steps. Prior to my visit to the school, its website provided key information about the school's policies and practice. My thanks go to the Headteacher and SENCO who welcomed me into their school for the review and to all the staff, parents and pupils I had the pleasure of meeting.
Staff are Proud to Work Here
Staff at the school are proud to work there and are happy; as a result, staffing is stable. The school has several pupils with significant special educational needs and disabilities, it provides individualised provision for them that has enabled them to succeed and make progress. They are supported to participate in the wider life of the school including the residential visits that take place for each year group (Burwell for Year 3 for two nights, Rock UK for Year 4 for two nights, the Isle of Wight for Year 5 for three nights and Bratton for Year 6 for four nights). Two pupils at the severe end of the autism spectrum have successfully taken part in residential visits this year. One parent had posted this success on her Facebook page to share with other parents how pleased she was with the school's work on this. The SENCO was part of the staff team on both visits and facilitated the preparation for these pupils through conducting detailed risk assessments and providing preparation materials for the pupils so that they knew what to expect.
Fully Utilising Staff Skills
The Headteacher is keen to utilise the skills of her staff and this is evident in the work that has taken place this year with teaching assistants. The role of teaching assistants at the school has been revised so that teaching assistants are assigned to each class rather than to individual pupils. This is supportive for pupil independence. An audit of teaching assistants has taken place and this has identified skills that teaching assistants have that can be utilised for running extra-curricular clubs, supporting subject leaders and supporting lessons e.g. one teaching assistant has supported teaching pupils about Ramadan in RE lessons. Those teaching assistants contributing to extra-curricular clubs are paid for their time as this is additional to the school day. Performance Management for teaching assistants has been revised with pay reviews taking place and refreshed job descriptions. One to one meetings with all staff have been held and this has resulted in staff development such as the role of the Learning Mentor. The Headteacher has demonstrated her recognition of the value of the SENCO role by increasing the amount of release time afforded to the SENCO. The SENCO told me "Anne has empowered me to take projects on."
A Soft Start to the Day
The school has implemented a soft start to the day with doors opening ten minutes early. There has been a largely positive response to this from parents, partly due to the increase in traffic flow along the road that the school is on. Parents are pleased that their children have become more independent going into school and the children settle quickly in the mornings.
ICT is a Strength
The school's strengths in ICT remain strong with the use of year group blogs that showcase work in a gallery area, allowing sharing of photos from events. The school is linked to schools in Australia and the United States with pupils commenting on and sharing each other's blogs. Google Apps for Education continue to be used; all pupils have a Google account with access to Google docs that they use for homework. More able pupils excel in using Scratch to create animated games and the new Apple coding app called Swift. This enables pupils to choose real code from a range of options to create games. The confidence and skills that pupils show in this area is impressive and the school supports stretching pupils' abilities by providing the latest technology and knowledgeable staff to hone pupils' skills.
Considerable Progress Made
Crosshall Junior School Academy Trust has made considerable progress in the past year and has identified areas for development for the next twelve months on its action plan. In addition to these, there are some recommendations outlined in this report that were discussed as part of my review visit.
Significant Progress in Inclusive Practice
Crosshall Junior School has made significant progress in terms of its inclusive practice in the past year, with meeting the needs of pupils with social, emotional and mental health needs and those new to English. Positive changes have taken place with increased consistency in classrooms due to the various Compass Checks, a new behaviour management system and establishing a SENCO cluster to sharing best practice. As such, I recommend that the school is awarded IQM Centre of Excellence status and is reviewed again in 12 months' time.
Find out more about the IQM Inclusive School Award
If your school is interested in obtaining the IQM Inclusive School Award or you wish to talk to a member of the IQM team please telephone:
028 7127 7857 (9.00 am to 5.00 pm)
or email: info@inclusionmark.co.uk for further details.
Want more information on the IQM Award? Click here to request your free IQM information pack.