Cromwell Junior and Infant School in Nechells, Birmingham was assessed for the first time in June.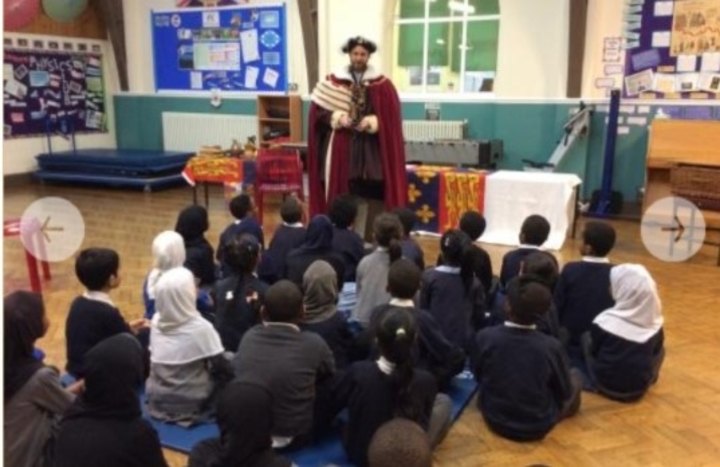 School Context
Cromwell Junior and Infant School is an average-sized primary school in inner city Birmingham. Almost all of the children are from minority ethnic backgrounds and most speak English as an additional language. There are significant levels of social deprivation in the area and the percentage of children eligible for pupil premium funding is high. The school will become a Multi-Academy Trust, being partnered with Bordersley Village School on 1st July 2017.
This first assessment of the school was conducted over one day during which time I met with the Headteacher, members of the Senior Leadership Team including the IQM Co-ordinator and SENDCO, pupils, school governor representatives, representatives from a range of outside agencies, members of the teaching and support staff and a group of parents.
An Inclusive Ethos
Cromwell Junior and Infant School provides a secure, welcoming, caring, vibrant and aspirational environment, underpinned by an inclusive ethos which permeates through-out. The school vision, 'If children are happy they will achieve' is clearly evident and every child is valued and celebrated for the contribution they make to the school community.
Committed to Inclusion
The entire school staff is committed to inclusion and approach differences as opportunities for learning. They are led by an extremely passionate Head teacher who drives the strong cohesiveness in which everyone supports each other. Attention to detail is paramount in achieving the best possible holistic outcomes for all children, academically and in their personal and social development and welfare. Investment in high quality external support, advice and training ensures all are empowered with strategies and resources to maximise every child's learning journey.
Children Enjoy School
Children who attend this school are extremely well-behaved, polite and respectful of individual differences. This is clearly an expectation from entering school and this is embedded across all year groups. Children enjoy school and understand why it is important. Many enter with levels below those expected for their age group, but high-quality provision results in attainment and progress that is in line with or above the
national average. Careful analysis of need and research-based interventions are delivered by trained support staff. Children are informed about international affairs and are ambitious in their hopes for the future.
A Myriad of Learning Experiences
The school site offers a myriad of learning experiences. Children have access to numerous animals including ducks, chickens, fish, lizards and a barn owl. These provide opportunities that they would not otherwise encounter in an inner-city environment. For children requiring high levels of nurture these also provide quality interactions and purpose. A wooded and garden area provides additional scope for environmental work and reflection. All children have access to water and sand play.
In Partnership with Parents
The school works in close partnership with parents and carers. Excellent communication with school staff and external agencies ensures that they are confident to share any concerns, however small and celebrate achievements. Parents attend workshops, coffee mornings and assemblies and confirm that Cromwell Junior and Infant School is central to the local community.
In Partnership with the Local Community
The school has developed effective partnership working with several schools within the wider community, modelling outstanding practice. Governors and senior leaders are exceptionally committed to continuous improvement and embrace new challenges as the school moves forward as a Multi-Academy Trust.
Find out more about the IQM Inclusive School Award
If your school is interested in obtaining the IQM Inclusive School Award or you wish to talk to a member of the IQM team please telephone:
028 7127 7857 (9.00am to 5.00pm) or email: info@inclusionmark.co.uk for further details.
Want more information on the IQM Award? Click here to request your free IQM information pack.