Churchfields Infants School in South Woodford, London has achieved the Inclusion Quality Mark's Inclusive School Award with Flagship status for the second time.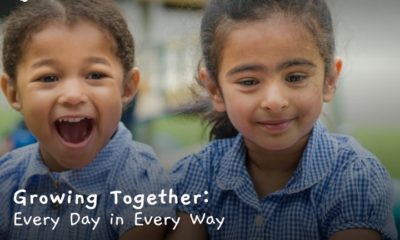 Introducing Churchfields
Churchfields Infant School has four forms of entry with a nursery. There are 450 children on roll. It is in the London Borough of Redbridge and was rated as 'outstanding' by Ofsted in 2013. Each year group has its own playground with age-appropriate equipment. Year 1 have a new trim trail. This is a school that places a high value on reading and writing. There is a wide range of books for children to read in every age group. There are thoughtful displays in the corridors that encourage the children to make decisions and supply reasons, for example, the philosophy display which asks them if they would prefer a magic wand or a treasure chest. There is another display that encourages children to think about how things were and how they could be.
Each Child is an Individual
The SENCO will do whatever it takes to support the children with certain needs. Some families are supported using Dyadic Developmental Psychotherapy. This is a psychotherapeutic treatment method for families that have children with symptoms of emotional disorders, including complex trauma and disorders of attachment. Churchfields Infant School regards each child as an individual and will always find ways to address their needs.
During the lockdown, the school used Google Classroom and planned bespoke lessons for their pupils. If they preferred, parents received paper packs and uploaded their children's work. Staff stayed connected with all of the families via email conversations, Zoom calls and phone calls. Lots of resources went home during the second lockdown.
Pupils Love of School
Children love this school. They said they learn new things in maths and science every day and they enjoy playing with their friends. The members of the Eco Club said that they care about their environment, animals and that,
'we need bees.'
They said that children are kind to each other here. They like the rewards they receive and think that the sanctions are fair. They know what they are working on and how to improve their work. Lessons always start with prior learning and then the teacher moves on to what they will learn or investigate today. They understand the marking system and like it when the teacher speaks to them individually about their work. They love the variety of clubs that are on offer.
'Acorns'
Since the school has introduced the Zones of Regulation, the Learning Mentor, who teaches all of Year 1 a cursive style of handwriting, has 're-christened' her room. It used to be called the 'Blue Room.' As blue is associated with feeling 'sad,' she felt it needed to change. The room is now called 'Acorns.' This name has been carefully chosen as an oak tree has strength, is stable, it shades and it protects. She said, 'acorns fall to the ground and some grow into trees, whilst others need some extra help.' Some children have certain barriers to learning and will need targeted support to address these needs. She said that acorns have a smooth and bumpy side, extending the metaphor for life. Children are nurtured here; they feel cosy and are able to relax and explain their feelings. Staff across the school try hard to understand each child's behaviour. If staff notice a pattern of behaviour, parents are consulted and together they plan a pathway.
Staff Know Their Pupils
The staff know their pupils, they spend time with them and understand their starting points and plan the journey going forward ensuring any gaps are closed so children make good progress. They act as role models so behaviour across the school is good. To ensure gaps are closed Churchfields Infant School has designed its own data spreadsheets. Staff express what is needed and the Assistant Headteacher shares what has happened with the governors. Towards the end of Year 2, reports are sent across to the junior school which most of the children will attend. Transition meetings are held with staff from the junior school and the SENCOs have developed a close working relationship to discuss SEN, attendance and social issues.
Supportive Parents
Parents fully support this school. One said that they never take the support for granted. She said,
'it feels like a private school,'
and the level of help her child has received has been
'remarkable.'
Her child has made excellent progress here and she could not fault the school. Parents love the fact that their children are happy here. They know that any concerns they might have are addressed quickly and with sensitivity. Parents know that the school takes children in from all social backgrounds.
Talent is Nurtured
The Senior Leaders of Churchfields Infant School are constantly investigating new ways to improve this school. They nurture talent, be it staff or the children. There are many highly skilled and dedicated people who only want the best for these children.
Find out more about the IQM Inclusive School Award
If your school is interested in obtaining the IQM Inclusive School Award or you wish to talk to a member of the IQM team please telephone:
028 7127 7857 (9.00 am to 5.00 pm)
or email: info@iqmaward.com for further details.
Want more information on the IQM Award? Click here to request your free IQM information pack