Belmont Primary is a large two-form entry school with a split site. It is located in an area of mixed housing and was once a strong mining and pottery community.
Children come from varied socioeconomic backgrounds, with Swadlincote being part of the East Midlands challenge area.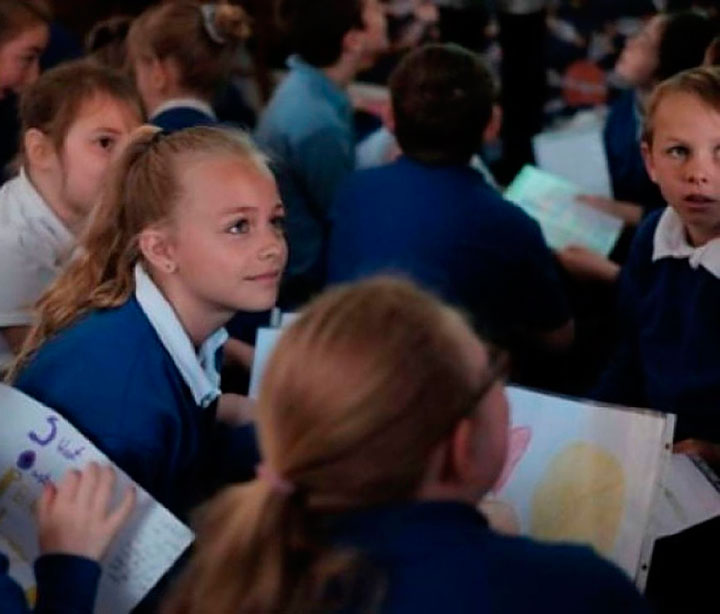 Belmont is an Inclusive School
Belmont Primary School is an inclusive school and their school ethos of 'Supporting each other to achieve success' permeates through everything they do as a school. There is a real purpose across the school where all stakeholders strive to be inclusive and are willing to go the extra mile for the children – no matter how big or small.
Inclusion is an embedded feature of daily practice in this school and the children are aware of how they and their peers are valued and supported. Children in the school exude confidence due in part to the Kagan approach to teaching.
Pupil Characteristics
Children who attend this school are extremely polite, articulate, focused, sociable and ambitious. Many begin Reception with levels well below those expected of their age group. In spite of this, the effective teaching and learning enable the children to progress well so that, by the time they leave, they are broadly in line with national expectations.
Pupils enjoy coming to school
All children from reception to Year 6 are consistent, in that they all say they enjoy school and especially 'hard challenging work'. As a result, their career aspirations are impressive for children in the primary years.
Working together as a community
There is a strong cohesiveness in this school community and everybody supports each other. The Head and Deputy Head Teacher are extremely driven and the teaching staff are extremely committed. The unreserved dedication of the Learning Mentors is commendable. They actively support and lead the Teaching Assistants and committed, skilled lunchtime supervisors. All staff are focused on the same objective, wanting the best for all children regardless of difference.
Driving school improvement
Governors and senior leaders have driven forward improvements in all facets of the school's work and they remain ambitious for all children. The disadvantaged and those with special needs are very well supported through careful analysis of need and well-planned intervention and support.
Find out more about the IQM Inclusive School Award
If your school is interested in obtaining the IQM Inclusive School Award or you wish to talk to a member of the IQM team please telephone:
028 7127 7857 (9.00am to 5.00pm) or email: info@inclusionmark.co.uk for further details.
Want more information on the IQM Award? Click here to request your free IQM information pack.