Bradford Christian School in West Yorkshire achieves the Inclusive School Award.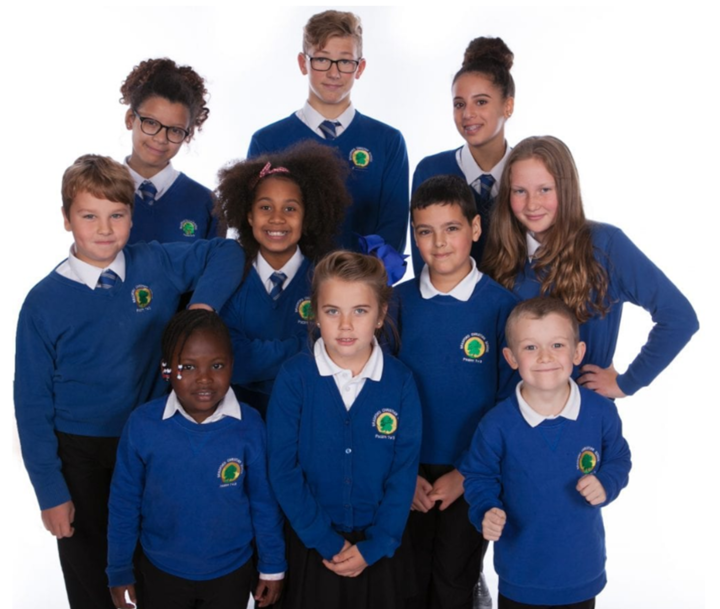 Context
Bradford Christian School (BCS)is an all through, small, independent faith school in Bradford with 128 pupils on roll. The school also has a Designated Specialist Provision (DSP) for 20 students with Autism. The proportion of students with EHCPs (14%) is significantly higher than national average, as is students receiving SEND support (36%). Parents largely choose the school for its distinctively Christian ethos but the school also attracts parents with its small, nurturing, inclusive ethos and many parents move their children to BCS if they have been unsuccessful in other mainstream settings.
A Diverse Mix of Ethnicities
The school serves a community which stretches across the Bradford district and beyond, with several students travelling many miles to attend the school. Students are from a diverse mix of ethnicities with many languages spoken and different cultures celebrated across the school. Attendance is good (96%) and the school has had no fixed term or permanent exclusions in the last three years.
Outcomes Considered on an Individual Pupil Basis
Due to the very small cohort sizes statistical data analysis is highly unreliable, therefore outcomes are largely considered on an individual pupil basis. KS4 outcomes in both progress and attainment have been on an upward trajectory over the past three years with all measures above national average. Most students go on to sixth form colleges and the school receives very positive feedback from these, for example, the students can think for themselves, they're independent, kind, relate well to others and have a good work ethic, making a real positive impact upon others. There have been no NEET students for many years and several students go on to Russell Group universities.
Sustained and Rapid Improvement
The school has been on a significant journey over the last four years, showing sustained and rapid improvement. BCS achieved a "Good" OFSTED judgement in 2018 and is continuously focussed on improvement and reflection to ensure they do not stand still, they are outward facing and providing the absolute best they can for all their students. The drive and passion of the Principal and the previous Principal, together with a highly skilled and committed Senior Leadership Team and Governing Body have been instrumental in bringing about this change.
A Small Nurturing Environment
The Principal explains that the whole ethos of BCS is around knowing children and families as individuals. The small, nurturing environment ensures that each child and their family needs can be known and understood, then provision can be tailored at a bespoke level, ensuring good outcomes for all. The quality of relationships at BCS are a real strength of the school. The staff at BCS go above and beyond for their pupils, whatever their needs may be. The school will tailor their approach to provide it and as a result, many students who have experienced exclusion at other settings go on to be very successful at BCS.
A High Standard of Teaching and Learning
The quality of teaching and learning across the school is of a high standard with excellent subject knowledge, modelling and feedback demonstrated by teaching staff. Ofsted (2018) reported: "At times, teaching within the school is quite simply inspirational. Teachers' deep knowledge and passion for their subject ignites pupils' thirst for knowledge, which is a delight to observe. This underpins pupils' good attitudes to learning. Teaching in the designated specialist unit for autism spectrum disorder is exceptional. Staff in the unit have a detailed understanding of pupils' complex needs and use it effectively to support pupils in their academic, personal and social achievements."
A Very Positive Climate for Learning
The climate for learning throughout the school is very positive, students are well focussed in lessons showing respectful and calm behaviour, alongside a real desire to learn. Enrichment opportunities are offered as much as possible throughout the curriculum. There are a wide range of educational visits which usually take place such as a History trip to Berlin and residential to London. The school has a visiting actor who delivers drama classes weekly and several students engage in the Duke of Edinburgh scheme. The school is currently working on their curriculum to ensure greater cohesion across the school and across subjects.
Parents are Overwhelmingly Positive
Parents are overwhelmingly positive about the school, they also stress that staff go above and beyond for their children and value their patience, care and understanding. Some parents believe their children would not be successful in their local mainstream school. Parents report that the Leadership Team are very responsive to any concerns they may have and any issues are dealt with swiftly and positively.
A Culture of Love and Respect for Everyone
Parents are proud of the strong Christian faith promoted by the school and believe it produces trustworthy and honest children. Parents value the fact that other faiths are also taught and their children are supported to understand the beliefs of non-Christians. Parents are positive about the diverse community the school serves and the fact that their children learn about different cultures through each other as well as the curriculum. Parents very much value the DSP within the school and that it not only supports outcomes for children with autism, but also supports real understanding around SEND. Parents express that within BCS there is a real culture of love and respect for everyone.
Specific Link Governor Roles
The Governing Body has also been on a journey of improvement over recent years ensuring more presence in school, with specific link Governor roles. This has enabled Governors to verify what is reported by the Leadership Team and ensure their balance of support and challenge is right.
Passionate and Dedicated Staff
It became clear throughout the IQM assessment that staff are extremely passionate and dedicated about the school and indeed, the ethos of inclusion shone through with everyone encountered. Their sense of drive and determination to improve the outcomes of all pupils through knowing each individual story came through strongly. Strong teamwork amongst the staff is at the core of their relationships.
Students are Proud and Overwhelmingly Positive
I had the opportunity to meet with a number of students during the assessment who spoke with real pride and overwhelming positivity about their school. Some of the comments made include:
"We get a good education, our teachers are very focussed on individual students."
"I love the small classes."
"There is a really calm environment."
"The staff are very understanding – they have really helped with my anxiety."
"Everyone is kind here, there is no one not nice."
"I felt out of place at my old school but here, I feel like I belong, I am not weird here."
"I love having a DSP here – it is cool."
"Everyone gets me and I get them."
"No cliques/groups – everyone is friends."
"Everything feels good, everyone feels good for who they are – so you don't need to bring anyone down."
"I have made so much progress here in one year."
"I can feel very confident about my future career…we went on a visit to The Houses of Parliament, which was amazing, I have also learned about how I might have a career in medicine."
"We go on some amazing trips such as Berlin, Holland exchange, London residential, and we do not feel homesick, we feel safe as we know the teachers so well."
"Most of the learning is fun – especially history!"
"The school has helped me with my faith and has brought my family together."
Safeguarding Procedures are Effective
Safeguarding procedures are effective with rigorous and compulsory online and face to face training in place for all staff and robust safeguarding policies. The school uses an effective and secure reporting system accessed only by the DSL. The DSL has completed extensive recent training including NSPCC safer recruitment training, DV, Prevent, CYP Mental Health, FGM, Violence and Extremism, CSE and Domestic Abuse. The DSL also carries out specific pieces of work with students around keeping themselves safe. The school has had a significant focus on E-safety over the last three years, using the 360-degree self-audit tool to build upon.
The Ethos of Inclusion Shines Through
In summary, the ethos of inclusion shines through in all that is done at Bradford Christian School. This is an incredibly individual and unique setting where a true feeling of "family" is promoted and the best interests of every individual pupil are held in mind.
Find out more about the IQM Inclusive School Award
If your school is interested in obtaining the IQM Inclusive School Award or you wish to talk to a member of the IQM team please telephone:
028 7127 7857 (9.00 am to 5.00 pm)
or email: info@iqmaward.com for further details.
Want more information on the IQM Award? Click here to request your free IQM information pack.