The Federation of Barnehurst Schools, Bexley has achieved the Inclusive School Award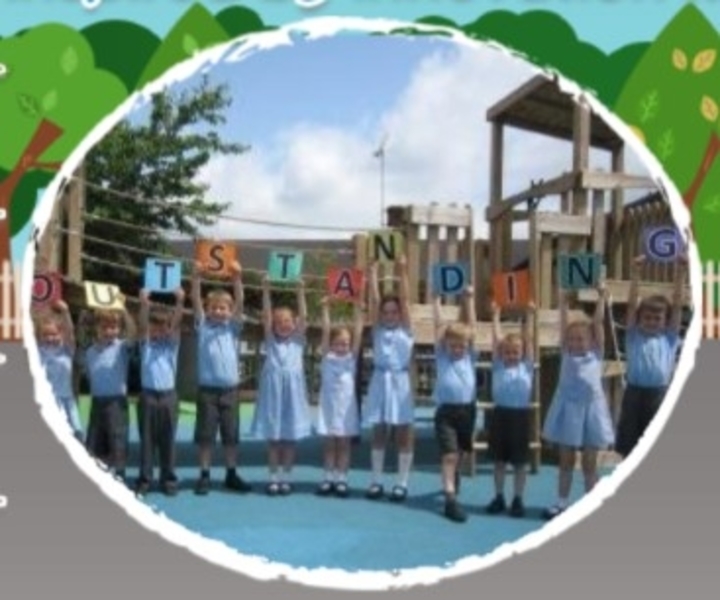 Inspire by Innovation
The Federation of Barnehurst is a two-form entry Infant and Junior school in the London Borough of Bexley. The Infant and Junior school has been graded as Outstanding in its latest Ofsted inspections. The strong commitment to continuing to maintain outstanding practice is evident in the endeavours of the whole staff team. The school lives up to its strapline, "Inspire by Innovation.", as all are constantly seeking new ways to inspire everyone in its community.
An Inclusive School
The Headteacher and senior team lead the school's development extremely effectively, and with the highly professional and dedicated staff team they have created a very successful and inclusive school. Everyone can contribute to the ongoing development of an extremely positive learning community. The needs of all children and adults within the school's community are fully considered the systems and procedures ensure that all are able to learn and to participate in the activities and opportunities offered. The highly experienced Senco provides very strong leadership on all inclusion matters. As a result, the needs of all groups of learners are addressed to provide the very best for all.
Developing the Whole Child
The Headteacher and her team have a very clear vision for the school's development and with the support of the Trust and the Governing Body, there is a constant drive to continue to provide extensive opportunities to engage and support children in their learning. The strong focus on the development of the whole child ensures that children are encouraged to develop positive attitudes to learning and to build excellent relationships with each other and with adults.
Very Positive Relationships
Very positive relationships attitudes, behaviours and relationships have been developed, as a result, Barnehurst Federation provides a very happy and supportive environment for staff, children, parents and governors. All are made to feel that they are valued and successful members of the school's community. Parents are encouraged to be fully involved in their children's development and they greatly appreciate the support and guidance offered to them and to their children. They make many positive contributions to school life as volunteers and fundraisers.
A Carefully Considered Learning Environment
The environment at Barnehurst is carefully considered to motivate learners and to offer high quality learning opportunities. Displays are attractive, informative, interactive and are designed to celebrate children's contributions. They reflect the inclusive ethos that is very well established. The grounds include three spacious playground areas and an AstroTurf playing field. The area for Forest School learning has been carefully developed to allow structured and unstructured activities. The recently developed Sensory Room offers a space to support children who need to have somewhere calm and relaxing. There is a range of outdoor equipment available including basketball nets, a climbing wall, pagodas and a climbing structure with slide. Internally there are two halls, an ICT suite, intervention spaces, learning pods for each year group, reading rooms and a library.
Outstanding Support for Vulnerable Children
Barnehurst is in an area where most of the families live in owner occupied homes. The population of the school is made up of 471 pupils, mostly from White British backgrounds whose first language is English. Around 12% of children speak English as an additional language and 20% are from ethnic minority groups. Outstanding support is provided for vulnerable children and any issues that create barriers to learning are speedily identified and timely provision is made to address all needs.
High Expectations for All
High expectations, a clear and positive approach to the management of behaviour and celebration of achievements, contribute to children's positive attitudes to their abilities and capacity to learn. Children's behaviour is extremely good and they conduct themselves exceptionally well around the school and in the playground. This is due to the clear expectations of conduct, a gentle and caring approach to interactions with children and because adults provide positive role models to the children. There is a culture of mutual respect and consideration for others.
Positive Attitudes to Learning
The school works tirelessly to maintain and to develop provision. Though a few children enter the school at levels below the expectations for their age they soon make good progress. Children show positive attitudes to learning because they are included in decisions about what they learn and they know that they will receive support to close any learning gaps. The engaging curriculum ensures that they enjoy learning and are keen to succeed. A system of rigorous monitoring of attainment is in place which ensures that learning opportunities are designed to support significant progress.
A Dedicated Staff Team
The staff team is dedicated to ensuring that high expectations, effective teaching and extensive support and intervention enable all to achieve to the best of their ability. There are consistent systems in place designed to support and celebrate purposeful learning. The school has worked tirelessly to ensure that all staff have a good understanding of the needs of learners and that they implement policies and systems rigorously to enable children to learn successfully.
A Highly Skilled Staff Team
The Headteacher and Senior Team have built a highly skilled team of staff who support groups and individuals both inside and out of the classrooms. Senior leaders know the staff, children and parents very well. They are extremely effective in ensuring that systems are in place and procedures followed in order that children's needs are met. Parents are involved and supported. The school has developed excellent relationships with families who feel that they are extremely well supported and that their children receive outstanding provision. Strong links with outside agencies positively affect children's experiences.
The "Wonder" Curriculum
The "Wonder" curriculum provides a range of carefully designed learning experiences that engage the learners. Special events and outings enrich children's experiences. They speak enthusiastically about their school and they feel that every child is effectively supported to learn. There are many opportunities to participate in a range of out of hours' activities. There are clubs and activities which are engaging and help children to develop personal and physical attributes.
A Supportive Governing Body
The Governing Body is supportive. Its members are involved in the monitoring of provision. They support continuing improvement and consider all plans and processes to ensure that the best interest of all in the community are served, and that the inclusive nature of the school is considered in plans and policies.
Find out more about the IQM Inclusive School Award
If your school is interested in obtaining the IQM Inclusive School Award or you wish to talk to a member of the IQM team please telephone:
028 7127 7857 (9.00 am to 5.00 pm)
or email: info@inclusionmark.co.uk for further details.
Want more information on the IQM Award? Click here to request your free IQM information pack.