The annual Inclusion Quality Mark's presentation of plaques was held on Tuesday 17th September 2019 in the Institute of Directors' Building in Pall Mall, London.
Welcome by the CEO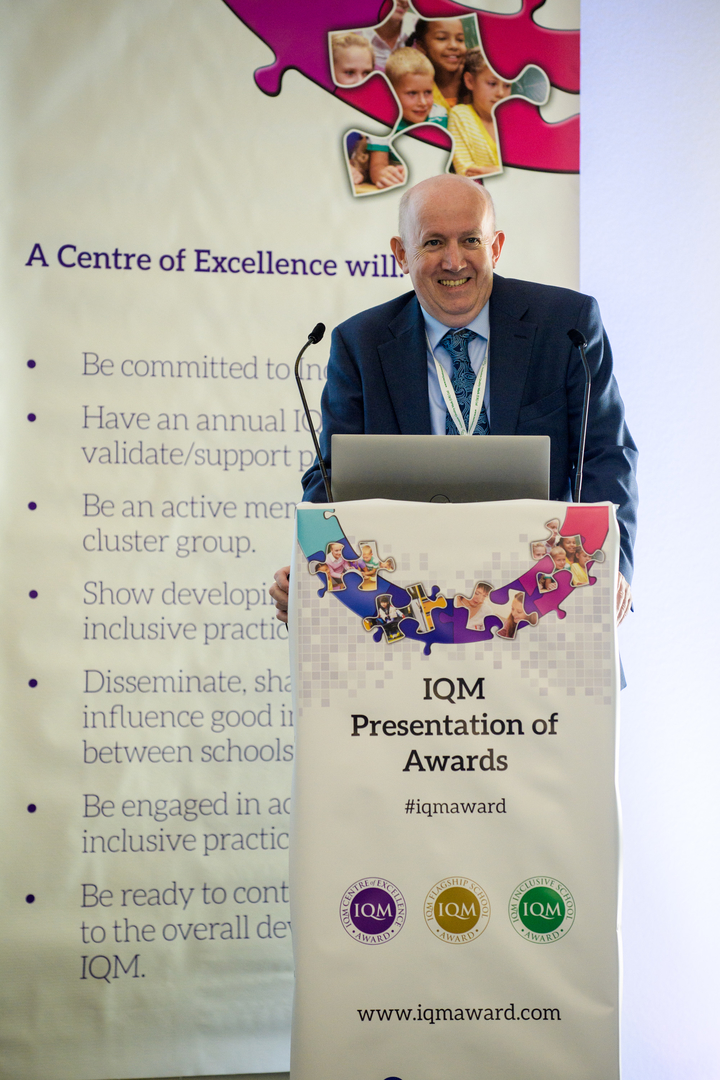 Those present were addressed by Mr Joe McCann, Chief Executive Officer of IQM, who warmly welcomed everyone who had travelled from near and far to collect their plaques. Mr McCann spoke about how IQM had grown so much from its inception in 2004 and is going from strength to strength as it spreads throughout the UK and beyond. During these years IQM Assessors have witnessed phenomenal inclusive practice in classrooms and seen many, many schools going far above and beyond what could reasonably be expected to meet the varied and complex needs of learners. Many of these schools were present in the room and fully deserving of the awards they had received. Mr McCann also told those gathered about how IQM is being increasingly contacted by local authorities and academy trusts who are keen to have their schools go through the process as they recognise the importance of ensuring that all their schools and colleges are inclusive.
IQM Ambassadors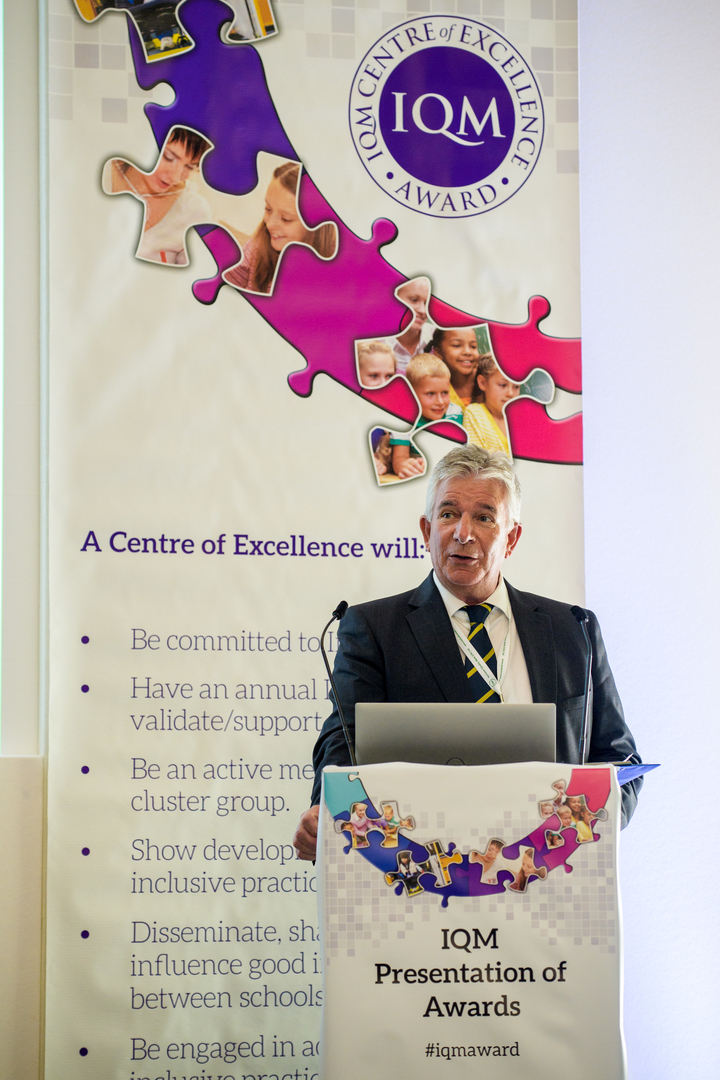 The afternoon had two Masters of Ceremonies, Mr Dave Stott and Mr Max Kelly, who are both IQM Ambassadors. These gentlemen kept everyone entertained and regaled them with stories of experiences they had during visits at various schools and in feedback which they had received from pupils, parents, staff etc.
IQM Cluster Groups
IQM Ambassadors facilitate the 25 cluster groups across the UK which are made up of IQM Centres of Excellence and Flagship Schools (which now exceed 300 schools) which meet three times per year to share best practice and resources and promote excellence in inclusive practice.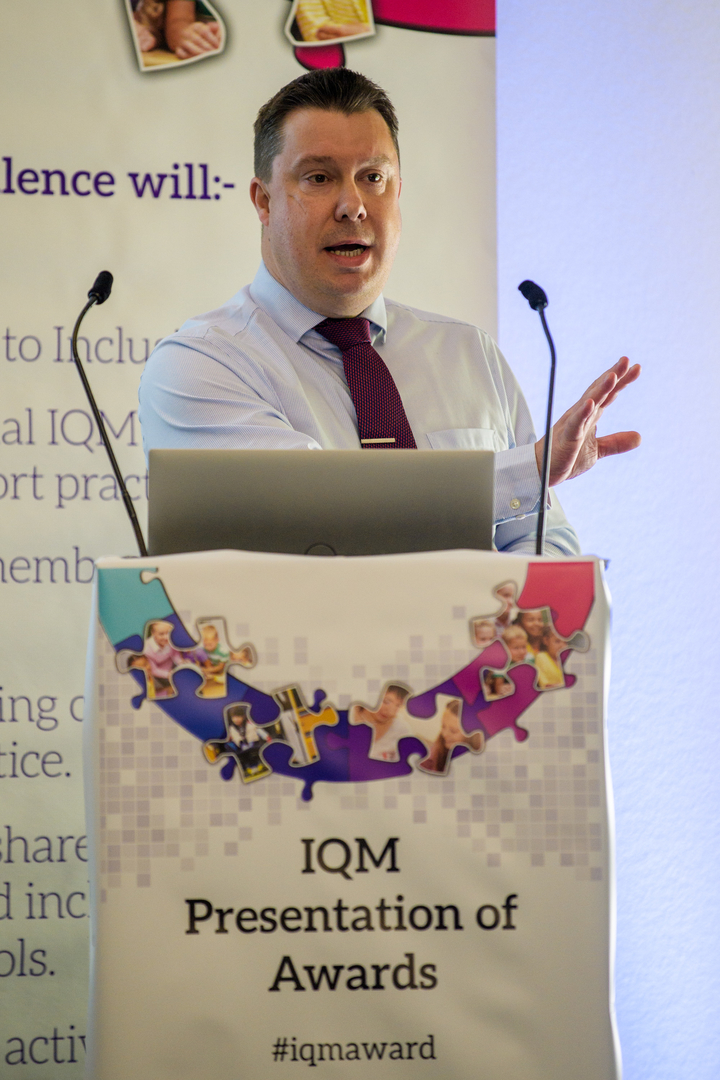 Nisai Group
Professor Daniel Khan, Deputy CEO, Nisai Group, spoke about the importance of an inclusive education for all. He talked about how Nisai deliver an alternative learning experience through a virtual learning network as well as providing face to face learning at a number of locations dotted throughout the UK. Due to unprecedented demand Nisai has collaborated with IQM to open an inclusive education hub in Derry, N. Ireland. Contact Nisai Group for more information.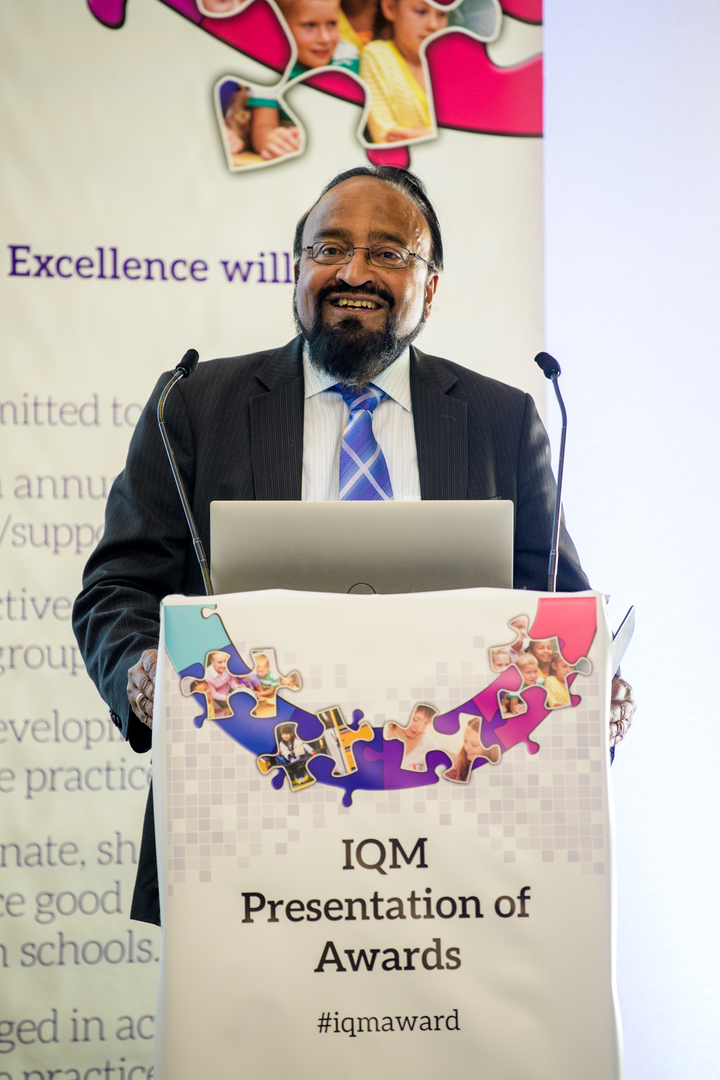 Professor Khan spoke highly of Nisai's journey and the rigorous process towards gaining the IQM Inclusive School Award with Centre of Excellence status and why they felt it was important to achieve this award and how highly they value the award and the support and professionalism of all the IQM staff.
University of Staffordshire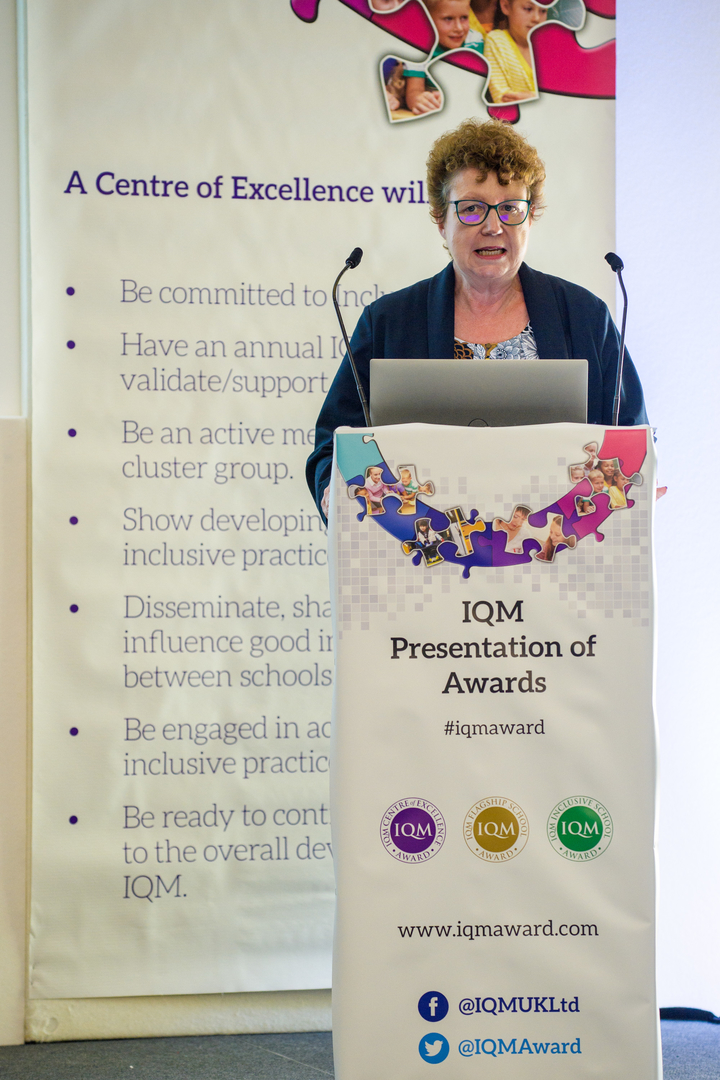 Ms Sharon Ingliss, Senior Lecturer (Education), Course Leader MA Education, spoke of the current discussions with the IQM team and how the University of Staffordshire is working closely with Mr McCann to map the IQM process so that individuals can gain MA Credits alongside completing the various IQM awards. More information to follow soon.
Neurodiversity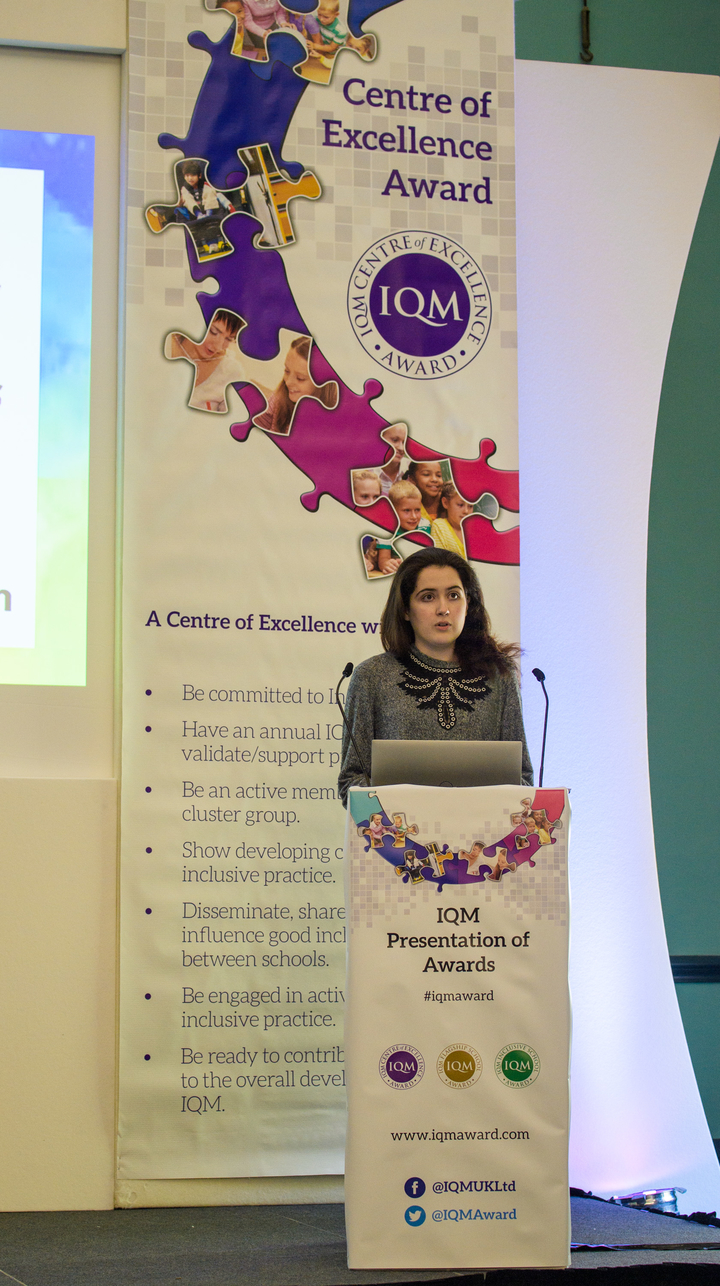 Ms Siena Castellon from QLMentoring spoke to attendees about her journey through the UK education system and her struggles to have her neurodiversity needs met by the schools which she attended. Siena is an award winning autism advocate who considers herself a maths and physics nerd. She is autistic, dyslexic and dyspraxic and has ADHD.
Mentoring
Siena is also the founder of Quantum Leap Mentoring, a website which aims to raise awareness and offer mentorship to other young autistic people and people with learning differences. She talked about her experiences of being bullied in school, the impact this has had on her life, and how this inspired her to create the popular Instagram campaign #AlwaysBeKind. Siena invited any interested parties to contact her directly or visit her website for more information QLMentoring.
For pictures from the event, please visit our Facebook page Presentation Pictures and give us a like and share.
Find out more about the IQM Inclusive School Award
If your school is interested in obtaining the IQM Inclusive School Award or you wish to talk to a member of the IQM team please telephone:
028 7127 7857 (9.00 am to 5.00 pm)
or email: info@iqmaward.com for further details.
Want more information on the IQM Award? Click here to request your free IQM information pack.