Woodfield School in Brent has achieved IQM Flagship School status for the third time.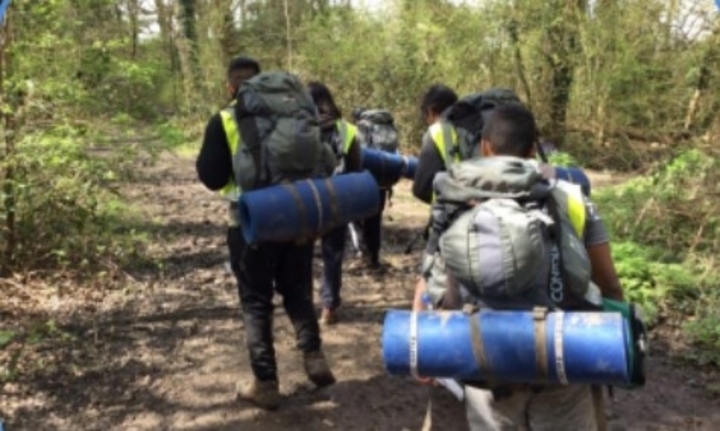 Background
Woodfield School is a special school for 175 students aged 11-19 with a range of special educational needs including autism, moderate learning difficulties and severe learning difficulties. More than 50% of the students have ASD conditions and some students have additional physical needs. All students at Woodfield have an EHCP and join in Year 7 from primary provision and mainstream schools. The school is located in Kingsbury, within the London Borough of Brent and retained its outstanding rating at its last Ofsted inspection in January 2017.
Collaborating with Colleagues
The Challenge Partner quality assurance review undertaken in October 2018 again rated the school as outstanding. Senior leaders collaborate with colleagues in BHHAG (Brent, Harrow and Hertfordshire assessment group) on a range of developmental projects around assessment and curriculum development.
Transitioned into a Multi-Academy Trust
Since the last review, the school has transitioned into a MAT with The Village School (TVS), the Compass Learning Partnership Trust. The process has taken much of this year to complete and interviews for substantive leadership positions within the Trust were underway during the review. The school is also a member of the Brent School Partnership.
Investing in Remodelling Spaces
Over the last year, the school has invested in remodelling spaces within the existing buildings both as adaptations and to accommodate the planned expansion of the school. The science lab has been refurbished and remodelling of the teaching school block has created new learning spaces. Sensory rooms are also under review.
IQM Flagship Project
A further review will be designed for the coming year as the school's cohort of pupils is changing from MLD to SLD. The current curriculum is offered in two strands in KS3 and KS4, an adapted secondary subject based curriculum and a semi-formal curriculum that has the EHCP outcomes for every student at its heart and is more skill based. The review will determine if this model meets the needs of the pupils, facilitates movement between the two curriculum offers and prepares the pupils for the current KS5 curriculum. This will be the focus of the Flagship project for the coming year.
Outstanding Quality of Displays
Displays throughout continue to reflect the work and progress of the pupils and are of outstanding quality. Following the completion of the transition in to a MAT and significant staff mobility, the Headteacher has a clear commitment to revisiting and strengthening the school's vision and values. This will be the core focus of the professional development days in September.
Increasing Capacity
There are currently 171 students on roll, with a current capacity for 175 places which will be increasing to accommodate a further sixteen students following the conclusion of the consultation process.
School Context
Around 80% of students come from within the Borough of Brent, with out of borough students from Harrow, Camden and Ealing boroughs. The proportion of disadvantaged students is above average as is the number of students with English as an additional language. Most of the students are from Black or ethnic minority groups with Black African/Caribbean the largest group.
Attendance
There are currently 5 Looked After students, 0 CP, 4 students with a CIN plan and 0 students with open EHAs. Attendance is currently at 92.2% and there are case studies which evidence the individual circumstances which impact of the overall level of attendance.
A Varied Curriculum
Students follow a varied curriculum in KS3 and KS4 with a strong emphasis on personalisation. In KS4 students are given many opportunities to gain accreditation across a range of subjects working with OCR, Young Enterprise and North West London College. This year, there have been no students moved in to or out of mainstream in Year 9. One Year 8 student has settled back in to mainstream. All of the Year 14 students have moved on to placements in colleges.
Reviewing Opportunities for 19 – 25 year olds
KS5 leaders have been engaged in a new project working with colleagues from across Brent reviewing opportunities for 19-25-year olds, including the development of centres for learners where preparation for greater independence in adulthood can be supported.
Transitions are Carefully Planned and Delivered
Transitions at all stages are given careful thought, planned and delivered with student needs at the centre and in partnership with parents. Transition week was underway during the review and all students were focusing on their personalised learning passports ready for their new groups in September. Working with colleagues from Manor School, the main feeder primary, colleagues will seek to understand the students' prior knowledge to plan for and personalise transitions and learning programmes.
Good Outcomes for Pupils
Outcomes for the pupils continue to be good. In 2018, 89% of Key Stage 3 pupils made expected progress in English, 84% in maths, 90% in Science and 89% in PHSE. At Key Stage 4, 87% made expected progress in English and in maths and 90% in Science with 100% of pupils achieving 5 or more qualifications in EL, VOC Ed and ASDAN. At KS5, 100% of the students are achieving the Employability Unit Award.
Maintaining and Enhancing Student Support
The school has maintained and enhanced the team of speech and language therapists who deliver universal in-class support, targeted interventions delivered by the TLA team and specialist one to one interventions to meet EHCP personalised targets. The school continues to use pupil premium funding to further increase the OT support to 4 days a week. The school continues to provide user feedback to CAMHS which is strengthening the links with the service and potential input.
Parental Engagement is a Priority
Parental engagement continues to be a priority and parent voice is sought at every opportunity.
Find out more about the IQM Inclusive School Award
If your school is interested in obtaining the IQM Inclusive School Award or you wish to talk to a member of the IQM team please telephone:
028 7127 7857 (9.00 am to 5.00 pm)
or email: info@iqmaward.com for further details.
Want more information on the IQM Award? Click here to request your free IQM information pack.