Winsor Primary School, Beckton in East London achieves the Inclusive School Award with Centre of Excellence status.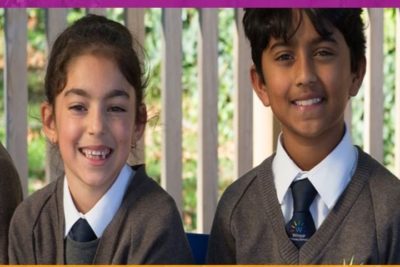 Context
Winsor School is a dynamic school that never stands still. It is always moving forward and looking to improve its practice. The leadership is outward looking and has great ambitions for the school. The inclusive values and principles were clearly demonstrated by all the pupils, staff and parents I met during my virtual visit.  Similarly, they were clearly articulated during discussion with the Governors and the Leadership Team who set the direction of the school. Children come first in the school and everything possible is done to support them and to break down any barriers they may have academic, social or emotional.
Successful Remote Learning During Covid
The Covid 19 pandemic has left its mark on the school and it has been a difficult sixteen months. The first lockdown was easier when very few pupils came into school (as parents were so fearful) but the last lockdown saw far more vulnerable and key worker children attending every day. Remote learning has been very successful and the school were ahead of the game as far as developing and using Google Classroom. They already had some training and children had their logins before the lockdowns were announced. The provision in-school was run mostly, by Teaching Assistants, whilst most teachers were working and teaching remotely from home.  All pupils accessed the curriculum online. The Head is rightly proud of the way teachers were so quick to use the technology and to deliver remote learning with very little warning. It is true to say that teachers rose to the challenge and supported each other as they found new ways to reach children. Likewise, the Head is very proud of the way that all staff came together to ensure that children's needs were met and to support parents and families and each other during this difficult time.  
Healthy Staff – Healthy Children
The school provides a great learning environment for children to learn and staff to work in. Staff development and wellbeing are a priority as having healthy staff means they can better support children.  Improving the quality of teaching is an on-going aim and their recognition that we are never finished learning and can always improve.  Excellent staff training and development facilitates this aim. Support staff are also highly valued and appreciated and contribute much to the success of the school. They are well-trained and supported and work in partnership with teachers and with parents.
A Very Proud School
Parent/carers trust the school and know that their children – no matter what their needs are welcomed and that they are loved for who they are. Skilled and experienced staff work very hard to find different ways of supporting them. Children are very happy to come to school every day and are very engaged in their learning. Strong relationships are the key to the school's success. The school has much to be proud of.  
Find out more about the IQM Inclusive School Award
If your school is interested in obtaining the IQM Inclusive School Award or you wish to talk to a member of the IQM team please telephone:
028 7127 7857 (9.00 am to 5.00 pm)

or email: info@iqmaward.com for further details.
Want more information on the IQM Award? Click here to request your free IQM information pack