White Trees Independent School in Hertfordshire has achieved the Inclusive School Award with Centre of Excellence status.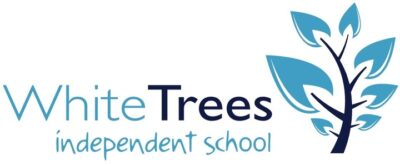 Inclusion Is Evident
Inclusion is evident in all aspects of the school's work and there are good links with the community. The Headteacher works effectively with her leadership team, the Governing Body, parents and staff to ensure that everyone has similar aspirations for children at the school. The school's WELCOME values – Wonderful, Excellent, Lovely, Clever, Outstanding, Magnificent, Enthusiastic reflect the attitudes and aspirations of all leaders and staff for the pupils. The school's vision has three principles that underpin their policies. Everyone can learn, achieve and has the potential to be successful; positive relationships are the key to success and are underpinned by mutual trust, respect and caring for one another; the school has high expectations in everything they do. There is a bespoke programme for each pupil to ensure their needs are met and this programme might be adapted on a daily basis dependent on the attitude, emotional need and mental wellbeing of the individual pupil. The school has excellent support from their HR department which understands the needs of the children and the necessity for the high-quality recruitment of staff. Staff undergo a rigorous recruitment process with safeguarding at the forefront of the checks. There is honesty and transparency from the school to ensure that the staff recruited understand the school, its pupils' needs and the passion and commitment that is required. As a result staff retention is good. The HR lead stated,
'We are one big team-everything is driven by the same passion.'
There is a strong focus on pupil and staff wellbeing.
A Curriculum for Every Child
There is a focus on a bespoke, differentiated and individualised curriculum offered to every child. The school looks for levers to unpick the barriers to learning. Triggers to find ways in which the pupils will engage with staff are sought continually. Staff are looking for a consistent response. They are trying to understand the difficulties that the pupil has to deal with and those areas that might have made them disaffected in the past. The school uses Skills Builder to track progress and dojo to motivate pupils and record their activities. Dojo is also a valuable tool for keeping parents informed about the life and work of the pupils in school. Evidence for Learning is playing an increasing role in planning for the children on an individual basis.
Outdoor Learning is Popular
The outdoor learning environment is used extensively and pupils go canoeing, rock climbing, and paddle boarding to challenge them physically and sometimes emotionally. Good use is made of local facilities such as the local library, the sports centre, the gymnasium, the swimming pool and cafes for work experience. There is also a residential outdoor visit to Southampton. The local businesses are very supportive and pupils are welcomed. A senior member of staff stated,
'It is easy for us to shut doors, but we are outward-looking and want our young people to interact with the local community.'
Forest Schools is an outdoor activity that is popular. A visit on the day entailed a half-hour car journey to an excellent wooded area where pupils are able to access an outdoor curriculum. At this time there were four children on site with three staff, one of whom was level 3 trained and two other staff who were being trained and were at level 1 and level 2. Children had a lesson plan for their session and had their own little village where they were involved in maintaining the area and carrying out activities which are of particular interest to them. A fire pit, a hammock, a pond, a large tepee, a relaxation tent, toilets and a first aid station all contribute to an outstanding environment where pupils are able to follow a curriculum that involves maths, English and science as well as health and safety and good support for emotional wellbeing. Risk assessments are updated regularly and children are given daily checks on the safety elements involved in such an environment. Each pupil in the school has an individual risk assessment with a high, medium or low degree of risk and this is reviewed each time they go on a visit. The interaction between certain pupils also forms part of these assessments.
Families Are Happy
One parent reflected on how her son had struggled to access the curriculum in other schools and how the world was a frightening place for him. However, he was now happy at White Trees School where he has a bespoke curriculum and where the school puts 'the person first every time'. The pupil no longer argues about going to school and the school always treats the parent 'as an expert on my child'. The school doesn't create an exclusive relationship with the pupil, but 'everyone works with my son'. The parent said that in other schools she felt like 'A refugee in a lifeboat with no sign of land', but now 'White Trees is my oasis'. Excellent work is carried out with families, pupils and the community generally to ensure that children are cared for and valued. There are good communication systems which give parents and carers confidence in the school and in its support for their child's needs. Email, texting, newsletters, and termly reports to parents as well as one-to-one conversations on a daily basis keep parents and carers regularly informed about their child's education, welfare and needs.
Staff Have Passion
White Trees Independent School is a particularly outstanding example of a school committed to meeting the needs of its pupils and is outstanding in its commitment to and implementation of inclusive practice. All staff have an enthusiasm and passion for their part in the learning and lives of the pupils at the school. They provide an outstanding, caring environment for pupils where high expectations have a huge impact on their progress and wellbeing.
Find out more about the IQM Inclusive School Award
If your school is interested in obtaining the IQM Inclusive School Award or you wish to talk to a member of the IQM team please telephone:
028 7127 7857 (9.00 am to 5.00 pm)
or email: info@iqmaward.com for further details.
Want more information on the IQM Award? Click here to request your free IQM information pack