Westcourt Primary School in Kent has achieved the Inclusive School Award.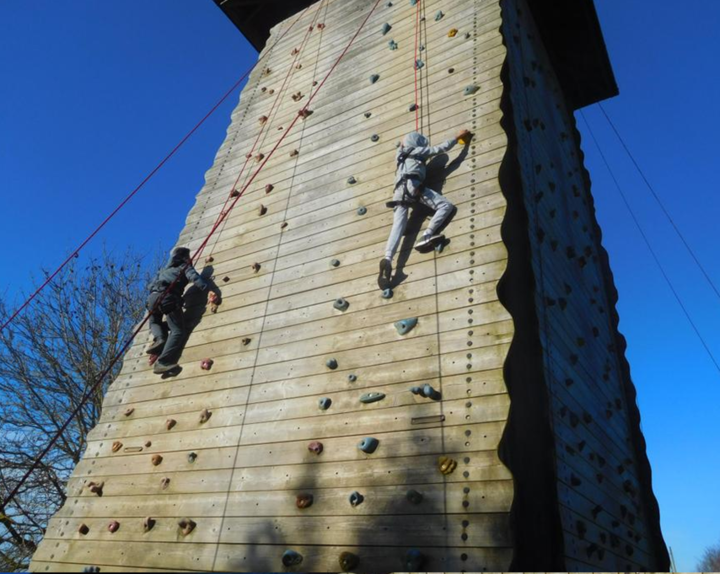 Support and Teamwork
Westcourt Primary School is committed to valuing the individuality of the pupils that it works with and works hard to ensure that they support all children to achieve. Through the dedication and leadership of the Headteacher, Senior Leadership Team, staff and Governors, Westcourt Primary School succeeds in providing an inclusive learning environment where everyone is helped to succeed. There is a well-established culture of support and teamwork in the school which ensures all that who go to and work at Westcourt are helped to thrive.
Happy Children
The children enjoy coming to school and value their Headteacher, teachers and Teaching Assistants. This was noted in the school's recent OFSTED report which noted that they 'are good role models for the pupils.' In addition, 'Pupils display these qualities towards each other'. One of the children that I spoke to stated that her teachers were
"Kind and caring and they don't let us give up!"
The pupils spoke enthusiastically about their school and really enjoyed telling me about the ways they learn and how the school celebrates them as individuals.
A Common Approach to Inclusion
The school team know about the area they serve and believe that every child in the school should have opportunities to learn and feel included. The Senior Leadership Team, Inclusion Leader, staff, Governors and the Primary First Trust, share this aim and work together to ensure that the school is a place where all children achieve, make progress and feel a part of the school community. The Trust supports all of its schools by sharing expertise and the Inclusion Lead at Westcourt is the Inclusion Associate for the schools in the Trust. This ensures that the excellent practice that is demonstrated at Westcourt is shared and that there is a common approach to inclusion.
A Welcoming and Vibrant Environment
Westcourt Primary School is a school which is transitioning from a one-form entry school to a two-form entry school. There is a diverse population with many of its Vulnerable Groups above the National Average figures. Westcourt has extensive grounds and large accommodation that has seen some recent renovations and the school environment is welcoming and vibrant. It is well-resourced which includes two minibuses that give the children access to a Forest School in the local woodlands.
Ofsted
The school was graded as 'Good' in its last OFSTED inspection (November 2019) and the staff continue to work hard to address the areas of improvement within this report. OFSTED commented in their visit, 'Pupils with Special Educational Needs and/or Disabilities are supported well.' In addition, 'Pupils and their Parents and Carers appreciate the care and kindness of the Headteacher and the staff, who are good role models for the pupils.' This was evident from my conversations with staff and pupils as well as the testimonials that parents had sent in to support the Self-Evaluation Report.
Supporting All Pupils to Engage in Learning
During this time of significant disruption to schools due to the COVID-19 pandemic, Westcourt Primary School has continued to care for their pupils, supporting all of their pupils to engage in learning in whatever ways that they have needed. As well as additional computer equipment and online lessons, they have also given families paper work packs and engaged with them through the school website and class pages as well as telephone calls. EHCP children were also supported to continue to work on their targets.
Early Intervention is Key
The school has 14% of children on the SEN register and support a number of children with Education Health and Care Plans. The Inclusion Leader took up her post in September 2020 and has introduced a number of supportive assessments and interventions to enable the staff to identify areas of need. Westcourt Primary School believe that early intervention is key to supporting children with SEND and the Inclusion Leader supports staff in implementing appropriate strategies to overcome these barriers. Since her appointment, she has also become an Associate Lead for SEND across the Trust. The staff and the Governor I spoke to praised her for her inclusive leadership.
Close Links with the Trust
There are close links with the Primary First Trust and two members of Westcourt staff have Associate roles across the Trust schools for Assessment and Inclusion and Wellbeing. This gives Westcourt Primary School a high profile within the Trust as they work closely with the other schools to support improvement. Westcourt Primary School also accesses a variety of outside agencies and support for their children, so that they continually address areas of need in their school.
Engaging and Purposeful
The school is very well-resourced which includes outdoor space, ICT equipment, minibuses and staff and these are used to their greatest effect. They use the local woods and its facilities to offer the children access to a Forest School developing outdoor learning and broadening their wider curriculum offer. The learning environment at Westcourt is engaging and purposeful and they have benefited from recent investments in the school building, play areas and ICT equipment.
Supporting Parents
Westcourt works hard to support its parents and uses a wide variety of ways to communicate with them, so they are well-informed of their children's learning and specific needs. They see their parents and carers as partners in the children's learning and have developed a number of strategies to ensure that parents are well-informed about what is happening in school.
Knowledgeable Governors
Governors support the school effectively and are knowledgeable about its strategic plan. They understand their role and use this to drive the progression of the pupils at all levels. The Governors are effective at holding the school to account and understand their role in the development of the school's vision and values as well as the strategic development of the school. The Chair of Governors is very experienced and uses her expertise in education and the local area to support the school.
Sources of Information
The IQM Coordinator/Inclusion Leader produced a very detailed Self-Evaluation Report and provided a comprehensive selection of additional documents, prior to the virtual visit that supported the evidence for all the elements of the IQM Self-Evaluation Report. The IQM Coordinator is an experienced Inclusion Leader and uses this knowledge and experience to effectively drive the provision for children with special educational needs and disabilities, and other vulnerable groups.
Meetings
I was also able to verify the information contained in the Self-Evaluation Report during my virtual visit through the interviews that had been arranged which linked to the eight elements of the IQM audit. Meetings were organised with the:-
• Headteacher.
• IQM Coordinator/Inclusion Manager.
• Teachers and Teaching Assistants.
• Welfare Lead.
• Chair of Governors.
• Pupils of the school.
I was also able watch a live lesson using Microsoft Teams.
Pupils are a Credit to the School
The pupils of Westcourt are a real credit to the school. They speak confidently and warmly about their school and its staff and what they do to help them and celebrate their achievements and talents. They are proud of the school and what it offers them as pupils. As a result of how pupils are treated at school, they in return, support each other and value the differences they have.
Enhancing Children's Learning
Early assessment, interventions and planned adult support are used to develop and enhance children's learning from their individual starting points and this allows progress to be made. The school provides specialist support for those who need specific interventions and they have well trained TAs to deliver support.
Good Behaviour for Learning
The behaviour in lesson that I saw was very good and demonstrated good behaviour for learning. First Quality Teaching is a high priority at Westcourt and all children are included in class lessons and they use a variety of support mechanisms to ensure that children with need can have equal access to the class learning including a range of ICT. The school's values of 'Learn, Aspire and Achieve' support the whole school community to create an atmosphere of trust and respect where everyone can learn something new. The Headteacher supports her staff to take up research projects to enhance their practice and share their successes with others. This builds a strong team with a purposeful attitude to the learning environment and supports a school where everyone can engage in learning.
Welcoming, Friendly and Open Atmosphere
I would like to thank the Headteacher and SLT, Inclusion Leader/IQM Coordinator, staff, Chair of Governors and children for their welcoming, friendly and open atmosphere, which made my virtual visit so very enjoyable, even in these unprecedented times.
Find out more about the IQM Inclusive School Award
If your school is interested in obtaining the IQM Inclusive School Award or you wish to talk to a member of the IQM team please telephone:
028 7127 7857 (9.00 am to 5.00 pm)
or email: info@iqmaward.com for further details.
Want more information on the IQM Award? Click here to request your free IQM information pack