Thomas Gamuel Primary School in Waltham Forest has achieved the Inclusive School Award.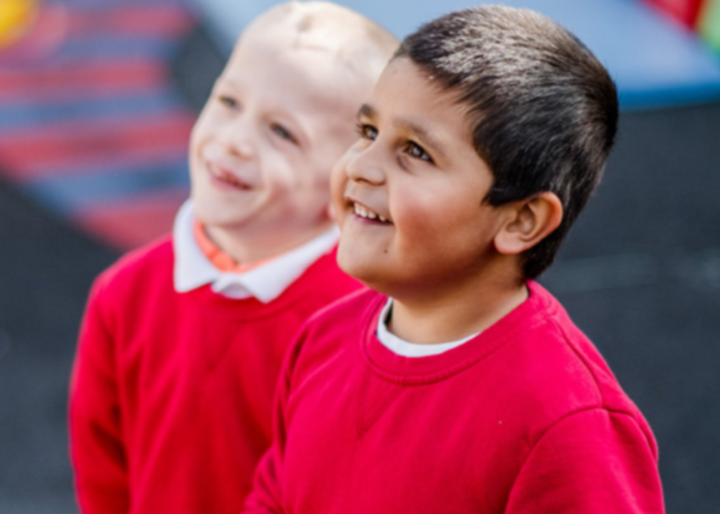 Context
Thomas Gamuel Primary School is an inclusive, two-form entry primary school based in Walthamstow and is part of the Lion Academy Trust. The school caters for pupils ranging from three to eleven years of age. The school is situated in a culturally diverse community. The pupils come from a variety of ethnicities with more than 30 languages being spoken within the school. The school has over 330 pupils on roll. Most pupils are from minority ethnic backgrounds, the largest group being Pakistani. The proportion of pupils who speak English as an additional language is over 72% with the languages spoken by most families after English being Urdu and Romanian. The proportion of pupils known to be eligible for the pupil premium is 27%. In addition to the high percentage of PPG pupils, there are many 'invisible families' who are not eligible for any funding or government support, for example, due to their immigration status. Due to the ever-rising cost of living in London, rising property prices and lack of social housing in the borough of Waltham Forest, some of the school's 'invisible families' are living in real poverty. The proportion of pupils who have special educational needs is 15% with 10 pupils on EHC plans. The school is highly ambitious for all groups of pupils and they strive for all pupils to make good progress from their starting points.
Sharing an Inclusive Ethos
The IQM assessment of Thomas Gamuel Primary School was carried out remotely over two days and during the time of this assessment the country was facing a global pandemic. Despite all the challenges, the Head of School worked diligently to ensure that the assessment day ran smoothly with all relevant stakeholders being given a voice through a virtual platform. He provided a wealth of relevant, appropriate and supporting documentation to enable a thorough assessment of the school's inclusive practice prior to the day and during the assessment which was extremely helpful. The Leadership Team share an inclusive ethos which pervades throughout the school. They have an accurate picture of strengths and areas for improvement and are highly focused on the drive to ensure outcomes for pupils are high. Leaders at all levels lead by a positive example with very high ambitions for its pupils and believe all pupils can succeed while ensuring all aspects of inclusion and pupils' individual needs are focused on.
A Safe, Stimulating and Supportive Atmosphere
Thomas Gamuel Primary School is very welcoming and the very warm, friendly ethos of the school is apparent from the outset. There is a calm, happy, purposeful atmosphere and the environment is bright and very positive throughout the school with beautiful displays in the corridors, halls and classrooms. Pupils' learning and work is celebrated throughout the school. The virtual tour of the school demonstrated how the staff were ensuring that the class bases were COVID-19 secure, based on the risk assessments that had been conducted. The staff have created a safe, stimulating and supportive atmosphere where pupils can love life, learning and play.
Teamwork and Commitment
There is a strong sense of teamwork and commitment to seeing pupils as individuals. The staff team works cohesively to ensure that all pupils, whatever their background or learning needs, are supported to realise the best possible outcomes. The school is committed to being fully inclusive and all members of staff wholeheartedly share the school's vision: 'A relentless focus on improving the life chances for all pupils irrespective of context or situation'. The Head of School who has been appointed recently is ably supported by the Deputy Head and other leaders to ensure that all members of the staff team plan and deliver learning opportunities to meet the needs of all groups of pupils. At the time of the assessment, the school was in the process of appointing a substantive SENCo and the IQM Lead was on maternity leave. However, the Head and Deputy Head were highly proficient at ensuring there were robust strategies and appropriate provision to meet the needs of all pupils who belong to vulnerable groups, including pupils with SEND, EAL pupils as well as ensuring that the needs of socially disadvantaged pupils are adequately assessed and addressed. This was primarily achieved through early identification, assessment, early intervention, prevention/triggers and setting achievable personal goals and aspirations for all pupils. The school prides itself on having robust systems of assessment with leaders and teachers forensically analysing gaps in learning and tailoring bespoke support to diminish any gaps that exist for all groups of pupils.
Dedicated, Hard-Working Staff
Mutual regard and respect shine through with warm, positive relationships evident both in the classrooms and around the school. All members of staff at Thomas Gamuel Primary School have high expectations of all pupils and work hard to ensure pupils' individual needs are met, in order for them to achieve their full potential, have ambitions and be independent in their thoughts and actions, with an overall view of empowering pupils with the tools, skills and knowledge required to contribute to the challenging society they live in. The pupils are strongly supported in all areas of the curriculum by dedicated, hard-working staff led by strong leaders who share a determination that all stakeholders should be listened to and work relentlessly to provide equality of learning opportunities for all pupils in school regardless of gender, race, age or disability. The curriculum at Thomas Gamuel Primary School is planned, adapted and resourced to meet the needs, interests and cultures of the pupils in school. Staff are effective at delivering tailormade provisions and these personalised programmes enable pupils to make strong progress across the curriculum regardless of starting points. Teachers provide high quality learning experiences and pupils are actively engaged in their own learning. Rigorous monitoring, evaluation and observations ensure that there is a consistency in the quality of teaching across the school. Teachers and support staff have high expectations and set challenging work with aspirational targets for all groups of pupils. They work hard as a team to put in place a range of adjustments to support individual pupils with significant barriers to learning.
A Realistic Recovery Plan
Leaders at Thomas Gamuel Primary School have implemented a realistic COVID-19 recovery plan with routines and expectations being re-established through written communication with parents and pupils through letters and videos, both before the school reopened and during reopening; also, during a third national lockdown. Teachers have ensured that the pupils in their care have received a balanced curriculum which considers the specific learning needs of different groups of pupils during this period of turmoil. Learning has remained central on the school agenda and leaders have ensured that a broad, balanced and bespoke curriculum has been provided for pupils who are in school and those who are at home. The school's online learning platform has ensured that students learn daily through high quality resources, teaching and the precise tracking of engagement.
The Supportive Nature of the School
At Thomas Gamuel Primary School all members of staff are proactive, flexible and motivated and their ideas are valued. In classes teachers and support staff work in close collaboration, supporting the different needs of pupils' in small groups. Support staff greatly value the supportive nature of the school and how they are able to access advice and guidance through the very open and positive staff relationships in the school. Teaching Assistants, the Learning Mentor and the Family Liaison Officer receive regular training and are deployed effectively to support the learning of all pupils and ensure that they give their absolute best to the pupils both socially and academically, so that they develop their resilience and love for learning. The support staff with whom I spoke work very closely with the class teachers and adapt learning to allow the pupils they are supporting to access the curriculum. They feel supported by each other and their management teams. The Family Liaison Officer plays a significant role in ensuring that families and pupils are actively engaged in learning and supports and signposts families who require additional support to various organisations to enable them to cope better with the challenges they may be facing.
Pupils Aspire to Be the Very Best They Can Be
During the virtual tour of the school, it was abundantly clear that all classrooms are well organised and the vibrant displays celebrate the pupils' learning and progress. Pupils' work is valued, celebrated and shared through the displays throughout the school. The teachers plan their lessons carefully considering their pupils' needs and desires. Through the school's inclusive approach, pupils are taught to respect, value and learn from other cultures and faiths. All members of staff encourage the pupils to have high expectations of themselves and aspire to be the very best they can be. It was clear from discussions with teachers during the day, how supportive they were of each other and how passionate they are about making a real difference to the life chances of young people in their classes. Classroom displays and resources are used to support learning and teachers and support staff use a variety of teaching methods and strategies to minimise barriers to pupils' learning. Interventions and planned adults support are used to develop and enhance pupils' learning from their individual starting points and this allows for progress to be made by all groups of pupils.
Polite, Friendly, Self-Confident and Enthusiastic Pupils
Pupils are polite, friendly, self-confident and enthusiastic. They respect the staff and know that they are listened to and cared for and appreciated for their individuality. They enjoy the many responsibilities they are given like being members of the School Council and Playground Mentors. They are aware of the school's values and uphold these in school. The pupils feel safe in school and said they were confident in talking to an adult if they had any problems. They have opportunities to learn how to keep themselves safe and how to prevent misuse of technology.
Parents are Equal Partners in their Children's Education
Parents commented that communication between home and school is very good. If parents have any concerns, they are confident that staff will take them seriously and act immediately. Parents feel that they are appreciated as equal partners in their children's education and find the staff extremely approachable. They commented on how much support their children had been provided with during the pandemic and lockdown. The distribution of laptops and Chrome Books has been greatly appreciated by parents as this enables their children to have access to the learning that the school provides on a daily basis. Pupils with SEND are very well supported by the school and parents highly praise the school's practices. The staff are willing to be extremely proactive on the child and their parent's behalf, leading to families feeling reassured. The professionalism of the staff is very much valued and appreciated by the community, who feel that children are fully supported in accessing all that the school has to offer.
Promoting Equality of Opportunity
The Governing Body for Thomas Gamuel Primary School is the Parent Advisory Board (PAB). They share the same high expectations for all pupils as the Senior Leaders and promote equality of opportunity. Governors are highly focused on fulfilling their statutory duties and providing sufficient support and challenge to the SLT to ensure that the school continues to be fully inclusive.
Find out more about the IQM Inclusive School Award
If your school is interested in obtaining the IQM Inclusive School Award or you wish to talk to a member of the IQM team please telephone:
028 7127 7857 (9.00 am to 5.00 pm)
or email: info@iqmaward.com for further details.
Want more information on the IQM Award? Click here to request your free IQM information pack