The Priory Primary School in Wednesbury achieves the Inclusive School Award.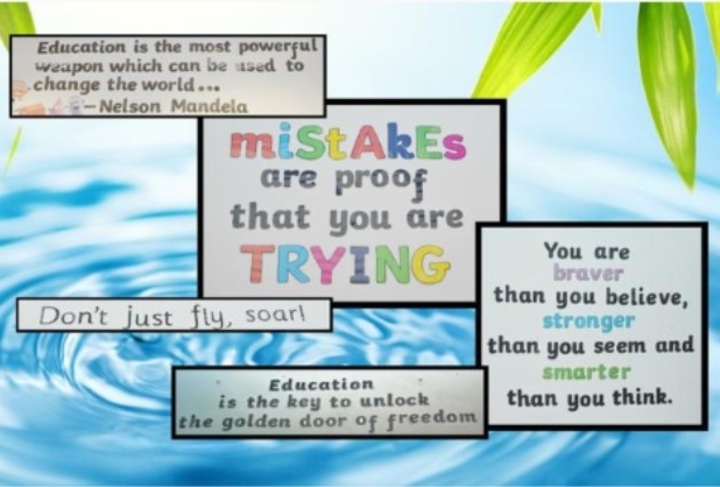 Staff Work Tirelessly
Pupils, staff and parents are extremely proud of the inclusive nature at The Priory Primary School. The staff all work tirelessly so that all children can have any barriers removed therefore receiving the best possible education they can. Staff describe The Priory as providing "an oasis of calm" in an area where many pupils and families will experience all of the challenges that come with high levels of deprivation. Pupils are extremely proud of their school and described inclusion as
"We all get the same rights and opportunities and not one person gets treated differently or pushed out of the team because we are a family."
Context
The Priory Primary School is situated in an area of very high deprivation levels on the Friar Park estate in Wednesbury, Sandwell and currently draws its intake from a very small geographical area. 80% of the pupils are from areas that are amongst the 10% most deprived in the country (IDACI 0-10, January census, 2019). This is an area that has high levels of unemployment and poor levels of adult literacy and mathematics. There are very high proportions (52.1% – IDSR 2018) of children who are entitled to Free School Meals. The number of pupils with SEND is above the national average and the proportion of pupils who have a statement of special educational needs is above the national average in 2019, as 7 pupils now have an EHC plan.
A Tangible Passion to Succeed
The teachers and support staff team know the families and pupils extremely well and are passionate that the children have high aspirations in an area where some families are in the third generation of unemployment. One member of staff said that she recently asked children what they wanted to do for a job they replied with answers such as accountants and palaeontologists. There is a tangible passion from staff at The Priory for each child to succeed and each family to be supported.
External Benchmarking
The Priory looks outwardly for awards to validate good practice and to gain insights in to how to aspire to excellence in all areas, for example, Inclusion Quality Mark, Primary Quality Mark, EYFS Quality Mark, Values for Education Quality Mark. They recently requested an independent SEND audit which found that planning is of good quality and pupils benefit from differentiated lessons that take account of need.
Respectful and Well-Behaved Children
Pupils are extremely well behaved respectful and well mannered. When describing the behaviour house point award and consequence system to me one child said,
"I'm not just saying this because you're here, but we rarely have children who need the red consequence card in our school!"
There is a calm atmosphere throughout school and in the dining hall really reinforcing the oasis of calm ethos. In lessons, children concentrate and work independently and are supported well by staff. There are many opportunities to take responsibility at The Priory, for example, the School Council, opportunities to be Head boy and Head girl, The Junior PCSOs project in Year 5.
Find out more about the IQM Inclusive School Award
If your school is interested in obtaining the IQM Inclusive School Award or you wish to talk to a member of the IQM team please telephone:
028 7127 7857 (9.00 am to 5.00 pm)
or email: info@iqmaward.com for further details.
Want more information on the IQM Award? Click here to request your free IQM information pack.