The Prescot School in Knowsley has recently achieved Centre of Excellence status.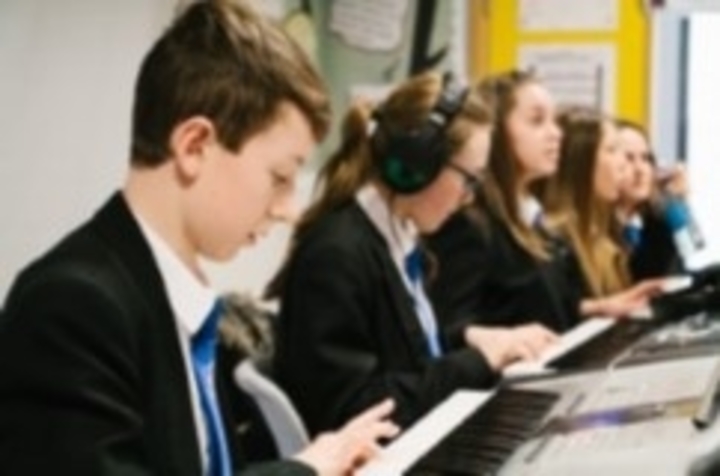 Strong Commitment to Inclusion
The Prescot School has a strong commitment to being an inclusive school which was palpably evident from all sources of evidence gathered during this assessment. The school's ethos of high aspiration, support and challenge underpins this commitment and is one that is widely held across all stakeholders.
A Warm Welcome
The welcome I received was warm and all interactions throughout the two-day assessment were equally positive. I sat with the senior team on the first morning in the large atrium and watched as every student who walked through the entrance was greeted. This was a common practice and occurs every day without fail.
Clear Vision
The Headteacher has a clear vision for the school and she is active and highly visible in leading by example. She is highly respected by students, parents, staff and governors and she is quick to acknowledge the loyal support of her hardworking staff and governors in supporting her to provide a highly positive and inclusive provision.
Context
The school has a largely white British population with almost 60% of the students in receipt of the Student Premium as well as a larger than average number of students with Special Educational Needs and Disabilities. There is also a large proportion of in year transfers to this increasingly popular school. The school is at the heart of its community which has high levels of profound disadvantage and challenge.
Background
The school opened in 2009 into a brand-new facility under the PFI initiative following the closure of the two predecessor schools. In 2013 the school took in 242 children from a closing school in special measures including 88 into Year 11. In August 2016 the school converted to an academy and joined The Heath Family Multi Academy Trust. The mission and vision of The Heath Family (NW) is focused on raising the standards of aspiration and achievement for all students, encompassing innovative approaches to curriculum, teaching and learning, and by being part of a local and regional strategy to increase choice and diversity in education.
Well Resourced
The school is very well resourced and there is an abundance of space in break out areas which are surrounded by suited classrooms. The fabric of the building is in very good order and is clearly well maintained and respected. There are dedicated, specialist areas for subjects and a well-equipped sensory room. Outside, the school has ample grounds and is well served by its three MUGAs and various other playing spaces.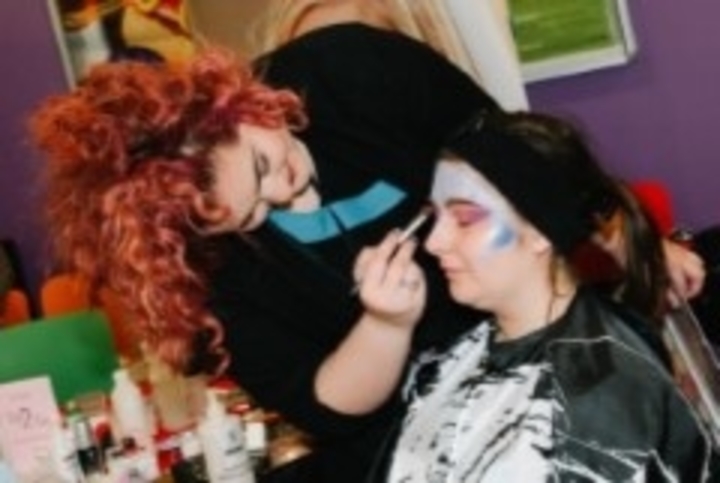 Calm and Purposeful
Walking around the school at break and lunchtimes and during my visits to classrooms, it was evident that this is a very calm and purposeful school. The behaviour of the students was very good and in classrooms they were engaged in all of the lessons I visited. Students I spoke to were very positive about the school and in particular the respectful relationships they have with the adults in their school. There is an extensive programme of extra-curricular provision which the school works very hard to ensure that there are no barriers to prevent all children accessing some aspect.
Support is Exceptional
Support for children with SEND is exceptional and the pastoral system is very strong, providing the necessary security for the students to be able to succeed. There is a developing system allowing greater student voice and opportunities for student leadership. The PSHCE curriculum is very well planned and makes a valuable contribution to promoting positive values amongst the students.
Improving Student Progress
Improving student progress lies at the heart of all policies and practices at The Prescot School. Over recent years, there has been steady improvement with the subsequent narrowing of attainment gaps with comparative national figures. The Prescot School has taken a significant number of students into the school from a variety of areas, schools and other providers. These students are mostly successfully integrated into the school community, however, their low starting points on entry does impact on outcomes in Year 11. For those students who access five years of education at the school there is a much better profile of achievement, with both progress and attainment much closer to national levels.
High Academic Targets
The school has quite rightly focused on maintaining high academic targets for all students. In Key Stage 3 there is significant evidence that the work completed to improve outcomes, such as a focus on literacy, reading and numeracy are having a positive impact with increased numbers hitting high, aspirational targets.
Quality of Teaching
The quality of teaching at the school has improved steadily over time through a supportive yet challenging programme of quality assurance. Staff at the school value the professional development and support which they receive, and they plan well for lessons. There are specialist teachers for SEND and a very strong and skillful team of teaching assistants.
Parents are Very Positive
Parents I spoke to were very positive about their experience of the school. They are supportive and appreciative of all that the school does, and they feel valued as partners in supporting their children as they flourish at school. One parent described how her child, now in Year 11, joined the school just twelve months ago being on the verge of exclusion at the previous school. The Prescot School "has turned her around" and she is happy and now has ambition. Another parent of a child with additional needs spoke of the way in which the school worked with the family to support the child and went the "extra mile" to ensure success.
Governors are Supportive
Governors are supportive of the school's leadership but are able to question the Headteacher and other leaders about improvements and steps that need to be taken to improve further. They have a realistic view of the school's position and work hard to assist the leadership move the school forward.
Strong and Productive Links
The school has forged strong and productive links with many organisations in order to support its work. Notably, the networks and partnerships created to support SEND and CEIAG are excellent. Charitable work is a key part of school life and staff and students have worked hard to raise significant amounts of money for worthy causes. A good example is the work of the STEM Café, working to raise funds for schools in Romania to enable it to purchase equipment for science. The school works closely with its community and makes a valuable contribution to promoting cohesion within it. The school benefits from having a local Safer Schools' Police Officer on site two days per week, with whom they work very closely.
Find out more about the IQM Inclusive School Award
If your school is interested in obtaining the IQM Inclusive School Award or you wish to talk to a member of the IQM team please telephone:
028 7127 7857 (9.00 am to 5.00 pm)
or email: info@inclusionmark.co.uk for further details.
Want more information on the IQM Award? Click here to request your free IQM information pack.