The Laurel Academy in Doncaster has achieved the Inclusive School Award.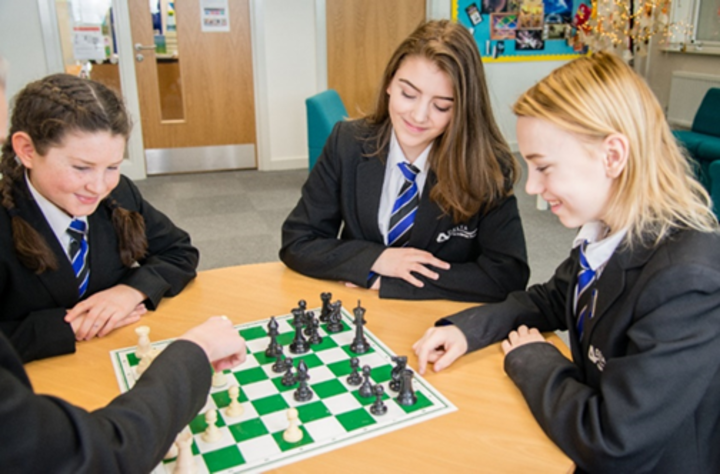 Context
The Laurel Academy is a smaller than average secondary school in Mexborough, in Doncaster with 650 pupils on roll. The Academy is currently undersubscribed but numbers on roll are starting to steadily increase as the community's confidence returns. Of these, 317 (51.5%) pupils are eligible for disadvantaged PP funding which is significantly higher than the national average and 106 students (17.2%) are identified as SEND. In September 2017 Ofsted inspected the school which was then known as Mexborough Academy (a former WCAT Academy) and it was graded 'Inadequate'. In the summer term of 2019, Delta Academies Trust took over as the leading Trust. Since then, there has been much change in the leadership of the Academy and the support it is receiving from the Trust, resulting in significant improvement.
Background
The catchment area is in one of the most deprived areas of Doncaster with above average rates of unemployment and long-term sickness, preventing parents from being able to work. There is a high crime rate in the area. Thus, it is of vital importance that the school ensures that every pupil receives a high level of help, support and guidance.
Rapid and Sustainable Improvement
The Academy is on a journey of rapid and sustainable improvement and is currently self-evaluating as "good" in all areas. The high expectations, belief and determination of the Leadership Team, the committed Governing Body and wider staff team, together with an ethos of deep care and commitment to every student are ensuring the quality of education within the Academy and therefore student outcomes, are rapidly improving. Leaders describe that what has most brought about this change are three key areas of focus:
• High Expectations.
• High Aspirations.
• Consistency.
Trust and Positive Wellbeing
The quality of relationships across the school between everyone are a real strength. Pupils know that the adults in their school care about them and adults know that their colleagues and leaders are supportive – this creates a culture and climate of trust and positive wellbeing. Leaders describe how one of their first priorities was learning every student's name and they discuss their approach to managing students with challenging behaviour as a consideration of whether a student needs 'hard love' or 'more love' – balancing very clear and consistent expectations and boundaries, alongside a culture of nurture and support sending a clear message that 'we care.' Learning Managers are highly skilled and experienced and enjoy strong, positive relationships with pupils and parents alike. Parents all have Learning Managers' email addresses and can also communicate via text which works very effectively.
Attendance and Behaviour
Attendance in school has significantly improved. In July 2019 attendance was 89% – up until the second lockdown of November 2020, it was 93.8%. Leaders have given high priority to improving attendance and this has been driven by the committed and experienced Attendance Lead. A number of initiatives have been implemented creating incentives for students to be in school every day, along with robust support and challenge for persistent absenteeism. Consequently, PA rates are now below national averages. Similarly, the quality of behaviour around the school has improved. Previously students were not wearing uniform and appeared to take little pride in their school. Now leaders believe students are proud to belong to The Laurel Academy. They promote the ethos of 'look smart, act smart' and this applies to staff too. Behaviour for learning around the school is good, as is behaviour in less structured periods – the environment is calm and purposeful. Rules apply to both staff and students, for example, no pushing in at the lunch queue and this promotes a sense of mutual respect, staff now report students showing real integrity with their behaviour. For example, picking up litter which isn't theirs without being asked, showing a sense of pride in their school. Consistent behaviour tracking and monitoring by SLT evidences a 10% decline in disruptive behaviour in classrooms from Autumn 2019 to Autumn 2020. Uniform is loaned or provided to any student who comes to school not wearing full uniform and also, every Year 7 student receives a free uniform on entry to the school.
Outcomes are on an Upward Trajectory
Due to circumstances in 2020, there is a lack of robust measurable outcomes data to evidence improvement. However, school leaders submitted teacher assessment from mock exams in Feb 2020 where improvement was clear. For example, in English 64% of pupils achieved Level 4+ which is a 16% increase on the previous year. Leaders are confident that outcomes are on an upward trajectory.
High Expectations Apply to Everybody
Senior Leaders along with Learning Managers, have a strong presence across the Academy. They are on duty at the start and end of every day, meeting and greeting students and interacting on an individual level as well as checking home learning is completed and monitoring uniform/punctuality. Similarly, SLT and Learning Managers are all on duty over lunch and break times and they carry out learning walks every day. The Principal explains that high expectations apply to staff too and it is an expectation that leaders do not spend time in offices during the school day. This high level of presence means that leaders closely monitor standards across the Academy and any issues are addressed swiftly – "tackling the small things so the big things don't happen".
An Absolute Transformation
Teaching staff are all expected to be on time for lessons and to follow the consistent policies and approaches set by the Trust and school. Policies and expectations of staff are really explicit which enables staff to carry out their roles highly effectively. Teaching staff outline how there has been an "absolute transformation" in the school, that Delta is 100% about putting the students' needs above all else and now teachers are given all the tools they need to do their job. Teachers also explain that there has been a teaching and learning focus on "doing the basics well" or as Delta call it, 'The Magic 8'. This includes linking to prior learning, explicit learning objectives, clear teacher modelling and student practice, collaborative learning structures, differentiation and effective feedback.
Accurately Assessing Learners' Needs
The experienced SENDCo and Inclusion Manager work closely with the VP for Deep Support to ensure the needs of all learners with SEND or those who are vulnerable are accurately assessed, understood and met by all staff. There are close working links with feeder primaries so students requiring additional support are identified prior to starting at the Academy – indeed, transition arrangements start as early as Year 5 for some students with EHCPs.
Every Teacher is a Teacher of SEND
The SENDCo ensures SEND is kept high profile across the school and promotes the ethos that every teacher is a teacher of SEND. Pen portraits of students with SEND are shared with all relevant staff, highlighting needs and effective support strategies and weekly CPD is given to teaching staff on relevant subjects such as MLD, Dyslexia, working memory, Autism, ADHD etc. The SENDCo works closely with the Academy Data Manager to closely track and RAG rate all pupils with SEND and SEND is always looked at explicitly by the Leadership Team in any data collections, then groups are altered or intervention is agreed. For example, £60k has just been allocated for 1-1 tuition to focus on catch up and teaching to gaps.
Additional Provision and Support
There is a wide range of additional provision and support available at The Laurel Academy. This includes:
• The Diamonds Group. This is a Year 7 group based on Nurture principles, for 19 pupils who were jointly identified with primaries and the link EP. The group follows a primary school model of teaching with a full-time consistent TA attached to the group and teaching is carried out by the SENDCo and teachers specifically identified as having strengths in working with SEND/vulnerable pupils. This offers bespoke provision for students with a range of additional needs and positive outcomes are already being observed by both staff and parents.
• The Bridge and PLC. Due to COVID-19 restrictions these usual additional provisions in school are being used differently at the present time. Usually, they offer a place for students with additional learning, behaviour or mental health needs across all year groups on a flexible basis, according to need and have significant impact. Currently they are being used with specific year groups.
• Therapeutic support. The Academy has a full-time member of the Inclusion Team, who is a qualified Art Therapist and is currently delivering 1-1 therapeutic intervention to identified students. The Academy is adopting the Thrive Approach which is gradually being introduced. In addition to this, the Academy also uses 'With me in mind' – a Tier 2 CAMHS intervention as part of a National Trailblazer Team in Mental Health, who come into school twice weekly offering a package of CBT for students and also offering training and development to staff in Mental Health support. In addition, support is being offered to Year 11s on exam anxiety.
• The Zone which is currently unavailable due to COVID-19 restrictions. In normal times it provides a safe space and calm environment for students at unstructured times. It is a chill-out zone with opportunities for sensory processing and self-regulations.
• School Nurses come into school every 2 weeks offering drop-in clinics in a range of relevant areas, for example, sexual health, smoking, body image, emotional needs.
• Small group and 1-1 interventions in a range of learning needs, for example, Toe by Toe phonics, specific reading/spelling/maths intervention.
• Individual support and resources, for example, access arrangements in class and sensory breaks.
• The Academy also links closely with the virtual school to ensure the highest quality provision and outcomes for LAC and has received very positive feedback about the quality of PEPs.
Ensuring Safeguarding
The experienced DSL ensures safeguarding is high on everyone's agenda and issues a 3 weekly spotlight document for staff which highlights parts of KCSIE. In addition, the DSL provides regular training sessions for whole staff on a range of issues such as, DV and impact on children, CCE & County Lines and CSE. Further training is also planned in forced marriage, FGM, up skirting and peer on peer abuse. The DSL attends network meetings with the Doncaster LA Safeguarding Lead four times a year to keep up to date with legislation and what is happening locally.
Relationships with Students and Families are Highly Valued
Individual circumstances are very much considered and relationships with both students and families are highly valued. During the last lockdown, every child in school was spoken to at least weekly and some students identified as vulnerable had daily contact along with food parcels, meal vouchers, and parent support for those families who needed it. The school is becoming increasingly trauma informed and has committed to an ongoing project with Paul Carlisle around Adverse Childhood Experiences. The DSL is already developing a system for sharing high student ACE scores with relevant staff to support their understanding of need.
Staff Wellbeing is Very Important
Staff wellbeing is also given high priority with numerous supportive measures previously and currently in place. These include subscription to a staff wellbeing, 24hr call service, personal calls from SLT and staff webinars during lockdown, treats such as chocolate and open door policies from SLT. Staff report that SLT really listen and are approachable, ensuring their needs are met in order to carry out their roles effectively.
Robust Challenge and Support
The Academy Advisory Board is well led by the experienced Chair of Governors who has an education background and also the Vice Chair who comes from a Business/Finance career. The AAB has developed expertise over the last two years and now provides robust challenge and support to Academy Leaders. In-depth reports are received by Governors, who scrutinise findings and prepare questions prior to AAB meetings to confirm what is written is accurate. Governors have a commitment to the Academy to visit regularly and have a presence. Currently the Chair is carrying out some work with some Year 9 students around aspiration. Governors have clearly defined roles such as Finance, Health & Safety, Inclusion, Progress, Attendance and Safeguarding and link with key staff members to monitor their areas of responsibility. Governors are very proud of all the Academy has achieved in recent years.
Students' Comments
I had the opportunity to meet with a group of students during the assessment who spoke honestly and positively about their school. Some of the comments made include:
"I love school, people are nice."
"If you have problems you get help, they adapt things for you, my Learning Manager really helps me, I need a wheelchair sometimes."
"If you do things well you get recognised. I just got the Principal's Award; I was shaking and I felt so proud."
"The food here is great."
"I experience lots of anxiety and mental health issues and I have just joined here from another school. I feel included already – it's like I'm meant to be here."
"If there is any bullying you can tell someone and they sort it out."
"The adults care about you."
"COVID-19 has helped me – I love being in a Year 10 bubble, I feel protected."
"Being on the school council has really brought my confidence up."
"Before COVID-19 I used to go to the zone – this helped me."
Plentiful Enrichment Opportunities
Enrichment opportunities for students are plentiful with a wide range of after school provision (although limited currently) including chess, science, art, photography, sports clubs and bake off. Currently some enrichment activities are being offered virtually, such as the Maths UK Maths Challenge.
A Virtual Theatre Performance
Similarly, the wide range of educational visits is not possible currently so, instead of a usual theatre trip, students have experienced a live streamed theatre performance in the class along with obligatory popcorn.
Students Supported Fundraising
Events are also limited currently but some still continue such as Remembrance Day, Black History Month, Children in Need and Anti-Bullying week were celebrated and students supported fundraising for the local hospital with a Christmas store. Usually, students visit the local care home to perform a Christmas concert, however, this year this wasn't possible, so the Academy recorded performances to be played to residents instead.
A Focus on Aspiration and Future Careers
Another real strength of the Academy is the focus on aspiration and future careers. Careers are discussed throughout the students' time at The Laurel Academy with high quality displays and events focussing on aspiration. In Year 11 the Principal personally meets with every student, to discuss their future plans and offers bespoke support to individuals.
The Ambition Programme
The Academy is very proud to have led on an innovative initiative known as the Ambition Programme. This stemmed from previous links the Principal had with the Made in Sheffield programme which was about getting students into industry. This package was part education, part industry for Year 10s and had a fantastic impact. The Ambition Programme is a bespoke package for students who are identified in Year 7. Students are invited to apply and up to 12 students are chosen to take part in the programme throughout Year 8 and 9. Each student is given an external business mentor, as well as a school-based mentor and the whole programme focuses on aspiration. There are university visits, opportunities to visit the business district of Leeds, meet with people in business and consider the sort of lifestyle available, visits to Amazon and opportunities to roleplay different careers at Sheffield College such as in a tv studio, dentistry, engineering in an aircraft carrier. Also, the programme shows the consequences of making negative choices, linking with the organisation 'Prison, me, no way' and meeting Doncaster magistrates. On successful completion of the programme students then become mentors of students in the following year's programme.
Significant and Rapid Improvement
Inclusion shines from the heart of this Academy. It is fundamentally clear that the adults within the school, at all levels, really care about the students, go above and beyond and are passionate about each and every child leaving the Academy having achieved their full potential to be the best they can be with the best opportunities ahead of them. The highly effective systems and structures which have been implemented since Delta took over the running of the Academy have led to significant and rapid improvement.
Find out more about the IQM Inclusive School Award
If your school is interested in obtaining the IQM Inclusive School Award or you wish to talk to a member of the IQM team please telephone:
028 7127 7857 (9.00 am to 5.00 pm)
or email: info@iqmaward.com for further details.
Want more information on the IQM Award? Click here to request your free IQM information pack