Sybourn Primary School in Waltham Forest achieves Centre of Excellence status.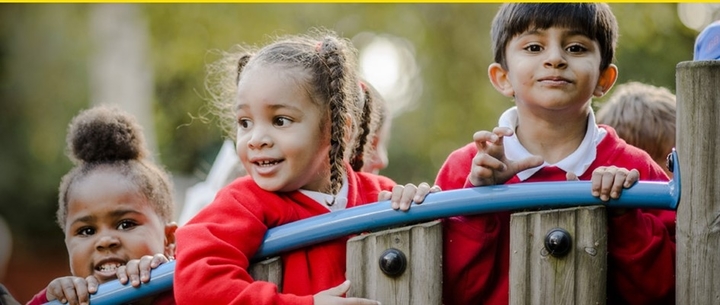 School Context
Sybourn Primary is a three-form entry primary school based in Walthamstow in East London, it operates as part of the Lion Academy Trust, which is made up of nine Primary schools, in London, Essex and Northants. The school is on two sites within walking distance from each other. Daycare and nursery provision are an established part of the EYFS provision and is housed on one site whilst Years 1 to 6 are housed in a separate building. There are over 600 pupils on roll and the population is a multi-ethnic, multi-lingual and multi-faith community. More than 50 languages are spoken within the school. Most pupils are from minority ethnic backgrounds, the largest group being Pakistani. The proportion of pupils who speak English as an additional language is over 80% with the languages spoken by most families after English are Urdu, Romanian and Arabic.
Pupil Premium
The proportion of pupils known to be eligible for the pupil premium is around 24% however, as in every school, there are a number of invisible families who don't receive this funding yet still need the support.
Ofsted
The proportion of pupils who have special educational needs is roughly in line with the national figures. The school was inspected in June 2019 under a section 8 inspection framework where the school was judged as continuing to be a 'Good' school.
Inclusive Practice is Integral
Inclusive practice was evidenced throughout my two day visit and is now integral to all school policy and practice. All pupils and their families are valued, Sybourn do everything they can to support their learning and their pastoral care. They invest a lot of resources into making inclusion happen.
A Strong Network of Schools
As part of the Lion Academy Trust they have benefitted from being part of a very supportive community that offers both support and challenge, providing a strong network of schools to collaborate with, they have made good use of the opportunities the Trust provides.
Much to be Proud Of
The school has much to be proud of, I saw many people and the school at work over my two days. I collected a great deal of information and data. However, I don't have space here to write about everything so please forgive me if I have left anything out.
Find out more about the IQM Inclusive School Award
If your school is interested in obtaining the IQM Inclusive School Award or you wish to talk to a member of the IQM team please telephone:
028 7127 7857 (9.00 am to 5.00 pm)
or email: info@iqmaward.com for further details.
Want more information on the IQM Award? Click here to request your free IQM information pack.