Sunnyside Academy, Middlesbrough has achieved the IQM Inclusive School Award.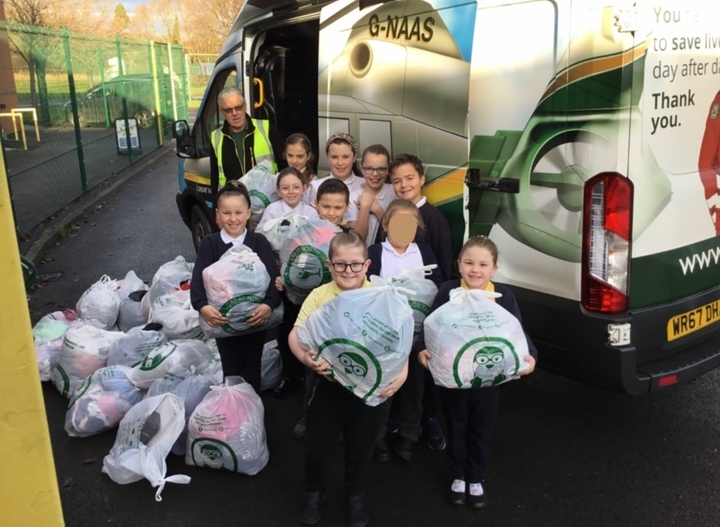 Context
The Sunnyside Academy is larger than the average-sized primary school with 336 pupils on roll. The school is situated in Middlesbrough, North East England. The school admit pupils between the ages of 3-11. Almost all pupils are of White British heritage. The school has specialist provision for pupils who are deaf or hearing impaired and for pupils who are sight impaired or severely sight impaired (Blind). This includes provision for those pupils in Early Years. There is also Higher Needs Base provision for 26 pupils with learning difficulties who usually join the school at the start of Year 3.
Very Inclusive School
Sunnyside Academy is a very inclusive school. One of the pupils with a hearing impairment said:
"I love this school, if I had gone to a different school, I wouldn't have been able to learn things. I wouldn't be so confident and have people around me who understand I am deaf."
Pupils can articulate the reasonable adjustments that are in place for them, such as a VI child having raised paper so that he can feel it when he is filling it in. Another boy with Asperger's spoke about how he is allowed to go back to his former teacher for orange juice when he feels the need to return to his old class.
Warm Welcome
The Meet and Greet for pupils who come to the school on local authority transport is very well managed. The pupils are warmly welcomed as they arrive in school, with base pupils given toast as a welcoming start to the day. The staff structure is also very inclusive with some specialist teaching assistants and mid-day assistants who are hearing impaired acting as role models to pupils with HI. The Headteacher is highly regarded by the parents. They say she is very approachable and will always do as much as she can for the pupils.
Highly Qualified
The teachers who lead the resource bases are highly qualified and well regarded in the community. The Higher Needs Base Lead is a SEND reviewer for the local authority. The VI lead is seconded to a local feeder secondary school and the HI base lead is a mentor for trainee teachers of the deaf from Leeds and Birmingham University.
Good Communication
Home/school links are good as the bus escorts pass on messages from home. A BSL sign of the week is clearly displayed around the school. In order to further promote the inclusion ethos, BSL has being introduced as a modern language, available for KS2 pupils.
Strong Sporting Ethos
The school has a strong sporting ethos and all pupils take part at a competitive level, whatever their level of ability. The staff spoke about VI tennis and VI horse-riding. The school also lead on an MSI sports event that is attended by pupils from North Yorkshire and the North East. A group of pupils who are blind or partially sighted take part in competitions linked to Middlesbrough football club.
Helping the community
In order to make sure that VI pupils do not become socially isolated, the school is part of a VI youth group which meets after school once a month. They have the opportunity to meet older pupils from the local secondary school which helps their transition.
Well-Resourced
Most of the VI pupils are in mainstream lessons where the reasonable adjustments are many and varied: writing slopes, braille books, yellow writing on black background on the interactive whiteboards. The school is very well-resourced to meet all needs. There is a therapy room, a sensory room where OTs run programmes, as well as a breakout space for pupils who need the extra support. It is also accessed by mainstream pupils. The school are also developing a mindfulness room. Adaptations continue in the corridors with carefully thought out displays, using objects of reference as markers for VI pupils to navigate around the school. Working walls are copied into braille books so that everyone has access to the information.
Outdoor and Indoor Options
Outdoor space is spacious with an option for pupils who prefer to stay inside a couple of days a week to attend the 'Cosy session,' an indoor space where pupils have access to a range of toys and games. 'Cosy club' is accessible for all pupils who want to stay in at lunchtime to do a different type of activity instead of being outside. Access is limited to three times a week so that they don't stop experiencing outdoor play activities.
Carefully Considered Communication
All VI, HI and Higher Needs Base pupils have a carefully considered one-page profile which describes their preferred learning style as well as their likes and dislikes.
Sense of Community
The singing assembly was inclusive, well-paced and made all the pupils laugh! Everyone sang the songs, attendance information was made into a fun game and points were given out for a child who was wearing his glasses and hearing aid! Pupils were giving out smiley faces to pupils who were paying attention well. The sense of community was very evident, and it was a truly joyful occasion.
Attendance is Given a High Profile
Attendance is given a high profile with the current percentage being displayed on each classroom door so that pupils are aware of the need to be in school as much as they can.
Topic Work
Pupils were off timetable, having a topic day linked to the Stone Age during the visit. One child said:
"Making clay pots helps me to learn."
Another group were in the dark working under the table to design their cave paintings, replicating the official conditions. Pupils said they enjoy topic work.
Polite and Caring Pupils
During the discussion with pupils, they were keen to get across their love of the school. They were polite, well behaved and caring towards each other and their individual Special Educational Needs.
Best Education Possible
Outside agencies say that the school is very collaborative and welcoming. Team work is a high priority and joint interventions work well to the benefit of the pupils. Parents are very supportive of the school and appreciate all the hard work that is done by staff to ensure that their pupils get the best education possible.
Find out more about the IQM Inclusive School Award
If your school is interested in obtaining the IQM Inclusive School Award or you wish to talk to a member of the IQM team please telephone:
028 7127 7857 (9.00 am to 5.00 pm)
or email: info@iqmaward.com for further details.
Want more information on the IQM Award? Click here to request your free IQM information pack.