St Thomas More Catholic Comprehensive School in Greenwich has achieved the Inclusive School Award.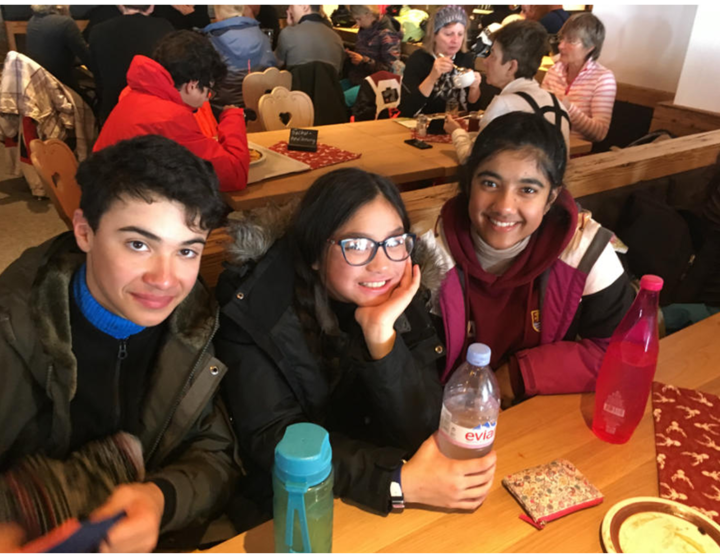 An Inclusive School
This report is very long and very detailed. It was difficult to write as I wanted to capture the views of the many people I spoke to during my visit. The Assistant Head (Inclusion) made sure I had access to a range of stakeholders across the school and that they were willing to tell me about their school. She carried out a very thorough audit of the school and she made sure she involved others in that audit. She is clearly someone who is very knowledgeable and has a very clear understanding of what an inclusive school should look and feel like. Furthermore, her commitment to inclusion is very powerful and she is already having a great impact on the school culture and is not afraid to question the status quo. It is particularly difficult to question the way things are in a very successful school that is St Thomas More. People do not always understand the need to change.
On its Inclusion Journey
St Thomas More is part way on its journey towards inclusion, it is not there yet but then at what stage can any school be said to be fully inclusive. They have agreed the vision and mission and the principles that they will use to guide them and the new Headteacher is leading the way. He is very determined but is also very pragmatic and knows the dangers of making too many changes too quickly. However, the need for change is obvious in many areas and action needs to be decided upon. Change is always difficult, and some members of staff and the community may be concerned. However, he and his team are drip feeding the vision, explaining the benefits of changes and encouraging the community to see the bigger picture. He has started this journey and made real progress despite the COVID-19 crisis, which has made normal methods of communication difficult.
Outward Facing and Open to Collaboration
The new Headteacher has ensured the school is outward facing and open to collaboration with other organisations and institutions. This is a positive move and can only benefit the school. He is approachable and wants to hear the views of students, staff and parents. He values their input and wants them to have ownership of what is happening in the school. In turn, he is respected by all who are in contact with him.
Find out more about the IQM Inclusive School Award
If your school is interested in obtaining the IQM Inclusive School Award or you wish to talk to a member of the IQM team please telephone:
028 7127 7857 (9.00 am to 5.00 pm)
or email: info@iqmaward.com for further details.
Want more information on the IQM Award? Click here to request your free IQM information pack