St Peter's C of E Primary School, Edgmond in Shropshire, achieves the Inclusive School Award with Flagship School status for the second time.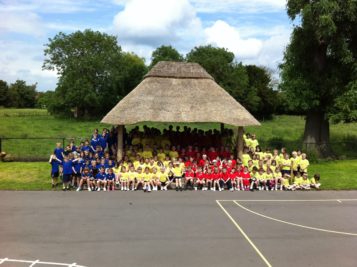 Context
St. Peter's Primary School is a smaller than average Christian school with distinct and deeply embedded Christian values with very close links to the local parish church. It is consistently oversubscribed, serving a largely rural area in Edgmond, Shropshire. As the Headteacher states:
'At St. Peter's we believe that education is an exciting and rewarding journey, for all. We aim to ensure that our children are given as many opportunities to achieve their true potential as possible.'
Everyone involved expects, and achieves, high standards both in the work that is produced and, in the behaviour, exhibited, with mutual respect, honour and integrity that is at the heart of this superbly inclusive school.
Passion to Support Pupils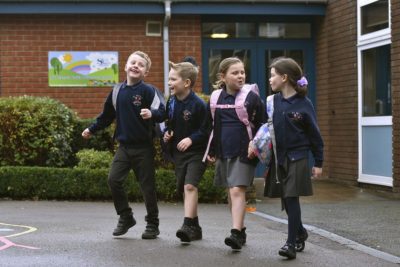 Staff led by the inspirational and aspirational Headteacher, and her senior team have an acute understanding of its context and a drive and a passion to support their pupils and their families with the highest aspirations for them all. Inclusion, care, nurture, and support are at the heart of everything that happens at the school and is naturally ingrained in every aspect of school life. It is a setting that prides itself on providing the best for everyone. It is, a vibrant, caring, and friendly place to attend as a pupil and as a member of staff, set within an outstanding learning environment. It is a thriving hub of educational and inclusive excellence where every member of staff is committed to the school and highly valued by the leadership team and each other. Strong relationships with families mean there is a high degree of trust and a very good understanding of how the school can best support pupils and their families. This has been extremely beneficial during the pandemic, as staff have continued to go the extra mile to ensure that learning has been tailored to the needs of pupils and well balanced so that families have had the minimum additional pressures. The overwhelming feeling from parents supported by evidence from this, and previous reviews is that the school is a supportive caring haven for their children, and they appreciate the commitment of all staff. The school`s actions to care for its pupils and its staff, in my judgement, continues to be superb.
The School and Its Inclusivity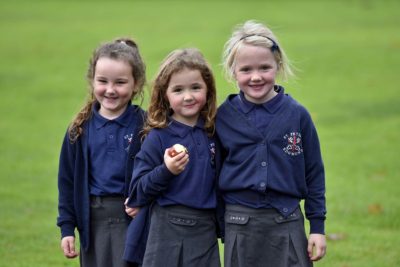 Discussions with key members of staff, parent and governors were extremely useful in confirming that the school continues to successfully address all 8 elements of the IQM award. During the online review numerous meetings and discussions were held with staff to discuss key aspects of the school and its inclusivity that was supported by documentary evidence to enhance and underpin discussions, that allowed a remote and extremely positive and highly inclusive picture of the school to be seen.
Moving on from Lockdown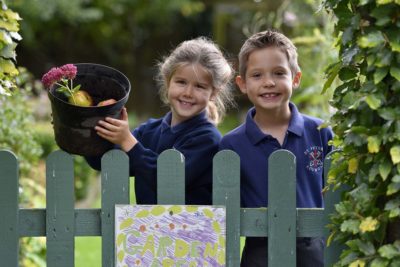 The initial meeting with the Headteacher looked at how the school has moved forward since the last online review in terms of inclusion, how they had successfully operated since the return to school in September 2020 and subsequent lockdown in January and how they had provided online learning opportunities as one would expect from such an inclusive setting. It was clear that staff have and continue to be determined to ensure pupils are supported, whatever it takes, and they continue to be very proud of the lengths they have gone to and will go to, to ensure the pupils in their care are making up for lost time. We were also able to talk about the superb support the governors have offered through weekly meetings; and how they have reinstated after school clubs recently and school visits and trips – with a Year 3 and 4 trip to Cadbury World, a reception visit to a local farm, Sports days with parents able to observe, a visit to Chester Zoo, and the upcoming Year 6 residential visit to Arthog Outdoor Centre in Wales. This will all follow Covid secure regulations but is a testament to the staff who are working hard to ensure pupils get the best education and experiences as possible. This is a fantastic achievement that says a lot about the calibre of staff at the school and their naturally superb inclusive nature. The staff should be lauded for their efforts in this regard.
A Holistic Approach to Learning
Further meetings were held with a variety of staff to look at aspects of their Flagship project for 2020-21, 'The Development of a Holistic Approach to Learning' and for 2021-22, 'Curriculum re-development'. Each meeting clearly demonstrated the passion and drive of the staff who see their roles in school not as a job but as a vocation with a drive to have a positive impact on the lives of their pupils and families and to ensure that they receive the best possible outcomes and care. Meeting focuses included: the implementation of Calm Brain where the discussion focused on the impact the use of Calm Brain had on the children during such a disruptive time and how they had used different suites of movements with the programme to support the different needs of the children, with every class having a suite of movements appropriate to them. They will look to continue to evolve the programme fully from September and will begin to formally assess the programme again from September.
Developments in Outdoor Learning
We were also able to discuss the developments in outdoor learning since the last review where so much has happened, detailed in the Flagship project review above and were able to discuss the plans going forward and how outdoor learning will be an integral part of the new curriculum being developed. The discussion about SEN centred on how the school and staff had supported pupils with additional needs over the last year including the use of reading Pens and Sound Buttons for pupils who needed them. They discussed the way that the SENCo and shadow SENCo had worked together and the plans for the future including the shadow SENCO taking over the role full time from September while participating in the SENCO training programme. It was clear from the conversation with both staff that pupils at the school are kind, thoughtful and accepting of difference and that there are no outsiders, everyone is included, and no-one is left behind. The meeting with the Headteacher and Mental Health and Wellbeing Lead looked specifically at catch-up and interventions and mental health and wellbeing. This included a discussion about their involvement and work with The National Tutor Programme that has been extremely successful and how the MHWB lead had put plans in place to support not only children but staff that will continue to develop and evolve over the next twelve months. This is a very comprehensive and well thought out programme of events and support that is excellent.
The School's Superbly Inclusive Way
There was an extremely interesting and wide-ranging discussion with the Chair of Governors and a governor who also have children at the school to look at parent and governor perspectives that was extremely illuminating and demonstrated the close working partnership that the governors have with the school and enable them to be supportive but act as a critical friend too. As parents they were extremely supportive of the superbly inclusive way in which the staff of the school at all levels work, tireless with and for their children and themselves as parents to provide an outstanding educational experience. As with the previous reviews they are clearly well informed of their children's progress and what they can do to support the school and their child's development. There continues to be a close partnership that is at the centre of the school's ethos and continues to be a real strength of the school, where parents and governors are actively involved in shaping and developing the vision of the school and communication is extremely effective through a variety of different means including social media. The staff, governors and parents should be applauded for this superb partnership working.
Proud and Passionate Staff
It was a privilege to be involved in meeting such passionate, dedicated, and enthusiastic staff, who are fully supported to achieve success and deliver outstanding support and teaching in a superbly inclusive school. There is a real pride, and the passion exhibited by the staff is demonstrated by the way that they engage and work with each other, pupils, and families to more than meet the need, providing superb levels of advice and support. Superb teamwork is key to their success and is in line with their Christian values. The school and its community should be justifiably proud of their success in this respect, where no-one is left out or behind and where everyone is included.
Find out more about the IQM Inclusive School Award
If your school is interested in obtaining the IQM Inclusive School Award or you wish to talk to a member of the IQM team, please telephone:
028 7127 7857 (9.00 am to 5.00 pm)
or email: info@iqmaward.com for further details.
Want more information on the IQM Award? Click here to request your free IQM information pack