St Patrick's Catholic Primary School in Liverpool has achieved the Inclusive School Award.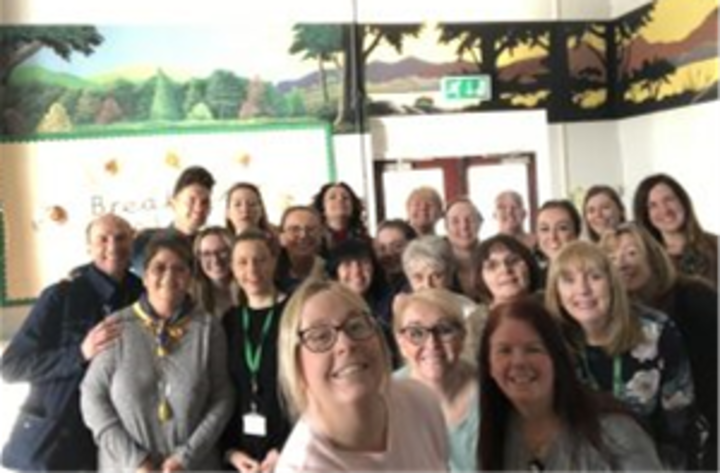 A Real Commitment to Inclusion
It is true that good (great) things come in small packages. St Patricks Catholic Primary School is a small but perfectly formed school that is leading the way in terms of inclusive policy and practice. Everyone I spoke to demonstrates their full commitment to the school and the children as well as to families and the community. There is a real commitment to inclusion and it permeates every aspect of the school.
High Expectations for All
The Headteacher is a very determined leader who acknowledges the fact that 'love is her leadership style'. She talks about the school as being an extended family and makes it clear that children come first. Not only is the pastoral care of pupils exceptional but the school has high expectations in terms of outputs and in terms of behaviour. The Headteacher has high expectations of staff and pupils and they don't let her down. She leads by example and is well supported by her Deputy and Leadership Team. However, a distributed leadership model throughout the school means that staff have a clear direction and have high aspirations for the pupils. They know their families and their community very well and do what they can to help pupils mitigate and overcome the many barriers to their learning and wellbeing. The leadership of the Head and SLT is very effective and reaches the hearts and minds of staff, pupils and families.
A Broad and Balanced Curriculum
The Headteacher said that she wants what middle class children have for her children and the curriculum is designed to help them develop their Cultural Capital and their confidence and self-esteem. She ensures that every child learns a musical instrument and that they have a broad and balanced curriculum with an emphasis on the Arts and sport. Children are expected to work hard and try their best. In return children are loved and cherished and feel safe and secure in the school.
Collaborative and Collegial Approach
Teachers and support staff are highly skilled and are well trained and supported. There is a collaborative and collegial approach and adults support each other in their role of supporting the children. They are creative in their roles, what they are doing and if they can't do it the way they used to do, they work together to find a way of doing it. There is a real can-do attitude that transfers to the pupils. The curriculum has been developed to make it relevant for their pupils.
Spotting and Developing Talent
Teachers are confident in their roles and confident in asking for help if they need it. They said they are trusted to carry out their roles and that things are 'done with" not 'done to'. Their wellbeing is carefully considered by the Leadership Team and measures are in place to help them manage their workload. The school is very good at spotting and developing talent in staff and they thrive as result. Staff turnover is very low as a result.
Removing Barriers to Learning
Children with special educational needs are identified and every effort is made to remove barriers to learning. Support and interventions are carefully targeted and teachers and TAs are trained and supported to meet the needs of the children in the classroom. Staff go above and beyond the realms of their job description to meet the needs of the children and families in the school. They do what needs to be done without question.
Very Appreciative Parents
Parents are very appreciative of everything the school does for them; they feel very lucky that their children have secured a place in this very special school. They know their children are loved and they know they are well taught. They know their children are happy and love coming to school. They also know that if they as parents need support, they just have to ask the school and they will do what they can to help.
Find out more about the IQM Inclusive School Award
If your school is interested in obtaining the IQM Inclusive School Award or you wish to talk to a member of the IQM team please telephone:
028 7127 7857 (9.00 am to 5.00 pm)
or email: info@iqmaward.com for further details.
Want more information on the IQM Award? Click here to request your free IQM information pack