St Michael's Roman Catholic Primary School, Chatham in Kent, achieves the Inclusive School Award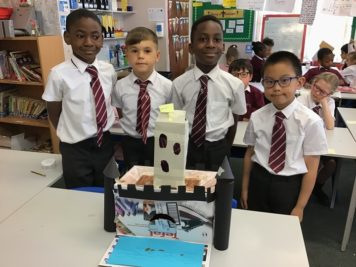 Context
St Michael's Catholic Primary School and Nursery is a two-form entry primary school. The school is located near the centre of Chatham in a deprived and disadvantaged urban ward. There are currently 454 children on roll. The percentage of Pupil Premium children is 22.89% and 37% of children have English as an Additional Language. The main special educational need of the school is Speech, Language and Communication, in line with national and local identification.
Hard Work Reaps Rewards
The Leaders of St Michael's Primary and Nursery School are committed to constantly driving the school forward, to ensure positive outcomes for all pupils. This was evident from the discussion with the Head, Deputy Head and Lead Teacher for Inclusion. They discussed the children's socio-economic backgrounds and the baseline that they were starting with, clearly demonstrating the determination and high expectations they have of themselves. Their high attainment is an inspiration for others to continually improve to produce excellent outcomes for the children within an inclusive culture. Children's achievement is critically important to St Michael's in opening opportunities for life skills. They have managed, through their hard work, to balance progress and achievement with a love of learning in an inclusive culture.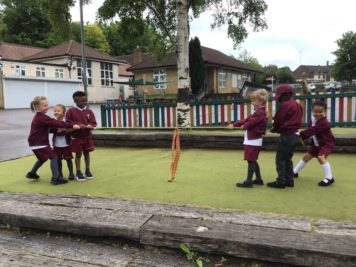 Clearly Defined Expectations
The Headteacher is obviously an experienced leader and uses her skills to maintain an inclusive framework and ethos to support the children to reach a high academic achievement. Clear structures and processes that are in place, meaning that all staff have clear direction and understand the expectations of them. There is a collaborative feel with everyone contributing to the vision and strategic direction of the school. Leaders are clear about the vision and next steps for the school. They have excellent reflective skills in their leadership, wanting the best outcomes for all children, whatever their individual need. The school's CIRCLE values, standing for Care, Independence, Resilience, Church, Learning and Enjoyment are held by all staff.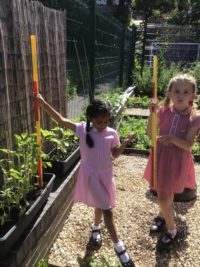 Learning During Lockdown
The school has invested heavily in ICT. Every single family had access to an iPad and were taught how to access and use the technology. ICT was used to teach throughout both lockdowns. During the lockdowns the school used ICT to present 80% online lessons. They used YouTube for online learning. The children were engaged in learning even though they weren't in school. COVID lockdowns were an inspirational and creative time. All St Michael's children had the ICT support they needed to view learning, work with their teacher and for all families to feel supported and every child to have the best possible chance at success while learning from home. Connecting staff with children and their families meant that they are an integral part of their child's learning journey. They were able to build classroom communities even during the lockdowns. The school has put in safety measures for their children by setting up an online search engine for the children to use. Kiddle.co is a web search engine and online encyclopedia emphasising safety for children. The children are taught about age-appropriate websites and taught about digital footprint. It is impressive that during the COVID climate Senior Leadership and all staff were continuing to lead the school in such a positive way and had put in place measures to ensure that there was accessible support and that the learning of the children remained a high priority. The collegiate approaches used by Senior Leaders in planning and review, demonstrate value and respect for their colleagues. Even during COVID-19 lockdown, ongoing and proactive communication with all families ensured that children understood how much the staff valued and missed teaching them in person. Since coming back to school after lockdown the school has made the most of their outdoor spaces. The children learning outdoors were able to develop their creativity, problem-solving, independence and confidence within an exciting environment.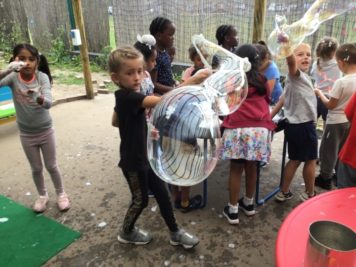 Creative and Imaginative Initiatives to Support EAL
The EAL provision at St Michael's is brought to life by the online resources which the parents' support. I saw an example of a child who presented Ready Steady Cook in English and Italian. He was making a lasagne. Online, the staff read stories, for example, Puss in Boots, in Russian. Story time was read each week in lockdown by teaching staff. Staff train other schools and share their good practice.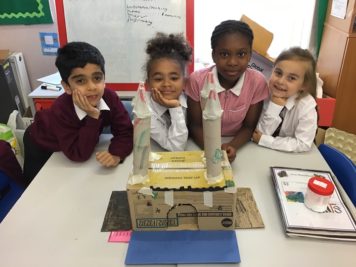 Keeping Lessons Relevant
The school has thought of all children. For example, in the Art Curriculum, the artists are mapped to the ethnicity of the children they have, so artists from all cultures are celebrated: Frida Khola and Jacob Lawerence (African ethnicity), Henry Moore and Anna Noel (English/Welsh) and Georgia Moranida (Italian). They encourage a rich curriculum for all through trips to art galleries, West End shows and the pantomime.
Diversity Creates Positivity
The success of the Pastoral Team brings diversity and inclusion to the forefront. It supports the development of all children. Skills of empathy and understanding are taught and developed. Acceptance that diversity creates positivity, and is to be celebrated, in an environment where everyone can support and nurture each other is shared by all.
Find out more about the IQM Inclusive School Award
If your school is interested in obtaining the IQM Inclusive School Award or you wish to talk to a member of the IQM team please telephone:
028 7127 7857 (9.00 am to 5.00 pm)

or email: info@iqmaward.com for further details.
Want more information on the IQM Award? Click here to request your free IQM information pack