St Jude's CE Primary School in Lambeth has achieved the Inclusive School Award.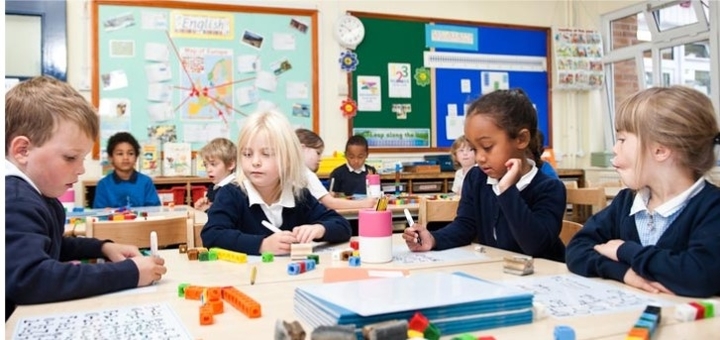 School Context
St Jude's is a one form entry Church of England primary school in the Herne Hill area of London. The school has two hundred children on roll, with pupils from a diverse range of ethnic backgrounds including African, Caribbean and White British. 15% of pupils have English as an additional language. The number of pupils with SEN is in line with the national average and 14% of pupils are entitled to Pupil Premium. Christian values, including kindness and tolerance, are central to the ethos of the school.
Background
The Headteacher has been in post for approximately four years and the SENCo, who works two days per week, joined just over a year ago. The school have used the IQM process as a means of auditing their current inclusive practice, and to identify further areas for development. St. Jude's is part of a cluster of ten schools, the Windmill Cluster, and the hope is that the IQM process will help them further develop strong inclusive practice alongside colleagues in other schools.
An Ethos of Inclusion
There are a number of key features which stand out within the school. There is a strong ethos of inclusion which is underpinned by the school's Christian values, with an emphasis on mutual respect and tolerance. The extent of the care that the staff have for their pupils is palpable; the children are happy and settled, and all children are thoughtfully and actively included in school life. A visiting professional described the "love and care for the children" that the staff demonstrate. There is a shared understanding amongst the staff that "everyone needs help at some point" and a willingness to adapt in order to accommodate different needs. One member of staff described the school's approach as "very much a team effort".
High Quality Support
The flexibility and responsiveness to individual need is impressive, especially for pupils with the most complex needs. Careful thought is given to appropriate provision, suitable adjustments and social inclusion, and pupils and parents are actively involved in this process. The school has access to high quality support from external professionals, and advice is carefully disseminated and incorporated into classroom practice. Any difficulties or issues are swiftly addressed, and the progress of pupils is carefully monitored. Attention is given to social and emotional development as well as to academic progress.
Extra-Curricular Activities
There are many opportunities for children beyond the classroom. The school offers a wide selection of extra-curricular activities and subsidised club places and trips are available for pupils entitled to Pupil Premium. An external company offers breakfast club and after-school club, and the school participates in a range of sporting, musical and community events in the local area. Pupils are actively involved in many aspects of school life, ranging from school council to play leaders.
Strong Relationships with Families
The school has strong relationships with families, going above and beyond to establish and foster these in order to better support individual children. Staff take the trouble to find out about children before they start in the school, and additional resources are used to support children with additional needs, such as those new to English. Parents of children with SEN are closely involved and feel confident that the school will do its best to support their children.
Well Informed Governors
Governors are well informed and play an active role in the life of the school; they strongly support the inclusive ethos of the school.
Find out more about the IQM Inclusive School Award
If your school is interested in obtaining the IQM Inclusive School Award or you wish to talk to a member of the IQM team please telephone:
028 7127 7857 (9.00 am to 5.00 pm)
or email: info@inclusionmark.co.uk for further details.
Want more information on the IQM Award? Click here to request your free IQM information pack.