St James Hatcham CE Primary School in Lewisham achieves the Inclusive School Award for the second time.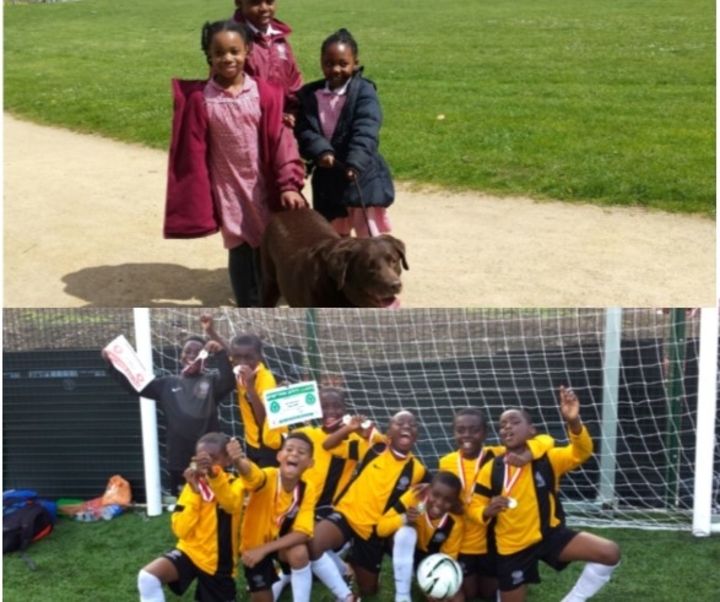 Passionate about Meeting Pupils' Needs
The school is very inclusive with staff being passionate about ensuring that all pupils' needs are met. Parents and pupils are very complimentary about the school and value everything that staff do for them.
Promoting School Values
Porridge is served as a free breakfast for all children each morning to ensure that nobody is hungry, and everyone is ready to learn. Ten specific children access sensory circuits before school. A child was able to say that this helps him get ready for learning. The children say that they are happy to come to school as they have kind teachers. The displays around the school continue to be of a very high standard with work that is inspiring and stimulating for the children and helps foster their love for reading. The school values are promoted throughout the school and understood by all the children.
Caring Pupil Attitudes
It was a pleasure to have a nutritious lunch with 7 pupils who have a range of SEN. Everyone was able to say something that they liked about their school. Particular favourites were football and the cricket tournament that some people had attended, they spoke about Legotherapy, 'Read Write Inc' and that RWI helps them to be able to read better. Pupils remind each other how to behave when there is a visitor and they were impressive with their caring attitudes to each other.
Governors Provide Challenge
The Governors are a strong team with experienced members who act as critical friends and are not afraid to ask challenging questions around Inclusion. The link Governor for inclusion has a lot of experience of SEN and supports the school very well. There are 3 parents who are on the Governing Body, so they are a good representation of the local population. One of the Foundation Governors works at the school and is articulate about the school's strengths in Inclusion and the care that they show to all of the pupils. The Legotherapy intervention was led by a skilled practitioner who knows the children's varying needs very well. The session was calm and purposeful, the 4 pupils taking part enjoyed the task and were focused on their individual roles of builder, architect, supplier and surveyor. The sharing of rules at the beginning make expectations explicit and the reviewing of the job descriptions meant that the boys were very clear about what was expected of them.
Well-Paced Activities
The Speech Link session was motivating to the pupils as the teaching assistant provided a range of well-paced activities, supported by symbols, clear instructions and multi-sensory tasks. The children responded well to praise.
Mental Health is a Priority
The school sees their work around supporting mental health needs as a school priority. The learning mentor, with a social work background, runs drawing and talking interventions and 1:1 sessions for some children. All parents get the support they need as well. Each week, assemblies on mental health take place in individual classrooms.
Continuing Professional Development
The Inclusion Lead has attended a course on attachment theory. This was disseminated to all staff and was very well-received with staff putting the theory into practice. Senior Leaders have attended the SCERTS training with will be introduced for those children who will benefit from it in September. The Anna Freud outreach project will also be launched in September for 8 identified families.
Effective Support Network
The school is quicker at identifying needs now than previously. The Inclusion Lead has developed a strong community for parents. They have become a very effective support network for each other, using a WhatsApp group and meeting up out of school. A summer barbecue is being organised for the end of term exclusively for families of children with SEND and new entrants to the school in September.
Find out more about the IQM Inclusive School Award
If your school is interested in obtaining the IQM Inclusive School Award or you wish to talk to a member of the IQM team please telephone:
028 7127 7857 (9.00 am to 5.00 pm)
or email: info@iqmaward.com for further details.
Want more information on the IQM Award? Click here to request your free IQM information pack.