St German's Academy, Norfolk, has achieved the Inclusive School Award.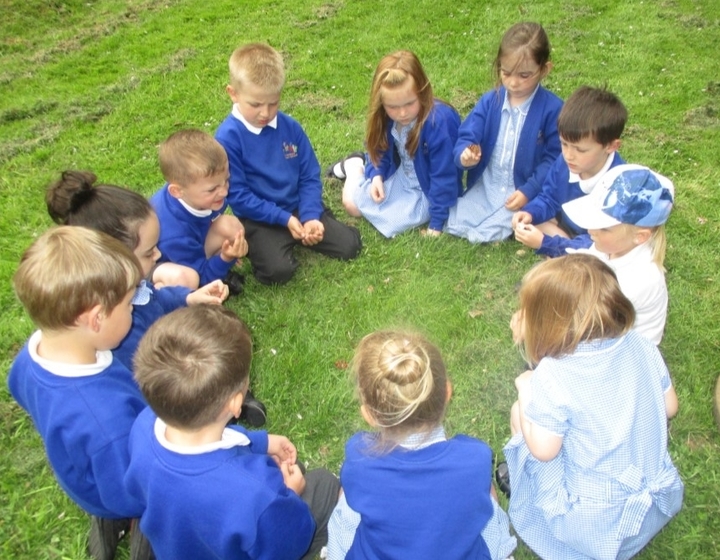 Background
In November 2014 Magdalen Village School, St German's Primary School and Wimbotsham and Stow Community Primary School federated to become The Bridges Federation. Then from 1st March 2018, they became part of the KWEST Multi Academy Trust. The three small, rural primary schools; St German's Academy, Magdalen Academy and Wimbotsham and Stow Academy, are situated within nine miles of each other in West Norfolk. The schools are still referred to as the Bridges School and wish to retain this identity as well as being part of the KWEST Trust. As the two Heads of School operate across the three schools, this is an easy distinction from the other schools in the Trust.
Inclusion Practice at its Heart
The Academy Trust has inclusion practice at its heart with Inclusion being one of the core values, of which there are 5. The other core values being, Capacity, Community, Independence and Excellence. Each school has its own unique identity. As part of the KWEST Multi Academy Trust, which consists of 7 schools, they operate together with one Local Improvement Team (Governing Body) and Leadership Team.
Context
The Heads of School at St German's, Wimbotsham and Stow and Magdalen work across all three schools, as does the SENDCO and PSA, with Susannah Hayes, one of the Heads, being the contact for St German's. St German's is a small rural primary school near King's Lynn. The main cohort of the school is white British with a below average number of EAL pupils. There are currently 97 children on roll plus 9 pre-school children from September 2019. To accommodate this there is building work taking place to develop the play area for EYFS and pre-school, this includes a musical trail. 15% of the pupils at St German's are eligible for Pupil Premium. Latest figures show that the school sits quite centrally within the deprivation factor.
Significant Building Development
St German's is also looking at a Well-Being Award which will make a good link in with the Inclusion Quality Mark. The school was originally a Victorian Building and although this is how it still appears from the front of the school, there has been significant building development over 7 years and the new building links seamlessly inside with the old building. Displays around the school have been upgraded with the use of hessian on many display boards to further improve public spaces. All schools in the Trust were given a lump sum to develop their outside learning curriculum. This has been wisely spent at St German's to include a nature area which includes climbing opportunities, a fire pit, newly planted trees and a covered seating area. I initially met with both Headteachers, Suzannah Hayes and Louise Arrowsmith and the SENDCO/IQM coordinator, Amy Hammond, for an overview of the school.
Positive Attitudes to Learning
The Curriculum Enhancement folder shows evidence of activities and events that have taken place throughout the previous year and the start of this academic year. Bridges and KWEST values are celebrated though special assemblies, displays and activities as well as running through the core of the school in everyday work and behaviour. All staff are trained in Step On but the more intensive level of Step Up is not needed because of the school's use of pastoral support programmes, positive attitudes to learning and linked consequence/ rewards charts. On my Learning Walk there was evidence of pupils happily engaging with both adults and one another in a friendly and productive way.
Behaviour Initiatives
A new initiative involved Year 6 pupils reviewing their learning in the run-up to SATs by meeting with the Headteacher to discuss their progress and how to achieve their best. All classes have a zone board with children moving up and down the board when they have shown exceptional learning behaviours and down when they have not. Praise and stickers are also used, and parents are immediately notified of positive and negative behaviour.
Differentiated Curriculum
The Rainbow Continuum is used to ensure that the curriculum is differentiated and matched to pupil needs. These shared assessment processes ensure that moderation can easily take place across the Trust. I interviewed a teacher from the Years 5 and 6 class and a teacher from Early Years. Tapestry is used for EYFS; this gives instant access to parents and creates individual learning journeys. PIXL is mainly used for KS2 pupils and KS1 also have access to this.
Progress is Regularly Monitored
All schools across the Trust use BROMCOM as their management system and PIXL which involves termly testing to track progress. There is subsequent question level analysis to enable teachers to track progress and target specific individuals or groups of pupils with specific needs, this includes PIXL therapies. Tapestry Learning Logs are used with younger children, EYFS and Year 1. Tapestry is an online learning document. Children's progress is therefore monitored through a range of assessments and class teachers use this information to plan future learning.
Fantastic Transition Process
I interviewed several parents who were unanimous in saying how fantastic the transition process was, including home visits prior to their children starting school. They love the buddy system where older children look after the younger ones. They particularly liked the fact that all staff are outside at the beginning and end of the day and parents can approach them to deal with matters instantly. Teachers can speak to the parents about any issues that may have happened during the day. Parents stated that because small concerns are addressed immediately, they never have to turn into complaints. There was also lots of praise for the after-school clubs, breakfast club and evening events such as 'Film Night'.
Happy Parents
One parent commented on how well the EHCP for her child had been put together, an outside advisor involved in the EHCP had commended the school on this.
Pupils Enthusiastic about the Clubs
I then interviewed a group of children who were enthusiastic about the clubs, the breakfast club in particular. As well as the School Council the school also has a Green Team, who help look after the school environment and around the village. They also like the development of the new nature area and the opportunity for residential visits that the school offers.
Happy Support Staff
The two members of support staff I interviewed were very enthusiastic about the school. One has already expressed a wish to train as a teacher. She told me:
"I think I have found my place here."
They are invited to training where time allows. They are both trained to deliver the Shine Programme.
Event Organisation
The Friends of the School (FOS) meet every half term, led by one of the teaching staff and organise events such as a Christmas and a Summer Fayre, and Film Nights. There is a close connection with the local church. Some leaders are bought in to run activities and some parents also help.
School Pride
It was a pleasure to visit the school and meet with the Headteachers and other members of the school community. This included visiting members of KWEST after the school visit at the King's Lynn Innovation Centre in Norwich. There is obvious enjoyment shown by the pupils in their work, they are all very proud of their school. The staff were enthusiastic and feel involved in the day to day development of this school. Some leaders work in the 2 other Bridge Schools during the week, so what could be a disruptive set up actually runs quite smoothly, from what I have observed at St German's.
Find out more about the IQM Inclusive School Award
If your school is interested in obtaining the IQM Inclusive School Award or you wish to talk to a member of the IQM team please telephone:
028 7127 7857 (9.00 am to 5.00 pm)
or email: info@iqmaward.com for further details.
Want more information on the IQM Award? Click here to request your free IQM information pack.