Springwood Primary School in Cardiff has become an IQM Centre of Excellence.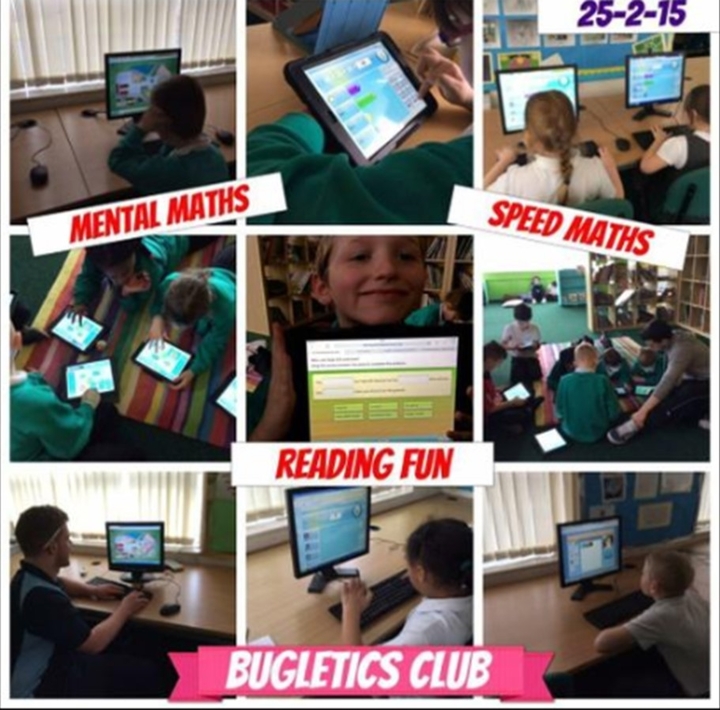 Inclusivity at its Heart
This lively, happy school has Inclusivity at its very heart. Everyone shares it and everyone appreciates it, from the parents who are getting involved in greater numbers every year, to the children who look after each other with care and skill, to the staff members who parents say give "over and above" and to the very top: a Headteacher whose principles are that every child deserves to be the best that they can be, supported by a quite outstanding Governing Body. As one new parent put it,
"The ethos here is to be happy, achieve, succeed and be more rounded… this all shines through at school concerts!"
Springwood's plays are generally considered by parents to be "brilliant!"
Specialist Resource Bases
The school's two Specialist Resource bases, run by the local authority but very much integrated into the school, cater for autistic children and those with social and emotional needs. These children come from all over Cardiff, but while they are at Springwood they are very much part of the school and their presence is one reason why Springwood children are particularly caring and considerate: "The bases bring so much to the school", says the Inclusion Manager. A teacher commented,
"I could never work in a school without a base: the whole school is a Wellbeing Class!"
Staff at Springwood run outreach services to other schools to advise, support and mentor, and to support the reintegration of children from the Wellbeing base back to their mainstream schools. ASC children tend to stay at Springwood until Year 6.
A Nurturing Ethos
The school staff team includes no fewer than four trained SENCOs.
"Our philosophy is about being joined-up and knowing the children and their families" said a senior leader.
Additional Learning Needs are very well organised for mainstream pupils at Springwood. As the attractive little ALN brochure for parents puts it,
"All children are valued, respected and welcomed to our school, whatever their additional educational needs may be. We support children's learning and aim to ensure they are fully included in all school activities."
This nurturing ethos was very clear throughout the IQM assessment visit.
Changing Culture
Governors speak with pride of the changing culture of the school and its gathering momentum. They are excited about their role in shaping the school's future, saying, for example,
"We are developing the school's cultural capital – our children need this."
Governors at Springwood form a very impressive team. They are knowledgeable about education, up-to-date about new legislation and highly capable in managing the budget. They know the school and its neighbourhood very well and they are deeply committed to its ethos and conscientious in their monitoring of, and support for, the staff.
A Cosy and Welcoming Sanctuary
How many schools have a staffroom which teachers say is "fun" to be in? It is a cosy and welcoming sanctuary. The Headteacher at Springwood believes that staff wellbeing is very important. There is "proper coffee" and yoga sessions are provided for staff. Teachers say,
"We can go to the Headteacher if we're not coping and we know she will give us release time if we need it."
They say annual reviews set high standards but are also highly supportive. The SLT say they look after the Headteacher, too.
Extra-Curricular Summer Activities
In this area, the long summer holidays can seem a burden for families, and the school understands this and organises outings, play, breakfast and external support from Cardiff University for the first three weeks, from 9 a.m. to 3 p.m. This is much appreciated by parents and carers, who say they find private wraparound care very expensive.
Successful and Caring
Springwood is a self-evaluating, successful, caring and very well run school with the wellbeing of its pupils as first priority and their other achievements following from this. "Be happy, achieve and succeed", the school's motto, genuinely sums up not only what the school wishes for its pupils but what it works unfailingly and tirelessly to ensure.
Find out more about the IQM Inclusive School Award
If your school is interested in obtaining the IQM Inclusive School Award or you wish to talk to a member of the IQM team please telephone:
028 7127 7857 (9.00 am to 5.00 pm)
or email: info@inclusionmark.co.uk for further details.
Want more information on the IQM Award? Click here to request your free IQM information pack.