Southwold Primary School, Hackney in London, part of the Viridis Federation of Schools, has achieved Flagship School status for the second time.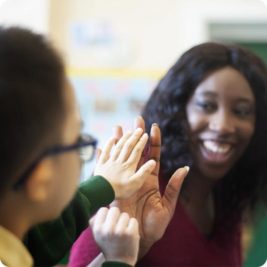 Context
Southwold Primary School continues to be an inclusive, reflective, and forward-thinking school that puts children at the heart of everything. Staff are clearly very happy, feel valued and respected at Southwold. Although this has been a difficult year, staff have worked extremely hard and have shown themselves to be flexible; adapting to whatever the pandemic has thrown their way. They have been responsive to need yet at the same time remaining true to what has always been important for staff, parents, their children, and the community. They are to be commended.
Supporting Pupils and Parents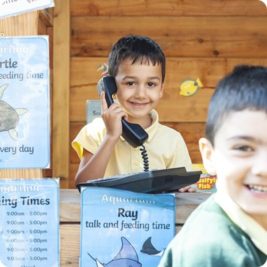 Since the last IQM assessment there has been a significant increase in the range of therapeutic support available for children and families. The Unlocking Potential (UP) Team Manager described the wonderful work carried out within the school, as well as next steps to develop this further. Now different therapists come in throughout the week and the children benefit from specialist programmes such as Talk Time and Speak Up self-referral service. Feedback so far has been very positive.
Supporting Teachers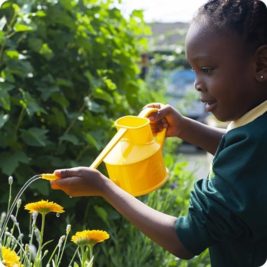 Staff Wellbeing is an integral part of the Southwold whole school approach to mental health and wellbeing. The policy outlines this commitment to staff and offers to ensure that staff are not over-burdened and have sufficient time to carry out tasks effectively.
Pupils Praise for School
Children are keen to talk about what they love about their school and to celebrate their learning.
'PSHE is my favourite topic! It helps me to learn about things in life.'

'I like the displays; they help me with learning key vocabulary and to be independent. You can check your reasoning. It helps me go back and look.'

'My teachers put my work on the displays, and it makes me proud'.
When asked about their experiences learning at home, the children spoke positively about the way their teachers supported them.
'I learnt online. My teacher read me stories so I would not be bored, and we had websites to help with our work. We could message our teachers for help, and they would call us to see how we were doing at home. We kept our friends. It feels nice having teachers there for you.'
Sprinkle of Southwold
The EYFS Instagram 'Sprinkle of Southwold' has been a great addition to communication with parents during these challenging times. Parents were still able to view the provision in school virtually with the addition of apps such as Instagram. Parents scan the QR code to follow their new Instagram page to view their indoor and outdoor provision, and all the learning opportunities available to their children daily. Parents can then see how the EYFS deliver the curriculum with amazing table top activities, which cannot fail to entice and motivate children to participate and hook them into the learning. Examples seen in the presentation showed how key vocabulary for each area was displayed; examples of expected outcomes were there to see, and engagement was promoted using table top cards and talking pegs.
Inspiration Stations
The environment continues to showcase the children's work and achievements as a celebration of positivity. The virtual tour of this year's displays included consistent use of colour within purposeful displays across the school. Of note are the Reading Corners and Inspiration Stations. These Inspiration Stations inspire and support reluctant writers and are theme related. Lovely ones seen through the virtual tour included topics of the natural world, including animal topics and the rainforest.
One display created by the Science Team, showed progression in their subject through depicting an aspect of study in each year group with key content and skill development made very clear for all to see. Other subject areas have done the same.
Pupil Voice Heard
Pupils continue to be involved in all aspects of the school. The School Council continued throughout the pandemic virtually and just recently a pupil voice fayre was held. This was led by pupil groups. One example being how the Eco Team had plants on their stand and invited children to identify what the plants were. Discussion was lively and they were able to recruit more members for their team. The pupil voice fayre invited children to 'have a voice and share views on all aspects of school life….and to empower you so that you can play an active role in the school's decision making'.
There continues to be a wide variety of opportunities for pupils to choose to join such as subject ambassadors for art, language, sports, times tables, digital leaders and many more. These groups are inclusive and accessible; staff have thought very carefully about celebrating the interests and talents of all children.
Find out more about the IQM Inclusive School Award
If your school is interested in obtaining the IQM Inclusive School Award or you wish to talk to a member of the IQM team please telephone:
028 7127 7857 (9.00 am to 5.00 pm)
or email: info@iqmaward.com for further details.
Want more information on the IQM Award? Click here to request your free IQM information pack