South Bank Primary School in Middlesbrough achieves Centre of Excellence status.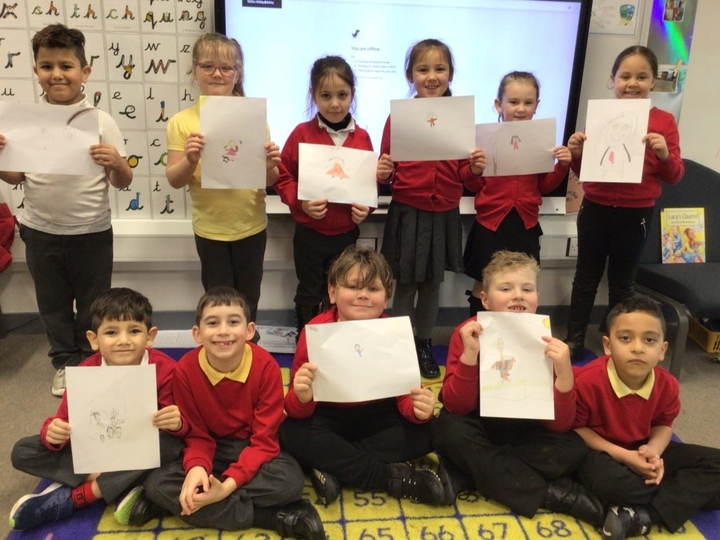 Context
South Bank Primary School has 286 pupils on its roll including nursery and is host to a Support Base offering 25 places for children with significant additional needs, funded and allocated by Redcar and Cleveland local authority. The school is situated in an area of high deprivation where 40.2% are eligible to receive Free School Meals (FSM). The school is mostly white British but has 27.3% of children from ethnic groups, including children arriving from Syria. The percentage of children with English as an additional language is 16.8%. The school currently has 27.3% of children on the SEND register and 9.4% has an Education, Health and Care Plan (EHCP).
Headteachers Ongoing Commitment
The Headteacher is firmly committed to meeting each child's needs within an inclusive environment. Supporting social, emotional, and mental health (SEMH) needs is a clear priority and Pupil Premium funding supports the high level of staffing directed at supporting wellbeing. As a parent told me,
"There is real understanding for each child."
The use of additional funding to provide a team for SEMH development, including the appointment of a Mental Health Nurse, demonstrates the extent to which the Head and governors have gone in maintaining a highly nurturing, caring, and supportive school.
Positive and Supportive Learning Environment
'Moving potential to new horizons' is the mission statement for South Bank Primary School, representing the high level of commitment to inclusion and achievement for each child in this warm and vibrant school. From the enthusiastic welcome and pride of staff to the ever-present focus on celebrating each child as an individual, South Bank Primary is a school clearly fulfilling its own mission statement.
Hard Work Reaping Reward
Children make good progress in the school, as recognised by the short Ofsted inspection in June 2019. In 2018, for example, progress through Key Stage 2 was above the national average in reading, writing and maths and there is 'a positive climate for learning'. In Key Stage 1 children have been closing the gap with the national average for phonics in Y1 and reading, writing and maths combined at the end of Y2. Children enter the school in nursery and reception with below average scores in all areas using baseline assessment. There is a three-year upward trend of children achieving a Good Level of Development (GLD) at the end of reception.
Motivational Opportunities for Pupils
A wide range of opportunities is offered within the school curriculum for all children, including those who attend the Support Base. Activities to develop basic skills are planned to harness children's interests and provide motivational contexts. In addition, there is an expectation that all children will develop life skills and enjoy experiences including overnight residential visits, learning a musical instrument, or singing in a choir and visiting different places of work.
Staff Professional Development Opportunities
The Headteacher and governors are equally firmly committed to supporting all staff and providing opportunities for development, including supporting a Teaching Assistant to qualify as a teacher in the school. There is a high level of professional trust and staff are encouraged to develop their own ideas and opinions to contribute to the growth of the school.
Recognising Good Practice
The Headteacher and SENDCo explained that the aim for achieving the IQM award is to celebrate the good and outstanding practice for inclusion and SEND within the school and to embrace future areas for development. The school is particularly keen to develop excellent practice across the local area. The Headteacher and SENDCo are rightly proud of their achievements so far and ensured that I was able to visit all classes and meet a wide range of staff and children in order to fully appreciate the rich inclusive ethos and environment.
Inclusivity at Centre of School Ethos
It is highly evident that South Bank Primary School meets the standard required by the Inclusion Quality Mark's Inclusive School Award. Inclusive practice is not an 'additional element', it is at the very centre of the school's ethos and values. The school has a vast amount of experience and inclusive practice to share, whilst also recognising the continued need to move forward.
Find out more about the IQM Inclusive School Award
If your school is interested in obtaining the IQM Inclusive School Award or you wish to talk to a member of the IQM team please telephone:
028 7127 7857 (9.00 am to 5.00 pm)
or email: info@iqmaward.com for further details.
Want more information on the IQM Award? Click here to request your free IQM information pack