At IQM we're always excited about inclusion and that's why we love to see schools making it such an important part of their daily lives.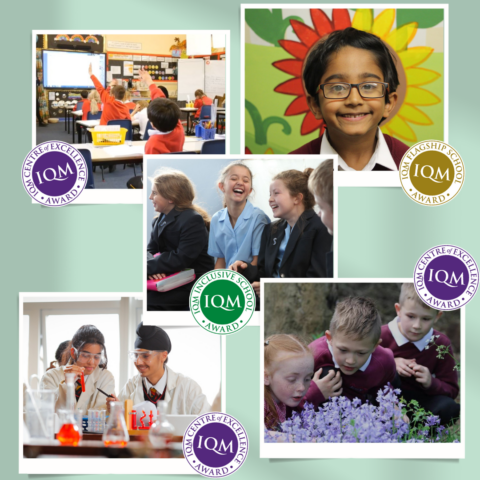 This week we were delighted to welcome five schools to the IQM Family – they are Burnham Grammar School, Samuel Ward Academy, St George's C of E Primary School, Grace Mary Primary School and Percy Shurmer Academy.
Deafness is Not a
Learning Disability 
Securing our prestigious Flagship status this week was Percy Shurmer Academy. A school which refuses to let deafness define its pupils the Birmingham school is passionate about inclusion.
Our Assessor explained, "Staff believe that deafness is not a learning disability yet results for deaf children always lag behind their peers.  This they refuse to accept, preferring to see an attainment gap as a provision gap that can be bridged with the right support.
"British Sign Language (BSL) is taught to all pupils as the MFL of choice which helps all pupils improve communication. This enshrines it at the core of the curriculum and supports all leaners."
Read more – Percy Shurmer Academy achieves Flagship status.
Ambition for Every Single Child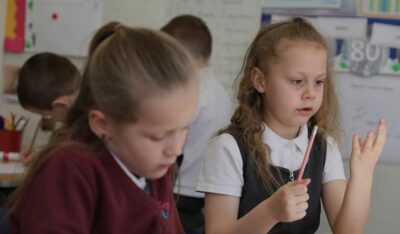 It was a trio for IQM this week when it came to schools achieving Centre of Excellence status.
First up was Grace Mary Primary School. Such is the Oldbury school's reputation for meeting additional needs that parents now travel from further afield to seek out their support and expertise with a number of staff also choosing to have their children attend.
Our Assessor said Grace Mary PS is constantly evolving and has a strong emphasis on research based CPD informing practice characterised by high expectation and ambition for every single child.
Read more – Grace Mary Primary Achieves Centre of Excellence.
Above and Beyond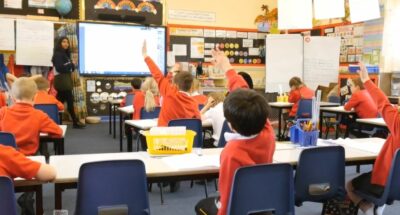 Next up we head over to Stockport where St George's C of E Primary School has secured Centre of Excellence status.
Massively impressed by this school our Assessor said, "Without exception they felt that the school is an extremely inclusive place for not only the pupils but staff and visitors as well and went above and beyond what they experience elsewhere to ensure that its pupils and their families are safe, looked after and receive the best education possible." 
Read more – St George's Primary School Achieves Centre of Excellence.
Credit to the School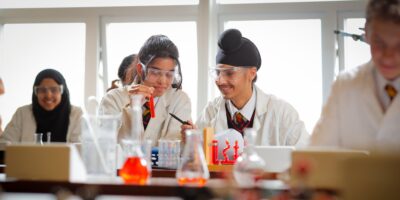 Taking the hat-trick Centre of Excellence slot is Burnham Grammar School.
A welcoming and forward-thinking school our Assessor concluded, "Student voice and leadership opportunities are impressive, and the sixth form students give much back to the school community. They are very positive role models for younger pupils and show young people today in a very positive light – at their very best.
"They are ambitious for their own futures, but they are also caring individuals who go to great lengths to support others.
"They are a credit to the school and to their parents/carers," they added. 
Read more – Burnham Grammar School Achieves Centre of Excellence.
'Ready, Respectful, Safe'
Finally, this week we welcome Samuel Ward Academy. 'Ready, Respectful, Safe' is the motto of this Suffolk school which achieved the Inclusive School Award.
Speaking to parents our Assessor found, "Parents feel that students who are high achievers are well prepared and children with additional needs have them addressed, but not to the extent that they are excluded from lessons or activities that other students enjoy.
"One parent spoke of the different coloured paper that her son uses to help with his dyslexia and the one-page profile which is 'tweaked' to ensure progress is maintained."
Read more – Samuel Ward Academy Achieves Inclusive School Award.
Find out more about the IQM Inclusive School Award
If your school is interested in obtaining the IQM Inclusive School Award or you wish to talk to a member of the IQM team please telephone:
028 7127 7857 (9.00 am to 5.00 pm)

or email: info@iqmaward.com for further details.
Want more information on the IQM Award? Click here to request your free IQM information pack