Riverside Primary School, Rainham in Kent, part of the Rainham Mark Education Trust, has achieved Flagship School status for the second time.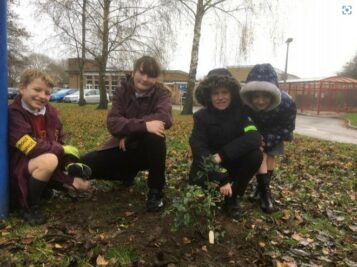 Introducing Riverside Primary School
The commitment to inclusion in this school is evident from the moment you make contact in the way that office staff interact with parents and other visitors and the wealth of supportive information made available. This warm and welcoming port of call really sets the tone for the rest of the school.
Expansion Due to Success
There have been some leadership changes with the Head Teacher now being an Executive Head Teacher over two trust schools. This transition has been planned thoughtfully and carefully with no evidence of negative impact and it is clear that the new partnership will be positive for both schools. The school is expanding due to its success, and this is being managed well. The Executive Head Teacher commented that the CEO of the Trust are fully behind continuing the inclusion journey.
First Choice
The values and ethos of this school are consistently evident visually, through interaction around the school, and from speaking to staff and parents. This is a school that knows its community, is known for its practice beyond the immediate area attracting families from greater distances and without a shadow of doubt warm, welcoming, and aspirational. It is also a school that has high expectations for all, and this is not compromised so that academic aspirations go hand in hand with excellent care. There are positive relationships with commissioned services and other providers to maximise the impact of support.
Holistic and Creative
The values of this school and practices that demonstrate this are consistently applied throughout the school and are visible no matter what you look at or who you ask like lettering in a stick of rock. They look at the needs of children, families and staff holistically and creatively. The work on the school environment is outstanding. Each outdoor facility for example has been thought about carefully to maximise opportunities and participation for all pupils. Watching lunch break was an absolute joy.
Inclusion at Its Best
The VI and ASD specialist provisions work in harmony with the mainstream classes maximising opportunities for meaningful inclusion whilst ensuring that specific needs are met effectively. The commitment to these students is always under review. Learning environments are flexible and dynamic minimising any risk of isolation for pupils and fostering a healthy attitude to change and difference. There are examples of interventions for individual pupils and specific needs which have been mainstreamed for all children both to benefit all and to minimise any feeling of stigmatisation for particular pupils. Space in the school is used creatively and with clear outcomes in mind and with an excellent balance with the use of indoor and outdoor learning and social opportunities. There has been a huge commitment to improving these spaces which has been realised. Parents and the site supervisor and team and have all been integral to this whole school improvement.
Reflective and Forward Thinking
The team in this school are led incredibly effectively with compassion and constructive challenge and truly work collaboratively. continually adding strength to an already strong team. The leadership are reflective and forward thinking and already have plans to reintroduce opportunities to be more outward looking both for their own practice and for supporting others. Visiting outstanding schools for training days is one such practice about to be re-introduced which I am sure will support the school in their aspirations to build on their existing outstanding elements achieved in the 2019 assessment. The next Flagship targets reflect this aspiration also.
Find out more about the IQM Inclusive School Award
If your school is interested in obtaining the IQM Inclusive School Award or you wish to talk to a member of the IQM team please telephone:
028 7127 7857 (9.00 am to 5.00 pm)

or email: info@iqmaward.com for further details.
Want more information on the IQM Award? Click here to request your free IQM information pack