Red Gates School in Croydon has achieved Flagship School status for the third time.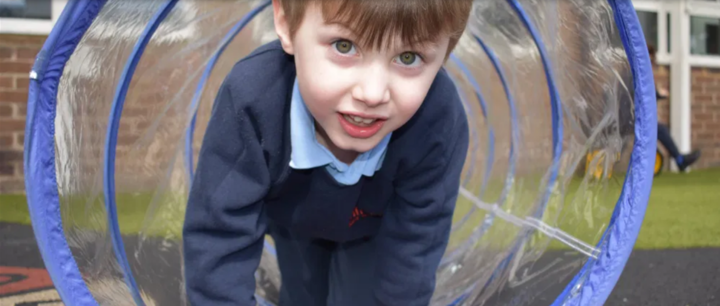 A Real Can-Do Attitude
The school remains very inclusive in all areas with a real can-do attitude from all members of staff who have made sure that the inclusion ethos has continued throughout the COVID period. A good example of this was the introduction of weekly welfare calls to all parents. The school recognised that staff would also need additional support, so they introduced school enrichment groups for mental health for all staff which were run by an Educational Psychologist.
Proactive, Sensitive and Kind
"I don't know what I would do without them."
A parent described how proactive, sensitive and kind the staff are towards her and her family. She said they recommend courses for her to attend, signpost her to different agencies and communicate very effectively with her. She values the school's input immensely.
The curriculum continues to be delivered under the 4 pathways: EYFS, ASD, Sensory and LISS (Learning Independence and Social Skills) which means that the classroom staff have become experts in their pathway, leading to greater progress for the pupils.
Meeting Children's Needs
The school is purpose built to meet the needs of all the pupils at this special school for children who have severe learning difficulties. There are sensory areas, light and sound rooms, cookery rooms and soft play areas. The music therapist has a music room. Each classroom has a secure outdoor area so pupils can access this space when needed. Each classroom is designed with the pupils' needs in mind for example ASD rooms have low-arousal features whereas a LISS room is full of stimulating and bright resources to capture the children's interest. The school is developing part of their large grounds to be a forest school as part of their curriculum development.
Local Community Links are Strong
Links with the local community are very strong. The school is physically attached to a mainstream school and they share a dining hall. The pupils from both settings eat at the same time and line up at the same time.
An Outward-Facing School
One of the Governors said that the reputation of the school is now extremely high amongst the local community, describing it as a truly outward-facing school. She described the leadership team as being very strong. She praised their response to Covid with communication with parents being excellent. The child is at the centre of the school. In normal times, parent workshops are well attended with Governors attending when they can. Parents' evenings and productions are popular. School is very approachable with parents feeling very involved.
Inclusion Opportunities are Varied
Inclusion opportunities are varied for pupils. They all have a link class with one of the three mainstream primary schools that they work closely with, meeting weekly, as well as taking part in an annual summer event with the primary schools, a high school and local college. They have started visual calls between the schools e.g. sharing Makaton signs. The school is starting a pen pal project between two schools.
Supporting Parents
Parent workshops where work takes place about sleeping, eating and communication are supplemented with family learning workshops – attention autism, intensive interaction. Parents spend one hour learning the theory behind an approach and then one hour putting it into practice with their child. "Summer siblings" afternoon is very popular where the staff teach siblings some signs and strategies to help with behaviour at home. This is an opportunity for siblings to meet each other and hold discussions.
Supporting Staff
The new PGCE trainee teacher spoke very highly about the induction programme that she follows and the welcome that she has been given. The school staff are very supportive and inclusive to everyone. She meets the Deputy Head each week and feels she is gaining a broad experience and developing her skills quickly. She described it as the best place to learn lots of things. The school listens to feedback and adapts training accordingly.
Behaviour Support and Pupil Wellbeing
Behaviour support and pupil wellbeing are high priorities within the school with a dedicated team of four who train staff, help support with pupils and record incidents effectively. They are visible throughout the school.
Inspirational and Inclusive
It was a very pleasurable day, being able to discuss practice with Red Gates School who are an inspirational and very inclusive school. The enthusiasm and commitment from all the staff were great to witness. The success of the Nursery project was evident, and I wish the school well as they embark on their next project.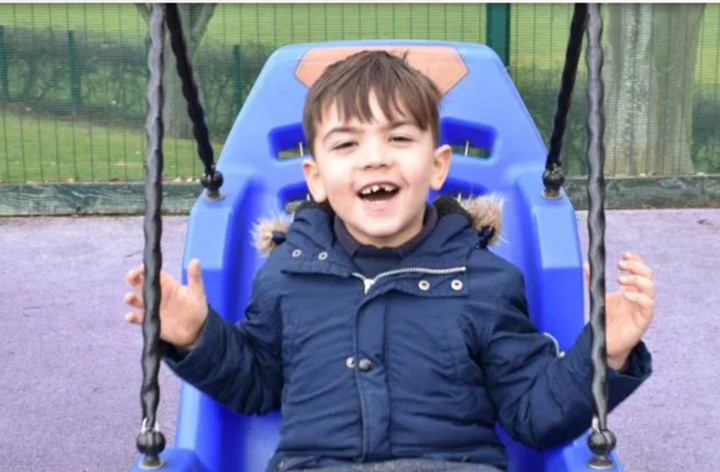 Expert in Communication Development
The school is expert in communication development, and it uses a wide range of recognised tools to help the pupils make outstanding progress. Makaton, PECs, Intensive Interaction, Symbols and Pictures, Communication boards and Widget Go are used extensively throughout the school. The communication lead ensures that staff training programmes are rigorous and lead to a highly specialist staff, confident in their use of the relevant methodologies. Knowledge is disseminated by allocating champions who take on the role of trainers/facilitators. A good example was that of how Talking Mats has been used to investigate a child's anxiety. They are also being used by pupils so that they can express their views for their annual review meetings.
ICT is a Strength
ICT is a strength in the school. The school is very well resourced with ICT equipment as well as having two light and sound rooms which facilitate interaction with sound beams and projectors. Webcams in each classroom mean that all children can still be involved in assemblies even if they can' t physically meet at this time. They still see and interact as much as possible.
A cross-school ICT trip to the Southbank centre was very informative and enjoyable for the pupils. Virtual sessions also take place with the co-located primary school.
Effective and Inclusive Outreach Service
The school has a very effective and inclusive outreach service that is available to schools in Croydon. The most relevant school staff for the particular concern work together to help support the mainstream school with strategies, action plans and support. Mainstream staff are also welcome to see the strategies modelled at Red Gates. This provision is highly respected amongst local schools.
Find out more about the IQM Inclusive School Award
If your school is interested in obtaining the IQM Inclusive School Award or you wish to talk to a member of the IQM team please telephone:
028 7127 7857 (9.00 am to 5.00 pm)
or email: info@iqmaward.com for further details.
Want more information on the IQM Award? Click here to request your free IQM information pack.