Raddlebarn Primary and Nursery School, in Selly Oak in the West Midlands achieves the Inclusive School Award.
Context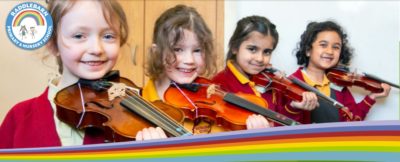 Celebrating Diversity
Raddlebarn is a truly multicultural primary school, larger than the average primary school for pupils from 4 to 11. It currently has 401 students on roll. 63% of pupils are from ethnic origins other than White British, with families from at least 12 different countries. The school fully embraces the diversity that this brings to the school and takes every opportunity to use this to broaden children's experiences and help develop tolerance, acceptance, and a celebration of difference. The celebration of difference is showcased in the International Evening, where the diversity of the school and the range of cultures is celebrated. The school environment is fully accessible to all pupils. The school is made up of 3 buildings, KS1 and KS2 and a purpose-built Nursery facility which was opened in 2014. The school is also equipped with a library, computer suite, music room, community room and several breakout spaces to support intervention and learning.
Wellbeing is Important
The wellbeing provision for pupils, parents, and staff, particularly during and following the Covid 19 lockdown has ensured that everyone feels supported and cared for. Staff talk with passion and great commitment about the importance placed on treating every child as an individual, understanding their own personal situations and being always adaptable and flexible enough to meet those needs. Staff wellbeing is taken very seriously at Raddlebarn. Both the Headteacher and Inclusion Lead are trained Mental Health First Aiders and the school has signed up with the Employee Assistance Programme to ensure all staff have access to counselling and support when needed. One staff member told me:
'It's ok to have a bad day'.
Another added:
'Everyday isn't a happy day and other staff will recognise this and pick you up'.
Staff particularly value 'Jacket Potato Friday' where the staff come together at lunchtime to share a jacket potato lunch. Pupils are well supported through a dedicated Pastoral Team, including the Inclusion & Pastoral Lead, that delivers various group activities with pupils to improve their emotional health and well-being. Group sessions include Lego therapy, barrier games, Emotion and anger management leading to individual safety plans for pupils, 'MYG and Me' Anxiety, 'A is for Autism'. During and following Covid the use of gardening activities has been central to helping children communicate and to have the time and space to talk.
Success For All
The school prides itself on having inclusion at the heart of everything it does. Its Mission Statement; 'Success for All' encompasses the beliefs that 'it's alright to be different' and 'there are no outsiders'. Expectations of pupils and staff are clear, and the school behaviour approach is driven through the UNICEF 'Rights of the Child'.
The school has a number of key aims that support the inclusive culture of the school. All children are encouraged and supported to develop their learning and become independent, resilient, creative, and investigative pupils. The needs, best interests and welfare of children are foremost in everything the school provides.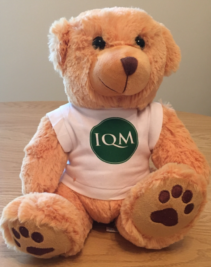 Find out more about the IQM Inclusive School Award
If your school is interested in obtaining the IQM Inclusive School Award or you wish to talk to a member of the IQM team please telephone:
028 7127 7857 (9.00 am to 5.00 pm)
or email: info@iqmaward.com for further details.
Want more information on the IQM Award? Click here to request your free IQM information pack