Pikes Lane Primary School, Deane in Bolton achieves the Inclusive School Award for the third time.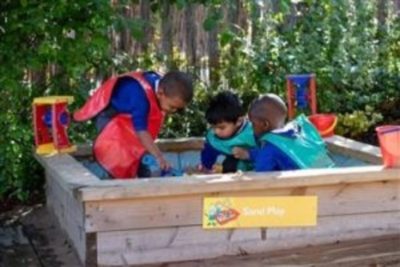 Context
Pikes Lane is an outstanding larger than average, oversubscribed and superbly inclusive primary school in an urban area of Bolton. Many pupils are from different minority-ethnic backgrounds who speak English as an Additional Language. Despite this being the second online review due to the ongoing pandemic, there is a very real and palpable sense of a school that is extremely successful and superbly inclusive. Pikes Lane Primary School represents everything that is best about inclusive practice. Staff led by the inspirational and aspirational Headteacher, and her senior team have an acute understanding of its context and a drive and a passion to support their pupils and their families with the highest aspiration for them. Pikes Lane is a superb school in the broadest sense of the word and in terms of inclusion. Inclusion, care, nurture, and support are at the heart of everything that happens at the school and is naturally ingrained in every aspect of school life.
Thriving Hub
Everyone involved with Pikes Lane prides themselves on providing the very best for everyone and this is achieved in a vibrant, caring, and friendly environment whether you are a pupil, a parent, or a member of staff. It is a thriving hub of educational and inclusive excellence where each member of staff is committed to the school and highly valued by the Headteacher, Senior Leaders and each other. Over time, they have built up strong relationships with families and this has resulted in a very high degree of trust and honesty and a very good understanding of how the school can best support pupils and their families. It is clear from this and the previous review that this has been extremely beneficial during the pandemic, as staff have continued to go above and beyond what is expected to ensure that learning has been tailored to the needs of individual pupils and well balanced so that families have had minimum additional pressure. The school's actions to care for its pupils and families and its staff, in my judgement, continues to be superb.
Inclusion Underpins Provision
Discussions with key members of staff was extremely useful in confirming that the school continues to successfully address all 8 elements of the IQM award. During the online review meetings and discussions were held with staff to discuss key aspects of the school and its inclusivity that was supported by a wealth of documentary evidence to enhance and underpin discussions, that allowed a remote and extremely positive and highly inclusive picture of the school to be seen.
Productive Partnership
What continues to stand out very clearly from the evidence of this and previous reviews is the pride and the passion the staff feel in the way that they engage and work with each other, pupils, and families to more than meet need, going above and beyond what is expected. This is achieved in partnership with pupils and families providing superb levels of advice and support. Everyone at Pikes Lane understands their role and work in harmony and collaboration with each other to achieve successful outcomes.
Staff Pride
Collaboration and superb teamwork are key to everything that happens here ensuring the best possible outcomes. Staff pride in their superb inclusivity where they naturally and actively promote equality and diversity stood out during this review. They are committed to maximising the success, achievement, and outcomes for all pupils and each other. The school and its community should be justifiably proud of their success in this respect, where no-one is left out or behind and where everyone is included.
Support for Pupils and Families
The initial meeting with the Assistant Headteacher and IQM Lead set the scene for the review and looked at how the school, its staff and its pupils had moved forward since the last review in terms of inclusion and how they have continued to cater for pupils and their families during the ongoing pandemic. They continue to work tirelessly to support pupils and their families and continue to be proud of their efforts ensuring pupils and families have had access to the best possible education, care, nurture, and support and are now focussing on making up for lost time and eradicating identified gaps. This is a fantastic achievement that says a lot about the calibre of staff at the school and their superb inclusive nature. The staff should be applauded for their efforts in this regard.
Stimulating Environment
Further discussion looked at catch up programmes, work with Ladywood Outreach, JPD for Teaching Assistants and the development of Wellcomm assessments across the school, changes that have been made to the school since the last review included the newly decorated reception area, revamped library, with reading pods, upper KS2 corridor with a timeline of key aspirational and historical figures, enhanced outdoor areas with outside dining area, covered seating areas with benches and raised beds with flowers and water features that provide more outdoor learning opportunities for pupils, recreational spaces and areas for quiet reflection. This is in addition to the new Hub that has been situated externally and is a multi-use space that can be, and is, used for staff training. All contributing to a vibrant and yet calm inclusive environment providing more opportunities for staff and pupils to work together effectively in harmony.
Pupil Success Drives Teachers
Further meetings were held with staff, with each meeting clearly demonstrating their passion and drive to ensure they have a positive impact on the lives of their pupils and families. Discussions were supported by documentary evidence supplied prior to the review and shared in some cases during meetings. Foci included:
Discussion with the 2020-21 Flagship Project Lead about ''Meeting the needs of a larger, diverse Reception intake' including successes, issues and how the cohort will move forward in September. A detailed evaluation can be seen above.
An in-depth and detailed conversation with the school's Curriculum Leads discussed the new curriculum and how they have crafted it to closely match to the needs of the community and profile of pupils at Pikes Lane. Central to this being the golden threads of promoting jobs, high aspirations, addressing expectations of gender and promoting equality. Where pedagogy, underpinned by metacognition helps pupils to understand how they think. Growth mindset and the use of Zones of Regulation to build resilience is at the heart of the learner profile and meets the needs of the pupils. Staff are rightly proud of this curriculum supporting opportunities for collaboration, which is embodied in their motto;
'Together we can be the best'.
We also discussed Spaced Retrieval, Depth of Knowledge and how Pupil Voice has been a constant resource during this process to support its development. It will be of great interest to see how this has evolved at the next assessment or review.
Coping During Covid
A conversation to discuss the challenges and successes of online/home learning over the pandemic with the Heads of Creative Arts and Computing looked at how work was added to Showbie daily, roughly in line with the usual timetable; how pupils logged on to Zoom for 15 minutes, a minimum of 3 times a day for guided tuition on video conference calls and then completed independent tasks with many of the pupils and teachers staying on the calls much longer than the minimum times allotted to continue their learning journey. Independent tasks were then 'marked' in Showbie using markup, voice notes and or video feedback with pupils able to message teachers and receive instant feedback. The versatility of the tasks set meant that pupils could access materials more easily. The school's superb adoption of technology over an extended period prior to the pandemic allowed the school to quickly ensure that disruption to learning was minimal and the way they have engaged with technology for all should have a wider audience.
Provision During Lockdown
A meeting with the Extended Services and Pupil Welfare Manager looked at how the school and staff had supported pupils and families from the outset of the pandemic in a multitude of different ways including the provision of food parcels, welfare visits, the delivery of meals and Free School Meal vouchers, home learning packs, technology, devices, and support in terms of Wi-Fi and data, parental workshops including online safety advice and signposting families to advice on MHWB whilst also still running a small number of extra-curricular clubs using all the space available and following appropriate guidelines.
Developing Resources
An involved and detailed discussion with the Early Reading and Phonics Lead looked at developments in the school's superb early reading and phonics' programme including the challenges and next steps. The programme is a beacon of outstanding practice and should be shared more widely.
Recognition and Celebration
It was a privilege to be involved in meetings and discussions with such passionate, dedicated, and enthusiastic staff, who see their role in education as a vocation where they are determined to change the lives of their pupils and their families for the better and give them the best possible chance to be active and positive participants in their community and the wider world. This is an exciting time for everyone at Pikes Lane and it will be of great interest to see how the school has continued to evolve its superb inclusivity at the next assessment or review, whichever comes first. The review underlined their superb inclusive ethos, care, nurture, and support that continues to be at the very heart of their approach to teaching, learning, and supporting the pupils in their care and was talked about and discussed openly during the review. Everyone involved should be extremely proud of what they achieve within the school's learning community.
Find out more about the IQM Inclusive School Award
If your school is interested in obtaining the IQM Inclusive School Award or you wish to talk to a member of the IQM team please telephone:
028 7127 7857 (9.00 am to 5.00 pm)
or email: info@iqmaward.com for further details.
Want more information on the IQM Award? Click here to request your free IQM information pack