Percy Shurmer Academy in Birmingham has achieved the Inclusive School Award with Flagship status.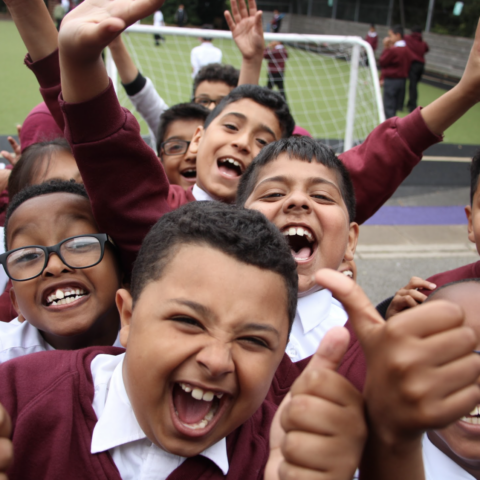 Deafness is Not a Learning Disability
Percy Shurmer Academy is a part of the AET Academy Trust with 453 pupils on roll, including 16 in a Deaf Learning Resource Base. Staff are passionate about inclusion and believe that deafness is not a learning disability yet results for deaf children always lag behind their peers. This they refuse to accept, preferring to see an attainment gap as a provision gap that can be bridged with the right support.  
British Sign Language (BSL) is taught to all pupils as the MFL of choice which helps all pupils improve communication. This enshrines it at the core of the curriculum and supports all leaners. For example, BSL is incorporated into the Talk for Writing Symbols and all assemblies are signed.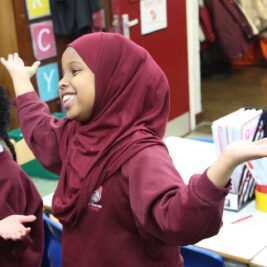 Individual needs are very well supported by clear screening and targeted support. This is being reflected in outcomes as the Academy has recently achieved their highest ever SATS score which are well above national. This is due to the hard work and dedication of staff but also the deliberate design of all aspects of pedagogy and academy life. The foundations are laid through a firm emphasis on social and emotional learning which research tells us is a better indicator of academic outcomes than IQ.  
For example, pupils have a passport and they can nominate any piece of work as their best effort to earn a stamp for one of the 5 academy values of being big hearted, brave, curious, perseverant and community minded. This is moderated by the Headteacher and each week all eligible passports are put into a draw with one person from each year group being selected to attend a tea with the Headteacher. This helps to ensure that values are lived and relate to real life which is reinforced through their use in assemblies which also cover British Values.  
Work Life Balance is Good 
Staff have good relationships and acknowledge that academy life is busy but that their work life balance is good. They are exploring live marking which should further support this.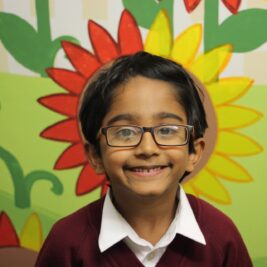 A GP visits to explore medical histories and better support parents to understand their needs. The National Deaf Children Society also visit to offer support and other professionals attend to host clinics such as for ear moulds. Auditory Verbal Therapy is running to invite parents in to learn about their children's needs and empower them to support them better at home.  
The Academy ensures that pupils experience multiple compensatory experiences to enhance learning outcomes. This includes Forest Schools, seaside visits, an artist in residence, museum and theatre visits as a result of the Hippodrome Education Network. There is an immersive classroom to facilitate enriched learning activities such as visits to a Roman house. Multiple after school clubs run as do holiday activities. 
Pupils enjoy school and consider it to be wonderful. One commented "our school tried hard to make learning fun."  They have lots of opportunities for valuable social roles which they must apply for such as Maths Leaders, Reading Ambassadors, Media Teams, Sports, Playground and Junior Leaders which are democratically elected. The Junior Leaders enjoy visit to the House of Commons and report back to pupils on their experience.  
 All children have Chromebooks and from KS2 they can take them home to support homework which is cloud based. As a result, the Academy did not experience a dip in learning following Covid as they were well positioned to adjust to home learning. 
Children Behave Well 
Children behave well in school; they track the speaker and do not talk over people because they have been taught how to communicate effectively. They speak knowledgably about protective characteristics with one explaining:  "We allow everyone in our school regardless of their religion or colour even if they have disabilities or medical conditions" 
AET promotes joint working with nearby schools through regional networks which supports planning, CPD and reduces workload. The trust also runs an apprenticeship programme to train staff to work in their schools.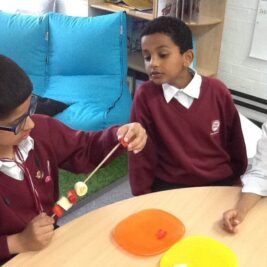 Parents are very happy with the Academy and the progress their children make. They describe it being a warm environment with a family feel. They understand that teachers push their children to do better and describe the pupils as being proud of attending the Academy.
They all say that their children love school and that staff always go the extra mile for them. For example, one pupil who had a long stay in hospital was contacted daily by the Academy via computer. 4 or 5 of his friends chose to spend their lunchtime talking to him via video call which helped keep him connected with the Academy. As a result, when he was discharged from hospital, on the last day of the summer term, he chose to go to the Academy before he went home.
Another pupil with complex medical needs had his first ever overnight stay when he went camping with the Academy which demonstrates the faith and trust that parents have in the Academy.  
Find out more about the IQM Inclusive School Award
If your school is interested in obtaining the IQM Inclusive School Award or you wish to talk to a member of the IQM team please telephone:
028 7127 7857 (9.00 am to 5.00 pm)

or email: info@iqmaward.com for further details.
Want more information on the IQM Award? Click here to request your free IQM information pack