Penwortham Primary School, Wandsworth has achieved the IQM Inclusive School Award with Centre of Excellence Status.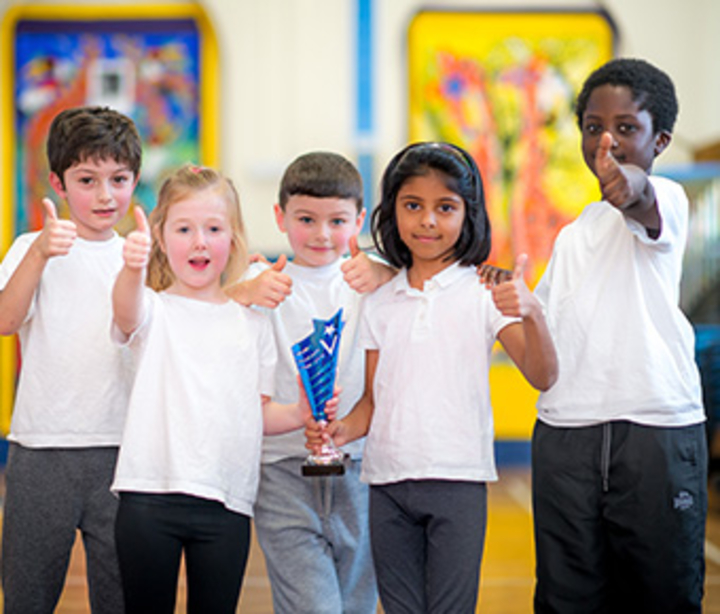 Learning Walk
The two day visit involved a learning walk around this large, 3 form entry school with lesson observation across a range of classes including in some of the classes, observation of playtimes, an interview with members of the Governing Body, a meeting with a group of parents, meetings with key members of staff, a meeting with a group of pupils, professional dialogue with a group of teaching staff, conversations with various members of the senior leadership team and scrutiny of supporting evidence which comprised a range of inclusion documentation and the self-audit file.
A Wealth of Inclusive Practice
There is a wealth of inclusive practice that touches all aspects of the school community pupils, staff, parents and partners.
These examples include:
• Superb links with other agencies and professionals.
• Highly experienced SLT in terms of SEN, safeguarding and inclusion.
• Supportive Governing Body.
• High expectations of all learners at all ages and stages.
• Quality learning environment.
• Honest leadership at all levels and a desire to improve all the time.
The SLT
The Senior Leadership Team set the tone for the supportive, community ethos where cooperation, acknowledgement and celebration of different cultures, aspiration and happiness are truly valued. The school has appropriately high ambitions for its pupils – as enshrined in their school vision and ethos – and aims to ensure maximum progress for all through a combination of quality first teaching and carefully considered interventions.
Outside Agencies and Professionals
Outside agencies and professionals were all highly complementary of the school when speaking to the assessor commented on the journey the school has been on and how they feel very much part of the staff in the school when they visit, a true credit to the commitment the school has towards ensuring no child is left behind.
Team Effort and Collaboration
The Inclusion Quality Mark Co-Ordinator Marta Mrozowska, has been instrumental in coordinating the IQM self-audit process and must be praised for the professional way in which she has led on this programme throughout the school, acknowledging at all times the team effort and collaboration with teachers and SLT in doing so. The documentation was extremely thorough and articulated the school's inclusion journey accurately, fairly and clearly. Marta had built A LOT into the itinerary which was a clear sign of how much Penwortham had of which it was proud!
Find out more about the IQM Inclusive School Award
If your school is interested in obtaining the IQM Inclusive School Award or you wish to talk to a member of the IQM team please telephone:
028 7127 7857 (9.00 am to 5.00 pm)
or email: info@iqmaward.com for further details.
Want more information on the IQM Award? Click here to request your free IQM information pack.