Pennyman Primary Academy, Ormesby in Middleborough, achieves the Inclusive School Award with Centre of Excellence Status.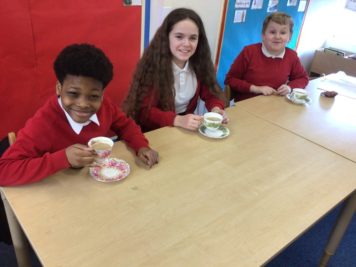 Context
Pennyman Primary Academy is part of the Tees Valley Education Trust which received 'Good' in its last OfSTED in June 2017. It is a two form entry primary school with 419 children on roll. It has a 53 place unit for children with physical and medical needs. The nursery is full of 39 children in the morning and afternoon sessions. It is in a highly deprived area of Middlesbrough; 57% of the children receive Pupil Premium Funding (national average is 22.7%); there are 58 vulnerable families; 8 looked after children and 3% have EAL. It is a single storey building which is fully accessible for all children. The CEO has been in post for 6 years. The Head of the Academy got the substantive post in January this year after working across the trust for 5 years. The motto, Every Child, Every Chance, Every Day is the inclusive ethos that is embedded throughout the academy. The Head said that,
'We are one and regardless if children are able bodied or have a disability, their race or religion or their gender, we strive to ensure everyone's needs will be catered for'.
Challenges of COVID
The pandemic has brought the school even closer to its community. During the lockdowns it provided over 200 packed lunches every day; it offered electricity vouchers and bedding to those in need. It ensured its staff kept in regular contact with the families. This meant that when children returned to school in 2021, their passage was that much easier. Parents have been very grateful for what the school did during this worrisome time and have a newfound respect for the staff.
Bright and Welcoming Environment
Pennyman has a soft playroom for those whose behaviour may need regulating or for some as a reward; a sensory room; two care rooms for those who need personal care and an outside area which is stimulating and varied to allow all to flourish. The displays are colourful, interesting, and attractive celebrating successes and the work that is going on. There are posters of children all around the school which encourage a growth mindset. The renovated library invites children to share and love books. The classes are larger than average and there is a lot of space for small groups. The facilities are in place to welcome any child with any need so they can fully access the whole curriculum.
Positive and Respectful Pupil Relationships
This is a unique school because the Unit is very much part of the whole school. The children here are totally accepting of each other and are non-judgemental. When they describe their friends, they do not talk about their disability; they discuss their attributes and personality and describe what they can do as opposed to what they cannot. The Educational Psychologist, who has been associated with the school for twelve years, said that staff here recognise that all children can achieve, and they look for the pupils' strengths offering them support to become independent learners. He works in partnership with the children, staff and parents and provides the school with training.
Sports Provision Unites Children's Experiences
The sports coach ensures that the PE curriculum is fully inclusive offering the same opportunities to every child. From Boccia and New Age Curling to the Panathlon programme, all are offered alongside the mainstream curriculum. This helps all children to have a greater understanding of other people's needs. There are a vast range of people who support the work that goes on here including the speech and language therapist, occupational therapists, physiotherapists, disability social worker, CAMHs, the continence team, and dietician. The music teacher shares his passion with all of the children. He ensures that music improves their confidence and self-esteem.
'It must enrich and fulfil and be exciting.'
They learn to play the recorder and have opportunities to play the flute or clarinet, the steel pans, percussion and to sing. Normally year 6 would perform their end of year concert in a local theatre demonstrating the value that the school puts on its performing arts.
Enabling Parents' Voices
The learning mentor and support assistants run self-esteem, friendship, and resilience groups. They know that some parents have had miserable experiences of their own schooling and find coming in difficult. To encourage them into school they have worked hard at building good relationships and run after school groups for parents and children. These help build strong family bonds. Because they are trusted, families loved seeing them during the lockdowns. The staff are non-judgemental and have a deep understanding of the domestic issues many families are facing. They know that they are there for them and respect them.
At the Heart of the Community
Senior leaders and support staff meet parents by the gate and take an interest in each family. Pennyman is a safe and trusted place at the heart of its community. Over the years support for the school has grown. 95% of the families turn up for school events. Everybody strives to provide the best and to make a real difference. The staff feel valued and supported from the SLT. They said that the little things they do are not missed by the senior leaders. Local deprivation is never used as an excuse. Standards and expectations are high, and staff act as role models. However, children know that if they make a mistake or their behaviour lets them down, tomorrow is a new day offering new opportunities. The quality of CPD is first class and tailored for each member of staff. The training on sequencing work and de-escalating tactics have been greatly appreciated. This is a supportive environment where there is a communal approach to learning. Teachers share ideas and methods with each other and involve their teaching assistants from planning into practice. One said,
'Our teaching assistants are priceless.'
Good practices are shared between the unit and the mainstream part of the school. The staff's wellbeing is paramount and supported by the Schools Advisory Service.
Reaching Out to Families
The Trust counsellor works with certain children who may need psychological and/or emotional support. She uses play therapy and assesses them using the Strengths and Difficulties questionnaire. As the welfare manager knows the families so well, she helps them to access support with housing and food vouchers etc. She works discreetly and with sensitivity. The inclusion lead for the Trust has helped build a team which understand the community's problems. The carers who look after children with certain needs love their jobs. They too believe that no child should be left out. They are an empathetic, compassionate, and committed team with a deep understanding of inclusion. They have up to date training in hoisting, feeding, administering oxygen and first aid.
Empowering Children
Two children from each year from 2 – 6 have the chance to become members of the Junior Leadership Team. Here they discuss what improvements they would like to see. They feel that this is a good school because teachers care about how they feel. They know that they can express themselves and teachers will listen. They said that the work is set at the right level for them, and they feel challenged. They enjoy all the clubs that are available, and they used to like welcoming visitors and going on trips before the pandemic. They all said that they know who they would go to if they needed to talk to a member of staff in confidence. They understand the rules and if they break them, they accept that the sanctions are appropriate. Children have a good understanding of each other's needs.
Outstanding Communication with Parents
Parents are highly satisfied with Pennyman. They feel involved in their children's learning and are proud of the progress they are making. They feel that communications are excellent and are very pleased with the professionalism shown towards them. One said that they could not praise Pennyman more highly. They feel that the support they have received is outstanding.
Every Child has Every Chance Every Day
The CEO of the Tees Valley Education Trust, has an infectious passion inspiring her whole staff to believe that every child should have every chance every day. She adores her staff and drives them to be reflective practitioners asking themselves, 'have I done the best for my children and what could have I done better?' All the staff are proud of this inclusive ethos. They are passionate to discover children's talents. They have all caught the Pennyman bug and work hard to help all the children to be Pennyman citizens. The school motto lives and breathes here and the joy on children's faces can be seen on a YouTube video.
Find out more about the IQM Inclusive School Award
If your school is interested in obtaining the IQM Inclusive School Award or you wish to talk to a member of the IQM team please telephone:
028 7127 7857 (9.00 am to 5.00 pm)
or email: info@iqmaward.com for further details.
Want more information on the IQM Award? Click here to request your free IQM information pack