Outwood Academy Redcar achieves the Inclusive School Award.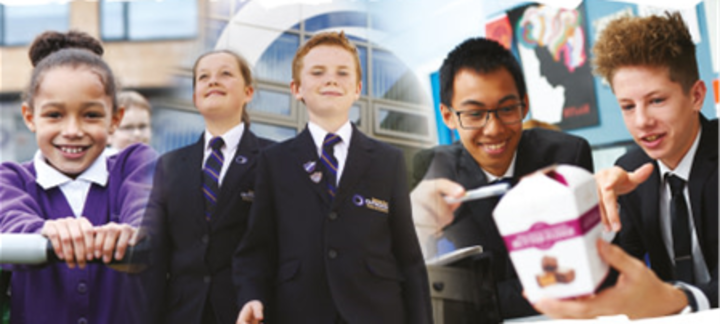 Context
Outwood Grange Academies Trust (OGAT) is an education charity and not-for-profit sponsor of primary, junior and secondary academies with over 30 academies across the North of England. The school joined Outwood Grange Academies Trust in 2017, becoming Outwood Academy Redcar. Outwood Academy Redcar is a smaller than average, inclusive secondary school serving the community of Redcar and Cleveland. There are currently 495 pupils on roll. There is a high number of disadvantaged pupils (those supported through Pupil Premium funding), which is well above the national average at 56.33%. Nearly a quarter of pupils (23.88%) have identified special educational needs or disabilities.
New Leadership Roles
The overall provision at Redcar Academy, as the school was previously known, was poor. When Outwood Grange Academies Trust took over, many areas required improvement including attendance, safeguarding, the quality of work in pupils' books, repeated low-level disruption in lessons, poor teaching, poor outcomes and weak leadership. A new Headteacher and leadership team were brought into Redcar in September 2019 due to the lowering of standards and outcomes under the previous leaders.
Rapid Journey of Development
The school has been on a rapid journey of development and the current leaders feel it is now in the strongest position it has ever been. Pupil outcomes for the last academic year indicate that provision has significantly improved. There has been a substantial shift in the culture and ethos which has led to improved behaviour and fewer exclusions. In April 2021, there was a further change to the leadership structure following the promotion of the then Principal to Lead Principal of Redcar and Bishopsgarth (an Outwood Academy secondary school with a similar context).
The Academy's Vision
The 'Deep' distributed leadership model synthesises all aspects of school development, with clear focus and direction. The newly appointed Head of School was previously the Deep Lead at Redcar thus he leads with an inclusive style and has the knowledge and experience to support the new Deep Lead. As a result of the changes made to leadership, along with the relentless pursuit of the Academy's vision at every level, pupil achievement, attitudes and aspirations are improving rapidly as well as behaviour and the quality of teaching. The percentage of pupils achieving grades 4+ in English and maths at GCSE increased by 9.4% in 2020 compared to 2019. The school is awaiting an Ofsted visit due to being a newly registered school, however, the leaders currently judge all Ofsted areas as 'good' in their SEF.
Reflecting Positive Changes
Inclusion data is already reflecting the positive changes to leadership and inclusion systems. Although the fixed term exclusion figure remains higher than desired, it has more than halved compared to previous years. In 2018/9, 26% of the cohort were in receipt of fixed term exclusions compared to 15% of the current cohort. This downwards trajectory is mirrored across all behaviour data.
A Significant Improvement to Attendance
Improving whole-school attendance is a priority for all Leaders at Outwood Academy Redcar. To increase the strategic capacity to lead attendance, an Associate Assistant Principal (AAP) Deep role was created for an Attendance Lead, which has led to a significant improvement in attendance. Two years ago, overall attendance was 4.8% below the national average whereas this academic year, it is currently 4.47% above national. The higher-than-average attendance figures throughout this academic year, despite the difficulties of dealing with a global pandemic, demonstrates how much pupils value being at school and the safe haven it provides them.
High Standards and Expectations
The school's improvement is gaining recognition in the local area and its reputation is building as a school with high standards and expectations. Following years of low intake numbers due to its poor reputation in the community, the school is at Published Admission Number (PAN) for year 7 in September 2021.
Staff have a Positive Mental Attitude
The Head of School describes staff as
"relentlessly positive, especially when it's tough".
He encourages a positive attitude, particularly in the face of adversity. All staff are committed to the OGAT vision and share their leaders' devotion to placing the needs of individual pupils at the heart of what they do. Staff morale is generally high and the vision "students first: raising standards, transforming lives" is reflected at every level throughout the academy's practice. The Lead Principal defines Outwood Academy Redcar as :
"an inclusive school at the heart of the community"
and they "are passionate about helping all students fulfil their potential".

Teachers explain inclusion as "all-encompassing". They are "accommodating" of pupils' needs to make sure there is "equality" for all, and that every child can successfully access the provision to thrive.
There is Great Potential
Pupils at Outwood Academy Redcar have the potential to be truly amazing. During the assessment process, I found the pupils to be friendly, dynamic, confident and eager to engage in conversation. What impressed me most was their support for the new leaders and their enthusiasm for the recently established structure and consistency. This is reflective of their need for the Academy to provide them with stability and support, which they may not benefit from outside of school.
We are All Following the Vision
The core values the school aims to instil are to be safe, respectful and responsible. All staff and pupils know these values and understand the importance of them. There is evidence of these values now starting to be lived by pupils, although this is not yet embedded across all year groups. The school culture is shifting. Years 7 and 8 are fully aligned to the vision. The older, legacy year groups are becoming more aligned due to the relentless drive of standards and the continuous rehearsing of routines and expectations. Overall, pupils are showing vast improvements in their attitudes towards education and learning.
The 'Define' Approach and Strategy
Consistency is key to driving standards across all areas of school life. The recent introduction of the 'Define' approach will be instrumental in gaining consistent approaches across all staff members, which will ultimately lead to improved standards. The 'Define' strategy explicitly outlines the expectations for routines during lessons and social times. Staff receive regular CPD and are provided with crib sheets to support them in implementing the approach. The first two phases of the strategy were implemented a week before this assessment visit and the positive impact was already evident. The routines for the starts and ends of the school day, break times and lessons allow for a calm, focussed transition between sessions. Pupils have responded very positively to the change. The Learning Managers lead the routines around break times and the start and end of the day. These have become an opportunity for short assemblies and the sharing of important messages. During the assessment days, I observed year 7 lined up in an orderly manner after break time, reciting times tables (the current numeracy focus area).
The Academy is Keen to Share
Outwood Academy Redcar staff are keen to share their best practice with other Trust schools and schools in the local area. They piloted the remote learning provision for the Trust at the start of the first national lockdown. Due to its success, their approach was rolled out across all Outwood Academies. The Deep Support Lead, who developed the provision, also created a detailed tracker to monitor the attendance of pupils throughout lockdown. The more recent data highlights that 84% of pupils at Outwood Academy Redcar attended at least one live lesson per day during the third lockdown with 46% of pupils attending all five lessons.
Introducing Great Opportunities
OGAT Leaders value staff development and provide plenty of opportunities for staff to progress their careers, either in their own school or at other OGAT schools. The Associate Assistant Principal roles are open to all staff. This academic year, there is an NQT on the Leadership Team, which demonstrates the Trust's dedication to recognising talent and providing opportunities for teachers at all career stages. Leadership roles are actively encouraged. If staff members do not feel confident to take on a leadership role at present but are interested in developing their leadership skills, they are given opportunities to shadow leaders.
Find out more about the IQM Inclusive School Award
If your school is interested in obtaining the IQM Inclusive School Award or you wish to talk to a member of the IQM team please telephone:
028 7127 7857 (9.00 am to 5.00 pm)
or email: info@iqmaward.com for further details.
Want more information on the IQM Award? Click here to request your free IQM information pack