Oasis Academy Foundry has achieved IQM Flagship School status.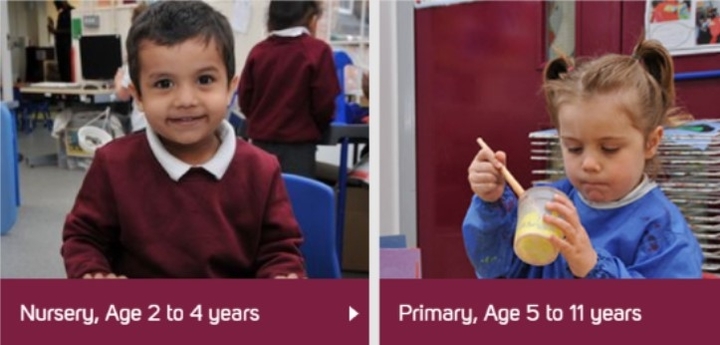 School Context
Oasis Academy Foundry is situated in one of the most deprived wards in the country and is located adjacent to HM prison, Birmingham. A one-form entry school, which from the outside appears to be a typical Victorian Primary School is, in reality, unlike almost all others. This is a school which accommodates families in transit, refugees and those with the most complex circumstances.
Support Children's Diverse Needs
When the assessor first undertook a review of Oasis Academy some years ago it became evident that the Headteacher and her colleagues had taken on a massive challenge. At that time, they had already made significant early steps to support the diverse needs of children, the majority of whom had English as a second language and many of whom had recently arrived with little or no English. Furthermore, the first assessment of this school's inclusive strategies also recognised the innovative approach to parental engagement through diverse community strategies among which were using the skills of isolated parents to contribute to the celebration of cultural diversity through shared cooking within the school which became known as "Flavors of Winson Green".  Such a scheme brought families together, engaged hard to reach members of the community and made them feel valued. This, in turn, enabled these families to place trust in the school and its personnel and became a key driver for further actions and improvements to children's well-being, progress and achievement.
A Significant Drive for Improvement
From the stage of the school's evolution outlined above to its provision today has been a journey like no other. Standards some five years ago were at risk of placing the school in special measures. In January 2014 the school became a member of the Oasis Academy Trust and the new leadership team began the significant and necessary drive for improvement, ably supported by the local Governing Body and the Oasis team.
Impressive Improvements Made
The review in 2019, evidenced from a learning walk, meetings with children, staff, senior leaders and community representatives provided diverse evidence of significant improvement. In the school's foyer is a key message which states "Everyday Counts and Every Minute Matters." This vision is embraced throughout the school. Well-structured teaching and learning, exemplary behaviour from all children, engaged learners, well-motivated staff are all positive indicators which are even more impressive when one considers the huge diversity of languages spoken, the transient pupil population and the financial, social and other challenges experienced by the majority of the children.
A Positive Climate in School
Children who met with the assessor spoke about the positive climate in the school, making specific reference to the "nine habits" or values which they embrace. They provided examples of how they demonstrated compassion, humility and consideration towards one another. They were aware that teachers didn't just help with learning but that they were also there for any kind of issue or problem which they may have. All were aspirational for their futures with ambitions including careers as a librarian, archaeologist and doctor cited.
The Top 3% Nationally
So successful has the school's work been, the Headteacher has now taken on an Executive leadership role in another local Oasis school. There could be deemed a risk in removing such an influential leader from this school, but such is the quality of other personnel and of succession planning that the seamless transition to the current leaders has empowered further change. The IQM action plan for 2018/19 has embraced facets of language acquisition and enhancement among its priorities, with Elklan, Word Aware, Dyslexia identified as key features, along with daily classroom practice raising the profile of the use and development of vocabulary. The impact of these priorities is evident in the way in which children confidently communicated with the assessor and in the quality of their written work. Standards are on an upward trajectory. The school is now in the top 3% nationally for progress. Disadvantaged children are making above expected progress and performance in phonics, which is a key priority for early years, is becoming increasingly strong.
A Vibrant and Engaging Curriculum
The curriculum is vibrant and engaging, with staff only too aware that these children, whose prior experiences are often very limited indeed, need bespoke support enhanced by a rich immersive range of in-house and off-site activities to enrich their cultural capital examples of such activities include: visits to locations related to science, technology and history and experiences related to social enterprise, wildlife and bell-boating on the Birmingham canal network.
Succession Planning
In this year's Inclusion Quality Mark Review, it was noted that succession planning is not solely related to these in senior leadership positions. During this and the next year two cohorts (7 staff) of teachers will have the opportunity to engage in NPQML training courses which, given that Oasis is a one form entry school, means that almost everyone will undertake significant professional development. This team is committed to the Oasis Foundry ethos and whilst two colleagues will progress at the end of this academic year to new roles in another local Oasis school, this is seen as a positive example of staff progression.
Enhancing Individuals' Skills
Amongst the staff is one who is leading on modifying provision for Dyslexia across the school. Already qualified at Master's level, this member of the team is due to undertake training in the accredited SENDCO course, in order to take some pressure off the Head of School who currently has a dual role. Leaders miss no opportunity to enhance the skills of their team and are currently considering ways of supporting a Teaching Assistant into teaching within their community. An example of how staff feel is encompassed in the following quotation from an Early Years teacher
"It's so rewarding working here with children and families and seeing children develop so well."
Engaging Parents
It is testimony to the dedication of the key players in this growing outreach initiative and their teams of volunteers, many of whom are parents or former parents from the school, that a programme designed to help engage parents in Oasis Foundry is now having such a wide and positive impact on the community at large.
Inter-Agency Community Working
It is the collaborative nature of inter-agency community working which is facilitating change. Some of the key drivers have the ability to cut through red tape and bring about change on the basis of what is needed now rather than what an outsider might perceive the needs to be. They are all making transformational change to this community and in so doing the children in school are benefitting. There are community youth options, family holidays and much more besides, simply because key community workers have listened to their stories, acted on their needs and changed lives.
Improving Pupil Mobility Statistics
As a consequence of this significant community initiative the pupil mobility statistics are improving from around 70% annually to approximately 40%. With the increased stability, greater parental trust in the school's provision, stable staffing, improved teaching and learning and layers of further support such as the use of child interpreters all help to provide a sense of security in which everyone is valued, irrespective of nationality, belief or ethnicity.
A Holistic Approach
There is a very special atmosphere in this setting. Teachers and support staff do not simply act as educators. They embrace a holistic approach to the needs of children and families, which is humbling to witness. IQM is not alone in recognising the exceptional work of the team. Oasis Academy Foundry is recognised by a range of organisations which include Inclusion Quality Mark Centre of Excellence 2018, the Archbishop of York Young Leaders Award Scheme 2017/18, School of Diversity Award 2018 and in 2019 National Centre for Diversity School of the Year Award, Board, SLT of the Year and UK Principal of the Year.
Relentless Ambition to Improve Further
Among the secrets of the school's success is its relentless ambition to improve further, Governors are currently expanding their role and remit beyond the school to embrace a community and charity remit. Working in close collaboration with other school settings' provision now includes a mums' drop- in, a health and well-being group, ESOL support (English for Speakers of Other Languages), ESOL training for leaders of ESOL , TA courses for local residents and parents who may wish to apply for roles in schools, links with the women's refuge and a holiday hunger programme. Much of this work is linked with or outsources to the New Begin Trust as part of a sustainable community initiative.
Community Orientated Parental Support
As the parental support becomes increasingly community orientated and supported by inter-agency collaboration, the school is able to focus even more closely on the quality and consistency of its work and on the progress of every one of its pupils. The NPQML foci for action research, which forms part of the school's drive for further improvement are questioning in depth for Maths and the implementation of effective reading methods in KS1.
Engaging Professional Community Volunteers
There are many facets to the school's work. New initiatives include being a pilot for Oasis Community Housing and engaging professional community volunteers under the "Good Run" initiative. Through the latter, people from diverse professional backgrounds run two or more miles from the city centre and then engage in school/ community support activities before running back to their place of work, these just happen to be people with influence who can make a difference in many other ways, using their professional skill sets.
Action Research Approach
One could dare to suggest that some aspects of the many initiatives have not been effectively thought through, but this is simply not the case. Work with Birmingham City University (BCU) epitomizes the action research approach adopted by the school. A Pan European research project into provision into migrant and refugee communities will lead to the creation of software which will offer parallel support for families and schools. Oasis Foundry has made a major contribution to this initiative which highlighted stark contrasts between provision in Winson Green and those from other countries who were at a loss to know where to start in terms of engaging and supporting families.
Inclusion is the Norm
The school's review of its IQM targets for the last year is accurate and reflects key aspects of its work. Inclusion at Oasis Academy Foundry is not separate from normal provision, inclusion here is the norm. Through the exceptional journey the school and community have been on in recent years, everyone has organically grown, as has community cohesion. This is not an easy school or community in which to work. The circumstances and challenges provide intense pressure for all concerned, but it is evident that volunteers, the school and community teams all inspire each other to give the utmost of their time and skills for every one of those disadvantaged children and families with whom they have contact.
Find out more about the IQM Inclusive School Award
If your school is interested in obtaining the IQM Inclusive School Award or you wish to talk to a member of the IQM team please telephone:
028 7127 7857 (9.00 am to 5.00 pm)
or email: info@iqmaward.com for further details.
Want more information on the IQM Award? Click here to request your free IQM information pack.