Oaklands School in Leicestershire has achieved the Inclusive School Award with Flagship School status.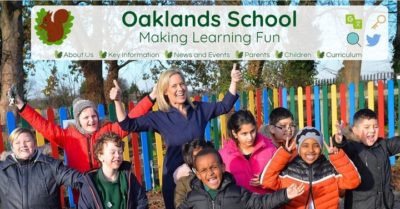 Context
Inclusion is at the heart and of all that happens at Oaklands School. The staff here care deeply about their whole school community and leaders ensure that there is a clearly understood vision and ethos around striving for excellence for each of their pupils. Here pupils are truly UNIQUE (Understanding, Nurture, Interaction and communication, Quality, Us and Engagement). Staff at the school live these values going above and beyond and being innovative and creative in approaches to meet each child's individual needs. It was apparent that the leadership in the school are constantly thinking and reflecting on the wellbeing of the whole school community. The senior leadership team make decisions that are carefully considered and leaders ensure they listen carefully, removing unnecessary barriers wherever possible. They ensure that the ethos and culture of the school and environment is in order that everyone can be the best they can be.
New Learning Processes
The school has a developed their 'Building Learning Powers.' The children and staff have developed a creative learning culture that encourages children and teachers to become better learners. To allow and encourage children to approach difficulties in learning without fear of failure and to allow children to take small steps within learning. This will develop children's confidence in learning. This approach is intrinsic to everyday teaching and learning. The children and staff have developed an understanding of the learning processes. The language for learning is through the use of metacognition. This has involved leaders and created an ethos and language of learning throughout the school allowing children to deepen their understanding by encouraging them to think and communicate even more about their learning. This approach develops children to build their capacity to learn in challenging circumstances, not just in school but as they move on in life, maximising success.
Leaders and Staff think Strategically
Creative approaches are taken to facilitate a real sense of individual progress to ensure children's best possible outcomes are achieved. Including aspects of the environment to support learning and self-regulation. For example, the development of the outside area and the 'huge' outside climbing area which is being developed shortly. The teachers are highly trained with regular CPD that empowers all staff to really focus to support, scaffold and celebrate learning. Staff are highly aware of the community in which they serve. This includes leaders and staff thinking strategically and carefully to work with families and the community. For example, the family support worker and key school staff work with families and agencies to educate and support the families with a range of support including the debt to housing. The school also focus on developing, upskilling, and educating the parents and key professionals that support families. Often the professional support staff are not aware of how to meet the needs of the children and families. 'We train them using the tools developed in school which helps professionals best support families and children outside of school.' Professionals that have undertaken this training have a better understanding of the difficulties that families have. They are therefore better informed and, in a position, to target resources to the needs of the family- thus alternately supporting the child.
Support for Individual Children
The outreach at Oaklands school is extremely well organised and accessible via their excellent website. The school offers support for individual children and training via the Ash Field Teaching Alliance. This includes training in behaviour including TEACCH, alternative and augmentative communication including PECs and Makaton. They also offer services in supporting SENCO's and parental workshops.
We Look at Ability not Disability
During the pandemic, the school developed a deeper understanding of the importance of PSHE for children with a clear focus on communication and interaction in every context and every setting. The school has developed this further by actively using research and combining this with a deep understanding and knowledge of the children, to create the OPAL (Oaklands Progressive Assessment Ladders) This curriculum breaks down the curriculum so that it can clearly demonstrate the 'Bitesize' progress that children make across the social, emotional, and academic curriculum. This piece of work has come from the golden thread of the school. 'We look at ability-not disability.' This is clearly evident across the documentation, website and inspirational staff that I spoke to.
The Children's Love of Learning
This piece of work then dovetails with EHCP's and other documents. This reduces workload and most importantly keeps staff focused on the children's key targets which in turn lead to positive outcomes and increases the children's love of learning. The school have also linked this to an 'inside-outside' curriculum offer that has been developed to respond to the specific needs of children. It is both broad and rigorous. The children are given many varied opportunities to explore their capabilities in multi-sensory ways both inside and outside the classroom setting. There is a real focus on the development of outside learning. Children benefit from being completely immersed in an environment that is rich, and augmentative communication is supported by simplified language. The school has developed 'Spinney Sessions 'for all classes, in a nature area, and eco-education is an integral part of Oakland's curriculum offer. The curriculum has three distinctive pathways, reflecting the children's diversity in learning needs. The development of this teaching strategy and pedagogy has been recognised with National Autistic Society Accreditation.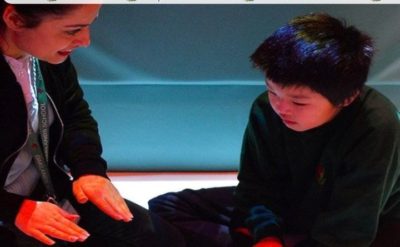 A Truly Inclusive School
This is a truly inclusive, happy, and purposeful school. The sense of belonging from all stakeholders is tangible and, as a result of this sense of safety, adults and children alike are more confident and able to take on greater challenges. They all feel this success and continue to build on it with research, hard work and passion, resulting in the school expanding and growing, both physically and also in its outreach and support of others. The support mechanisms facilitated by the school have well-being at its core, leading to all stakeholders creating a deep culture for all to progress and succeed. The Headteacher and her SLT has developed a team with resilience that work in an honest, open, hard-working way solely so that children and family connect together with openness and kindness.
Find out more about the IQM Inclusive School Award
If your school is interested in obtaining the IQM Inclusive School Award or you wish to talk to a member of the IQM team please telephone:
028 7127 7857 (9.00 am to 5.00 pm)

or email: info@iqmaward.com for further details.
Want more information on the IQM Award? Click here to request your free IQM information pack