Oaklands School in Leicester has achieved IQM Centre of Excellence status.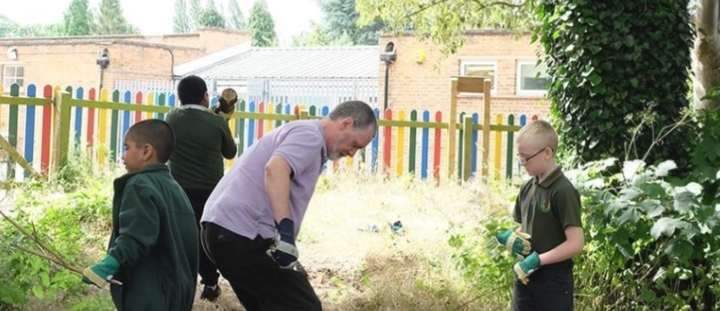 Background
Oaklands School has been an IQM accredited inclusive school for several years and this is their fourth full day assessment. The documentation submitted by the school indicates that, following this assessment, they wish to be considered for Centre of Excellence status. The Self Evaluation Report (SER) is both comprehensive and accurate. I have been able to verify all of the evidence by my tour of the school, scrutiny of policy details both hard copy and online, plus my face to face meetings with teaching and support staff and students attending the school.
Sources of Evidence
The IQM Coordinator arranged a full day's timetable for me including:-
• A full tour of the school enabling me to view teaching and learning classrooms, intervention rooms, offices, sensory rooms, communal areas and outside learning environments.
• Face to face meetings with key members of staff and representatives of parents and governors.
I met with:-
• The Headteacher.
• IQM Coordinator.
• Chair of Governors.
• Parent.
• Representative groups including SENDCo and Teaching Assistants.
• Staff with specific responsibilities: Behaviour, Forest School.
• Lunch with representatives from the School Council.
• Telephone conversation with the Local Authority's Raising Achievement partner.
School's Website
In addition to the above I was also able to gain further information from the school's website and the most recent Ofsted report (January 2018).
The school's website is engaging, up-to-date and very user friendly. Information available on the website is under the following headings:-
• About us: which includes a Staff List, Headteachers welcome, Ethos and Values, Governor details, Ofsted reports.
• Key Information.
• News and Events.
• Separate sections are included for Parents and Children.
• The Parents' section gives parents information regarding curriculum, uniform, parents' workshops plus advice and suggestions as to how to be involved in children's learning and excellent tips, ideas and problem solving.
Movie Modelling
A particularly outstanding feature included in the Parents' section is the "Movie Modelling" which contains short video clips for parents to develop and embed behaviours and actions learnt at school, for example, Good sitting, Putting on a coat etc.
"Please watch these very short clips to see the types of instructions that we would use to help children understand very simple instructions. This will help them to develop their independence. You could play them when you want your child to carry out one of these simple tasks to show them what it looks like i.e. taking their coat off. The movie clip will also help them to understand what you want them to do. Perhaps play it on an iPad, and then you say the instruction using the same words. The visual instructions will support them to understand what your words mean. If you use the same language each time you say the instruction, it will soon become clear."
The clips are also used as a teaching tool in the classroom.
The most recent Ofsted inspection makes note of the recent changes the school has gone through, change of Headteacher, appointment of new Deputy and recognises the changing and increasingly complex cohort of students now attending the school. The inspection report judges the school as "continuing to be good……with specific references made to:-
1. The leadership team has maintained the good quality of education in the school since the last inspection. We found all areas for improvement from the previous inspection had been met.
2. Leaders and governors have successfully managed a number of significant changes since the last inspection.
3. The leadership team have an accurate view of the school's effectiveness. Governors and leaders know the school well and have a robust plan in place to address the priorities you have already identified.
4. The leadership team have developed effective systems to regularly check on the quality of teaching.
5. Parents and carers are generally very positive about the school and the difference it has made to their child's well-being and progress."
Parental Support for the School
Indeed, point number 5 above was made very evident to me during my visit when one parent told me how wonderful the school had been in both the transition of her son into the school, the progress he had made and the confidence she as a parent had developed,
"I don't know what I would do without the school."
Increasing Numbers on Roll
The comments made in the Ofsted report are reflected in the rise in the number on roll (numbers have increased from 45 on roll to 100 in a 5-year period. This has placed tremendous pressure on the building, which was originally designed as a primary school. Staff work tirelessly to provide the best possible learning environments for the children despite the problems of high ceilings, draughty windows and echoing rooms.
Commitment to Inclusion
The school's ethos towards inclusion is one of absolute commitment. In addition to the day to day provision for the needs of all individuals the school is also directly involved with:-
• Early Bird and Early Bird Plus Training: "EarlyBird (under five years) and EarlyBird Plus (ages four to eight) are support programmes for parents and carers, offering advice and guidance on strategies and approaches for dealing with young autistic children. Both programmes work on understanding autism, building confidence to encourage interaction and communication and analysing and managing behaviour. The EarlyBird Healthy Minds programme is a six-session parent support programme to help promote good mental health in autistic children."
• Leading cross county role in Moderation and Assessment.
• Cross County SEND Reviews – Oaklands is leading on the development.
• Links with local schools (Whitehall Primary School) and a member of the SENCo hub of 7 schools.
Learning Environment Improvements
There are on-going developments to the building and outside environment to accommodate the changing needs of the children, plus the increasing numbers. (Forest School on site, sensory rooms, calm zones).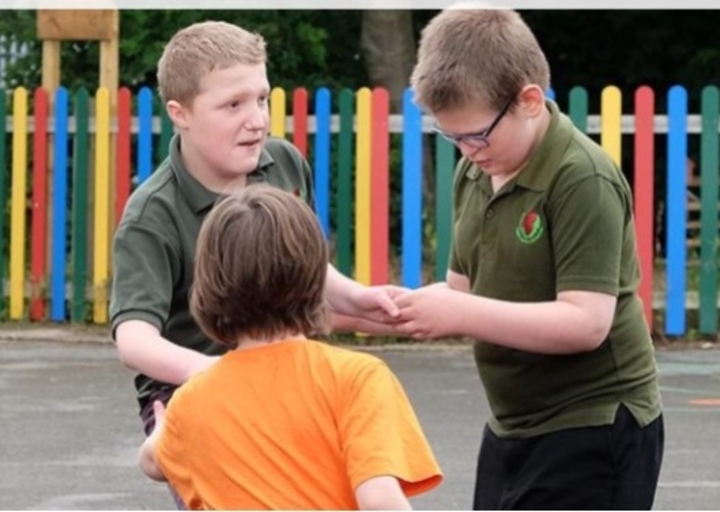 High Level of Expertise and Professionalism
There is a very high level of expertise and professionalism within the teaching and support team who also work closely with outside professionals and providers (OT). The school might like to investigate the use of peer and self-evaluation programmes as part of their CPD, for example,
• Irisconnect.com ("an innovative video-based professional learning platform and access PD activities proven to transform teaching & learning in schools.").
• Osiris Educational: Outstanding Teacher Intervention (OTI).
Professional Discussions with Colleagues
During my visit there were conversations regarding the baseline assessment of social, emotional and behavioural skills plus the further use of ICT to track and monitor progress and improve home school communication. I would strongly recommend the school to use the contacts within IQM schools who are also on the same journey, indeed some schools have made significant progress. Should the school be successful in its application to be accredited as a Centre of Excellence, then there will be ample opportunities to forge links and share information via the IQM Cluster Groups.
Find out more about the IQM Inclusive School Award
If your school is interested in obtaining the IQM Inclusive School Award or you wish to talk to a member of the IQM team please telephone:
028 7127 7857 (9.00 am to 5.00 pm)
or email: info@inclusionmark.co.uk for further details.
Want more information on the IQM Award? Click here to request your free IQM information pack.