Outwood Academy Bishopsgarth in Stockton-on-Tees has achieved Centre of Excellence status.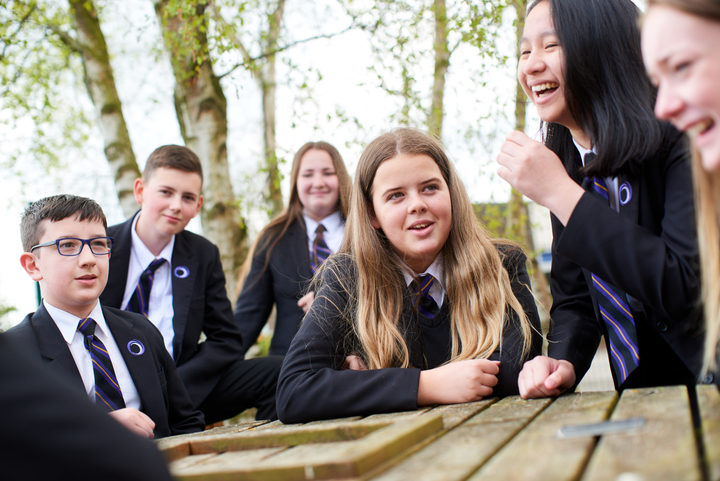 Context
Outwood Academy Bishopsgarth is a small (NOR 459) 11-16 Academy, part of the Outward Grange Academies Trust, situated in an area of some social deprivation. Its student cohort comprises 52.4% Pupil Premium, 1.9% EAL, 1.0% CLA, 24.8% SEND (including 4.8% with EHCPs).
Outwood Grange Academy Trust
The school joined OGAT in 2016. Changes of leadership, structures and systems during the last 4 years have resulted in considerable progress and improvement in the culture and standards of the school. This is recognised by stakeholders and in 2019, Ofsted judged the Academy to be 'Good.' The Headteacher who led during this period of development recently left the Academy for promotion within the Trust and a new Head of School has taken up post in April 2021.
Clear Commitment to Pupil Progress
There is a palpable energy and commitment among staff to continue to improve provision and increase opportunities for their community by enabling students to make as much progress as possible and to aim, and achieve, high.
No Child Left Behind
The school has placed a focus on meeting the needs of all students, which are comprehensive and wide-ranging. Bishopsgarth is a local authority enhanced mainstream school in that it admits children with physical disabilities and those with cognition and learning needs who have Education and Health Care Plans. However, these students are very much integrated into the mainstream learning structures and systems and are included in all aspects of the academic and social life of the academy.
Supporting Vulnerable Students
In addition to these students, Bishopsgarth has many SEND, PP and vulnerable students and staff have invested much in developing curriculum and support provision to meet their needs. New structures facilitate the support of students' well-being and fitness to learn, whilst Continuous Professional Development has enabled teachers and support staff to improve their knowledge and practice in teaching and learning strategies, thus enabling children to access high quality learning. The school has plans to continue this work and leadership recognises which of these developments should be prioritised.
Positive Culture for Learning
Rigorous and robust systems of monitoring and accountability ensure that structures promote a culture of learning whilst also recognising that all children are unique individuals, and are treated as such, whatever their barriers, experiences or aptitudes. The needs of all students are very closely assessed. These are reflected and recorded in every student's 'Passport' and in the whole school Provision Map along with interventions implemented. Resources are researched and provided to support any 'new' need which might arise. Leaders are continuing to work on developing Teaching and Learning Practice, in order that the 'toolboxes' of staff can be filled further with a range of techniques.
Collaboration Extends Learning Opportunities
Bishopsgarth's collaboration with other academies within the Outward Grange Trust at a number of levels benefits students as there is a mutual sharing of knowledge and good practice in all areas. In addition, the school draws upon support from a wide range of organisations and charities within the local area to work with staff and students.
Covid Challenges Met 'Head On'
The challenges of Covid and Lockdowns were met 'head on' and with determination. The school ensured that all students had access to online learning and communication. The curriculum was delivered virtually via Google classroom, whilst there was also an emphasis on engaging students socially and keeping them in touch with staff and peers in order that they felt very much connected with the school. Weekly wellbeing checks were made, more frequently if necessary, and home visits took place in line with government guidelines. There was close liaison with other agencies, wherever appropriate, to ensure that families were receiving support. A parent told me that he felt that the school could not have done any more than it did to facilitate and support learning and was impressed that the Headteacher addressed students online every day. Professional training continued during lockdowns, ensuring that all staff were skilled in delivering an online curriculum. Hard copy learning materials were provided for students if their needs meant that they struggled with screens or if the subjects were inherently practical, such as Art. There is a clear plan to facilitate 'catch up' post lockdown for all children, according to needs.
Positive Outlook of All Involved
The passion of staff and of the governors whom I met in striving to create a learning haven where children want to be, was evident. The students I saw were positive, honest and happy with their school. They were motivated by praise and rewards systems and showed aspiration.
Bishopsgarth's Achievements Recognised
Parents recognise the recent improvement of the school and have confidence that staff will do their very best. Consequently, they are now much more consciously making Bishopsgarth their first choice for their children and numbers are rising. There are several within year admissions and students are warmly welcomed, be it for a 'fresh start' or a move for any other reason.
Focus on the Future
There is a palpable sense of teamwork and pride exuding from 'Bishopsgarth' underpinned with a calm but energetic focus on continually moving forward in the context of a range of challenges but always putting students first.
Find out more about the IQM Inclusive School Award
If your school is interested in obtaining the IQM Inclusive School Award or you wish to talk to a member of the IQM team please telephone:
028 7127 7857 (9.00 am to 5.00 pm)
or email: info@iqmaward.com for further details.
Want more information on the IQM Award? Click here to request your free IQM information pack