North Walsall Primary Academy has become an IQM Centre of Excellence.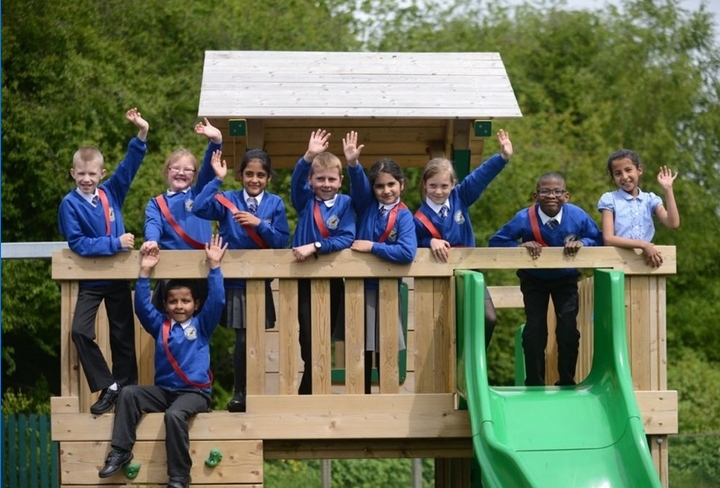 A Learning Community
North Walsall Primary Academy is a small primary school with 240 children on roll. It is a learning community in which everyone wants to continuously improve, as a child stated:
"We all work hard to do our best."
An Inclusive and Nurturing Ethos
The school is committed to help and engage with all its stakeholders in order to achieve this. There is a real drive by all stakeholders to create a high-performing academy that helps pupils to make the accelerated progress required in order to reduce the difference between them and their national peers. Pupils benefit from an inclusive, nurturing ethos, coupled with highly skilled staff and an increasingly creative and exciting curriculum. The Academy serves pupils from a very deprived area of Walsall; within the 20% most deprived nationally. A rapidly growing number of pupils are new to the country and speak no English when they arrive, often having had no previous schooling. Attainment on entry is significantly below age related.
An Oasis of Education
Walsall Academy is an inclusive school. The school staff are effectively led by the Head and her team, with high expectations that permeate through everything they do as a school, including ensuring healthy sandwich boxes. All stakeholders strive to be inclusive and are willing to go the extra mile for the children. As a school:
"We go above and beyond to meet the needs of all children."
The school is highly regarded by parents who really appreciate the support and guidance that they are given, to them personally, and the tailored interventions given to their children. The school is working hard to engage with parents and this was demonstrated with the highest parental attendance at an Inspire Workshop. I heard myself say out loud
"This school is an oasis."
The intelligence and discussion I had with the Headteacher and Assistant Head was inspirational. The school is determined, quite rightly, to extend the depth of the 'Oasis' further to achieve high outcomes for their children.
Children Progress Well
Children who attend this school are extremely polite, focused and sociable. Many begin Reception with levels well below those expected of their age group. However, despite this, the effective teaching and learning enables the children to progress well from their starting points. By the time they leave, children who have been with them throughout their education make increasingly good progress.
Dedication that Shines Through
There is a strong cohesiveness in this school community, and everybody supports each other. The Headteacher and Assistant Headteacher, Senior Management Team and Inclusion teams are extremely driven, using research-based evidence to inform future school developments. The teaching staff are extremely committed. The unreserved dedication of the Nurture Leads is commendable. They have had a huge impact on the emotional resilience of children which has had a direct impact on the children's progress. The well trained and dedicated Teaching Assistants are committed and passionate that all children succeed. All staff are focused on the same objective, wanting the best for all children regardless of difference. 'Teachers make learning fun' and the curriculum plan supports this with start and finish activities that engage the children.
Inclusion is an Embedded Feature
The Trust, Governors and senior leaders have driven forward improvements in all facets of the school's work and they remain ambitious for all children. The disadvantaged and those with special needs are very well supported through careful needs analysis, well planned and tightly monitored intervention and support. Inclusion is an embedded feature of daily practice in this school and the children are aware of how they, and their peers, are valued and supported. Children stated that this is a strength of the school. All stakeholders are fully committed to improving the lives of the children in their care.
Find out more about the IQM Inclusive School Award
If your school is interested in obtaining the IQM Inclusive School Award or you wish to talk to a member of the IQM team please telephone:
028 7127 7857 (9.00 am to 5.00 pm)
or email: info@iqmaward.com for further details.
Want more information on the IQM Award? Click here to request your free IQM information pack.