Newlands Academy in Southwark has achieved IQM Centre of Excellence status.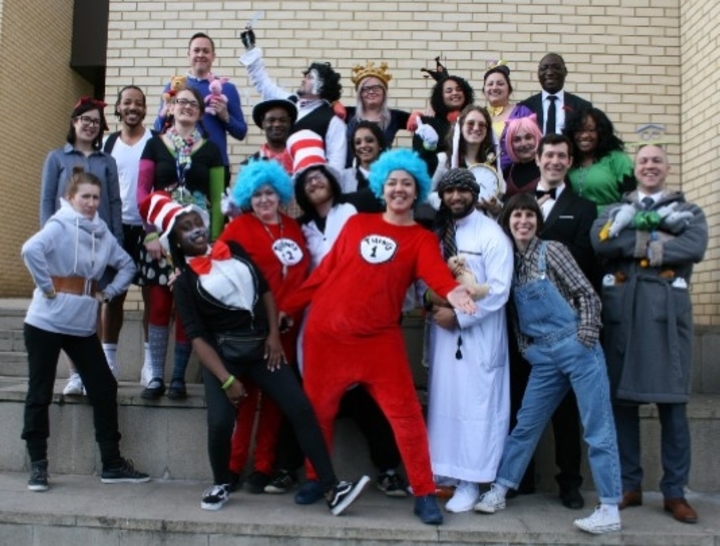 Extremely Positive
Thank you, your staff and students for hosting my visit on 6th June 2018. Everyone I met was extremely positive about Newlands Academy. Please extend my thanks to the pupils, staff, the governor and parent who gave up time to meet with me, especially Lauren for planning and facilitating the assessment.
Motivated and Skillful
The multi-disciplinary staff team are exceptionally motivated and skilled and enjoy excellent relationships with the students. A busy, purposeful atmosphere exists promoting high levels of engagement. Excellent resources are used to support learning and challenge pupils to achieve their targets. Staff make use of imaginative and creative resources and strategies which encourage pupils to access the curriculum, persevere and do their best. The lessons are well differentiated, age appropriate and fun. The enrichment activities offer students an opportunity to extend their skills, try new activities, just have fun or use the time to reflect with staff who are highly skilled in facilitating these informal meetings. I was privileged to visit a school that has moved at a pace to ensure that all students are on a flight path to success and where the academy as an institution has a strong moral purpose to ensure that every student succeeds.
Achieving External Qualifications
The drive to ensure that pupils achieve external qualifications is paramount in the academy. Pupils are proud of the fact that they are working towards GCSEs and the utmost care is given to ensure students are thoroughly prepared and able to cope with the pressure of exams. Students who are not ready to take GCSEs are prepared for other relevant qualifications such as functional skills. Evidence in the school environment reflected the preparation for exams and students were very aware of the timetables that were evident and the need to work hard and achieve their best. There are now plans, starting with the current year 10, for students to be assessed against Progress 8. This will mean that students at Newlands will be able to work to the same set of expectations as pupils in mainstream education and achieve similar outcomes.
Cultural Change
The Head teacher who has been in role since 2016 has worked hard to ensure the vision of the school is well embedded. There has been an enormous change in culture resulting in an ethos of high expectations and all staff have bought into the vision. In 2016 there were 27 students on roll at Newlands and currently there are 58. This reflects the success of the school and the recognition it holds within the community. The aim of the Head teacher as National Director of SEND at AET is to ensure that all special schools within the AET community of schools gain IQM.
The Inclusion Team
The Inclusion Team underpins the work in Teaching and Learning at Newlands. This team includes an Educational Psychology Team consisting of a Lead Psychologist and three trainees, a Speech Therapist, Art Therapist and Physiotherapist. This team ensures staff are supported with daily debriefs and access to therapists once a week and additional supervision for Teachers, Teaching Assistants and Assistant Psychologists. The Behaviour Team ensure that students' needs are well met throughout the day, giving them personal contact at the start of the day, ensuring preparation for changes of routine and ensuring students are well organised and ready to learn. Students and staff access these teams and they are highly regarded.
Exemplary Professional Development
Professional development for staff has been exemplary. This has included, behaviour strategies, MAPPA, emotional coaching, attachment theory training, the behaviour thermometer and restorative practice. Strategies have been shared with parents. The merit system devised by the academy ensures students can self-monitor their behaviour and responses. It is evident in every classroom and around the school. Students know and understand how this system works and how it can help them to succeed in their learning. Teaching Assistants have worked extensively with SLT to identify their areas for development and assess their strengths and weaknesses. This has led to a very strong support team many of whom would like to become teachers.
Preparation for Life
Preparation for life after Newlands is also extensive with the implementation of the Barclay's Skills for Life programme. Students are well prepared for College beginning in year 10 where students have taken a range of courses, for example, stonemasonry, animal welfare, mechanics, and construction. Year 11 are great role models for younger pupils. In 2018, they will have their first graduation at Newlands Academy.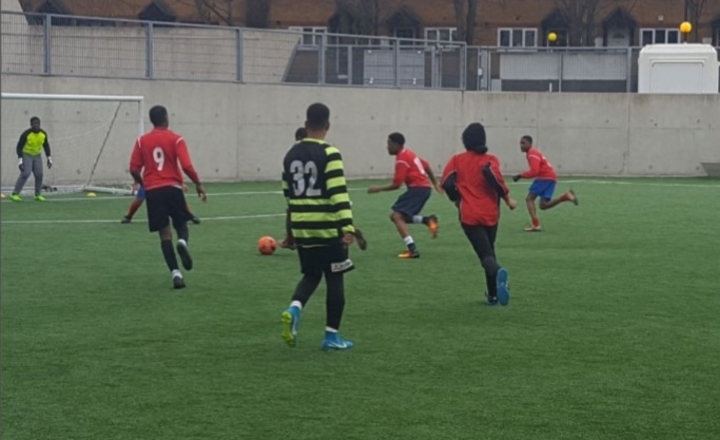 Supportive Parents and Governors
Parents and Governors are highly supportive of the school's inclusive ethos and are able to give examples of work that has ensured students have thrived in this institution where they have failed in others. Family support is undertaken very thoroughly and extensively and hard to reach parents have lots of additional support.
Streamlining Data and Assessment
Data and assessment have been thoroughly reviewed this year which has led to a streamlined model being rolled out for next year. The introduction of Flight Paths will ensure that every student aims for the highest and most appropriate outcomes based on their individual profile.
Beginning Every Day with a Clean Sheet
The year 10 student who escorted me on a school tour was extremely articulate and able to explain all the procedures, policies and protocols for the students and staff to follow. He said that staff had helped him to change, that issues were resolved by talking and that staff do not hold a grudge. Every day students begin with a clean sheet. If there is an incident, the following day everything is back to normal.
Having spent the day at Newlands Academy I fully agree that the academy is dedicated to providing opportunities for students to develop a wide range of life skills and moral values that enable them to have greater access to a positive and successful future.
Find out more about the IQM Inclusive School Award
If your school is interested in obtaining the IQM Inclusive School Award or you wish to talk to a member of the IQM team please telephone:
028 7127 7857 (9.00 am to 5.00 pm)
or email: info@inclusionmark.co.uk for further details.
Want more information on the IQM Award? Click here to request your free IQM information pack.