Mosspits Lane Primary School in Merseyside has achieved the Inclusive School Award.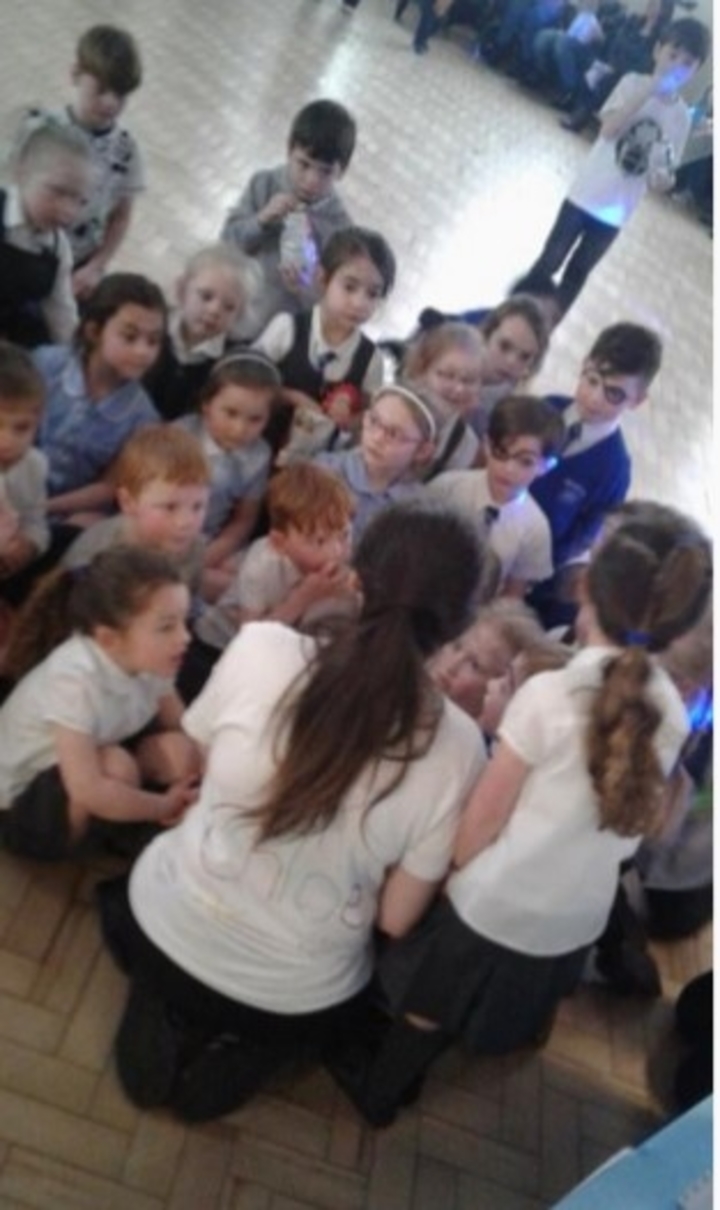 Happy, Welcoming and Fun
Mosspits Lane is an inner-city primary school that has recently been judged good by OFSTED. The school is a happy, welcoming and a fun place to be for all pupils. The school takes delight in ensuring that all the learning and activities on offer are fully inclusive to all children. The school is keen to ensure that everyone has an equality of opportunity to succeed and take part in the daily life of the school.
A Broad and Balanced Curriculum
The school offers a broad and balanced curriculum, with an emphasis on the arts, sport and wider curriculum such as, humanities and ensuring that pupils can be successful in life in Modern Britain. Pupils make good progress and are keen to do well.
An Inclusive Community
Mosspits Lane Primary School offers everyone an opportunity for: 'Individual success and achievement is celebrated, reaching your full potential is actively encouraged and equality of provision for all children and staff is a given. Finally, the school is an inclusive community without discrimination, aiming to appreciate all differences, whether on the grounds of gender, age, race, ability, disability or background.'
Highly Motivated and Committed
The Senior Leadership Team are highly motivated and committed to ensuring that the school is an extremely inclusive environment where every single child is able to prosper and thrive. For example, in the early morning girls' football club, pupils demonstrate care and pride in helping each other to learn and develop good football skills.
Dedicated Staff
All staff are highly dedicated to the school ethos and inclusive values. They show commitment and take great pleasure in ensuring everyone is involved. The Teaching Assistants are incredibly dedicated to providing 'above and beyond' what is required so that any child that needs support or additional help can receive the very best care and assistance.
An Inclusion Focus
During the singing assembly and staff briefing, that I was welcomed into, it is clear to see that the school has a very effective focus on inclusion and equality of opportunity that drives the school's main ambition of ensuring every child is engaged in something.
Celebrating Pupils' Progress
The displays of pupils' work celebrate their progress in subjects, such as, art and design, English and mathematics. During the tour of the school the head girl and head boy were keen to 'show off' their school as they demonstrated how they are extremely proud of their school, and their work.
Extracurricular Activities
The school has a vast choice of extracurricular clubs and activities, the provision is enhanced through the sports funding. The sports coach has engaged pupils in many additional clubs to enhance the main curriculum, such as, cycling, football, scouts and a very competitive sports day, all children are keen to participate in these additional activities
Resources
There is one ICT suite and each year group have a class set of computer tablets that are used to enhance the curriculum within the classroom environment. The school library is a rich space filled with books and quiet reading zones for the pupils to benefit from.
High Expectations of Pupil Behaviour
The behaviour policy ensures that all pupils know how to behave and that they understand the high expectations that adults have of them. Pupils say,
'that rewards are frequently given out and poor behaviour is not the norm at this school.'
Behaviour is a strength of the school and pupils have a high regard for each other and show respect for adults in school.
Find out more about the IQM Inclusive School Award
If your school is interested in obtaining the IQM Inclusive School Award or you wish to talk to a member of the IQM team please telephone:
028 7127 7857 (9.00 am to 5.00 pm)
or email: info@inclusionmark.co.uk for further details.
Want more information on the IQM Award? Click here to request your free IQM information pack.