Montgomery Primary Academy in Birmingham has achieved Centre of Excellence status.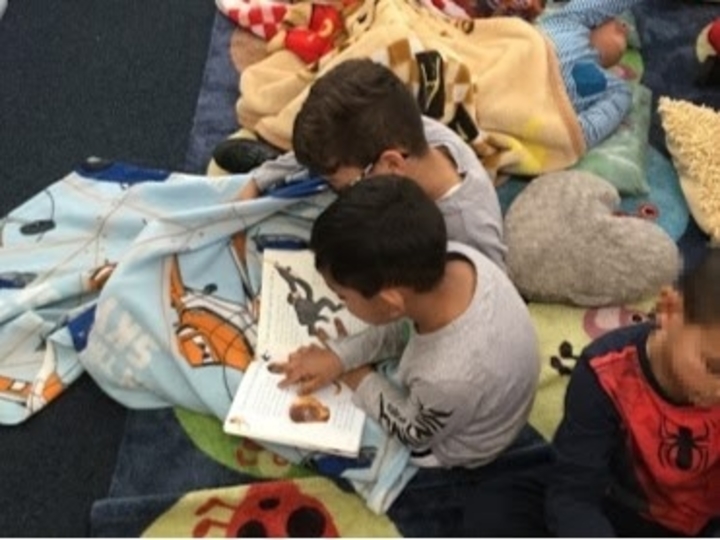 Proud to Belong to an Inclusive School
Montgomery Primary Academy is an inclusive school. The Executive Headteacher and the staff team have created a united vision. The children who attend Montgomery Primary Academy are proud to belong to such an inclusive school. They are valued for their own personalities and strengths, and they have a strong voice and are given many opportunities to take responsibility and to be young leaders. One Year Six pupil said:
"We are a great community. "Whatever religion we are, if we have different coloured skin or any special need, it doesn't matter. We are all equal.'
Opportunities are Amazing and Exciting
Enrichment is a very strong feature of the school. The opportunities for all are amazing and exciting. The staff know the children well and they use their considerable expertise to develop systems, based on research, to enable all pupils to succeed and to flourish in a safe environment and through an enriched curriculum. There is a strong feeling that 'every child needs a champion' and the ethos of the school reflects this by giving the pupils a range of adults to work with. Specialist staff are employed who enthuse and develop high quality learning: these include an artist, a gardener, sports coaches, radio professional, musicians and IT specialists. The radio project helps the children to gain confidence which feeds into their reading and writing skills.
Parents are Very Happy with the School
Parents are very happy with the school and value the opportunities which are given to their children. They say that all children are welcomed at the school and it just gets 'better and better.' Parents said that they like that the school is transparent and communicates well. They also say that the school is not just for the children, it is always there for families too.
Helping the Children Thrive
Montgomery Primary Academy has put everything in place so that the children thrive. The very effective Special Needs Coordinator ensures there is attention to detail in every aspect of related practice.
Continual Improvement
A strong ethos, based on continual improvement, striving for the best outcomes for all children, has therefore been embedded in the culture of the whole school.
A Personalised Skills-Based Curriculum
The skills-based curriculum is personalised to enable all pupils to achieve. An abundance of opportunities is offered to all pupils. The learning environment is exceptional and very well planned, with pupils' needs at the heart.
A Consistent Approach to Learning and Teaching
The staff know what the children need to learn and have created a consistent approach to learning and teaching, across the school. The resources are new and plentiful, from beautiful cosy reading areas, PE cupboards brimming with specialist equipment to outdoor gyms and a massive Multi Use Games Area.
Reading and Writing are Well Promoted
Reading and writing are very well promoted throughout the school. 'Talk for writing' is an integral part of the school curriculum and the school has been selected, by Pie Corbett, to be a model school and host training and visitors to share their expertise. Texts are chosen to reflect the needs of the pupils, with each class studying a new text each half term which is launched with a 'wow' and concludes with a visit or visitor. The writing which results from this is of high quality and the pupils are confident to write and enjoy their learning throughout the school. The pupils in Nursery get a high-quality start to their learning. The environment is rich and is well planned to enable the pupils to begin their learning journey with a flying start.
The Mathematics Approach is Consistent
The Mathematics approach is consistent and manipulative equipment is encouraged for all pupils to use to develop a deeper understanding. Pupils confidently use Roman numerals to write the date.
Carefully Targeted Support Based on Needs
Support for pupils with English as an additional language is carefully targeted and based on the needs of newly arrived pupils. The support is coordinated and evaluated regularly and so the children quickly learn to speak English. They are given confidence and encouragement to make very good progress.
Behaviour is a Strength
Very good behaviour is a strength of the school and the children receive excellent guidance from the school's strategies. These include the 'passport' which is a wonderful ongoing celebration of the pupils' successes and attitudes to learning.
Pupil Voice is Evident
Pupil voice is evident throughout the school for example, through the School Council, the Rights Respecting Schools Award steering group, opportunities for debate and to vote on school improvements. Strategies are in place to use and develop communication skills, such as the school radio.
Determined to Push the Limits
Montgomery Primary Academy is determined to push the limits. They say, 'we don't settle for less than excellent and we won't allow our pupils to either.' This approach is clear throughout the school.
Find out more about the IQM Inclusive School Award
If your school is interested in obtaining the IQM Inclusive School Award or you wish to talk to a member of the IQM team please telephone:
028 7127 7857 (9.00 am to 5.00 pm)
or email: info@iqmaward.com for further details.
Want more information on the IQM Award? Click here to request your free IQM information pack.