This week we're delighted to have another 8 fabulous schools joining the IQM family. Can we give a big shout out to St John Fisher Catholic Primary School, The Deans Primary School, Nettlesworth Primary School, St. Wilfrid's Academy, Prince Albert Primary School, Ayresome Primary School, Millennium Primary School,  and Kettlebrook Short Stay School.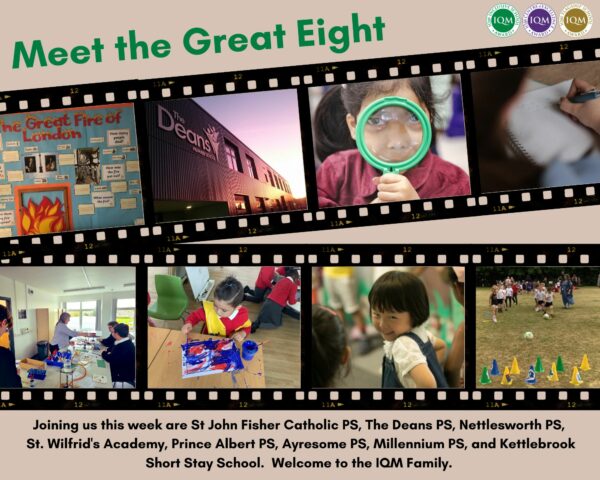 'The Staff Care About Each Other'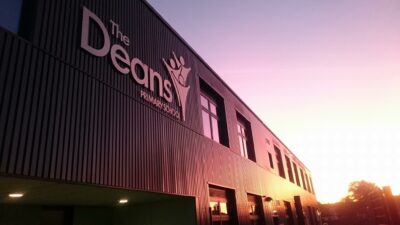 First to achieve our prestigious Flagship status this week was The Deans Primary School.
Our Assessor was impressed with the Swinton school from the moment they arrived. They explained, "The Deputy Headteacher and Assistant Headteacher began the IQM review day by describing the inclusive ethos at The Deans Primary School as a "family" and "home". 
They explained that there is a true family feel as "the staff care about each other, the staff care about the children, the children care about the staff and each other" and that "we all want what is best for each other". 
"The Deans provides a safe haven for staff and children alike, which creates a sense of belonging throughout the school community.  The sentiment of The Deans' family ethos was echoed by all stakeholders throughout the review process."
• Read more – The Deans PS Achieves Flagship Status 
Exemplary Practice and Bespoke Curriculum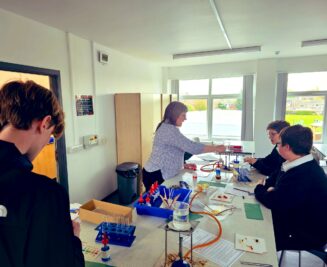 Next it was over to Doncaster where St Wilfrid's Academy secured our Flagship status.
Our Assessor explained, "Due to their exemplary practice and bespoke curriculum pathways, they have replicated their curriculum and ethos to support another AP and now have a sister school in Leeds, also offering a broad and balanced curriculum, personalised to the students with support from a multidisciplinary team. 
"This in turn has supported their application through the DfE pilot to apply for Wave 15 Alternative Provision Free Schools and they currently have 4 applications in place for Local Authorities with areas of acute need for this provision.  This will form the basis of their IQM Flagship Project."
• Read more – St Wilfrid's Academy Achieves Flagship Status 
No Child is Left Behind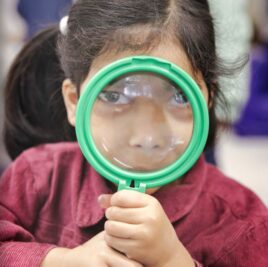 Also achieving Flagship status this week was Prince Albert Primary.
After visiting the Aston school our Assessor noted, "Whilst the school has been working on a focused element of inclusion, it was clear throughout the day that no child is left behind. During the learning walk it was evident that the school values communication skills and it was pleasing to see that some of the strategies adopted in the Nurture group were being brought into the mainstream classes as well.
"For example, some children who might struggle with mainstream group work have their own workstations with Makaton and Widget flash cards to support their communication. The learning walks also further emphasised the strong teaching and learning adopted within the school with focussed precision teaching happening in all classrooms visited."
• Read more – Prince Albert Primary Achieves Flagship Status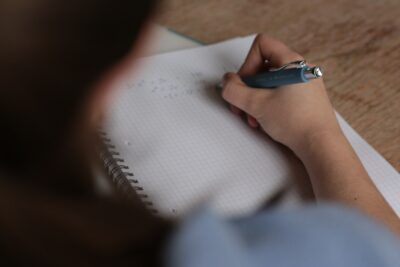 'She Wants to be in School'
Our final school to achieve Flagship status this week is Kettlebrook Short Stay School. 
One parent told our Assessor "words can't explain the difference the school has made to my child." 
Her child has been diagnosed with a range of additional needs including ADHD and possible Autism.  The child has self-harmed and suffers from anxiety.  She got sick or had an upset tummy before school but she is like a different person now.  The school has time for her and go above and beyond.  The child has done more work in her short time at Kettlebrook than in 4 years at high school.  Being in the class wasn't achievable before, if she has a blip she knows who to go to and the school know how to react to her to get the best out of her. 
The parent said "I wish she went there much earlier as she would have had a much better experience at high school.  I was always phoned 5 or 6 times a day previously and now I never hear anything but positive news.  She wants to be in school as she loves it.  At mainstream she would get detentions for swearing even though it was a tic because of stress.  People don't appreciate how much they do in schools like this one." 
• Read more – Kettlebrook Short Stay Achieves Flagship Status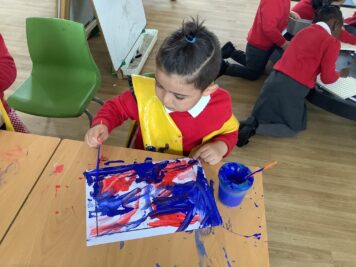 Golden Thread Running Throughout It
Achieving Centre of Excellence this week is Ayresome Primary, which our Assessor explained is a school which has inclusion as a golden thread running throughout it.
"The inclusive vision for the school is one which enables all of the community to achieve, enjoy and know success. The school promotes key values of: Support, Togetherness, Achieve, Respect, Success (STARS). These values enable the school mission statement 'It's awesome at Ayresome' to be a reality.
"The inclusive nature of the school is evident as soon as you enter the grounds. Pupils and staff are smiley and welcoming. Staff from across the school greet families on the vibrant school yards.
"Inside, this warmth and inclusivity continues with each and every member playing their part to ensure a sense of belonging in the calm, purposeful spaces."
• Read more – Ayresome PS Achieves Centre of Excellence Status 
Partnership with Parents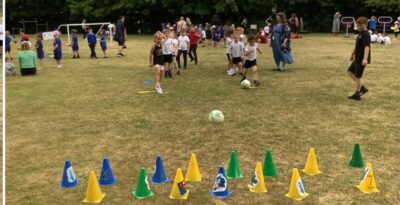 Nettlesworth Primary was the next school to secure Centre of Excellence status this week. Our Assessor spoke with parents when they visited the Durham school. They explained, "The school works in partnership with parents to develop a school where every child can succeed. 
"The Headteacher's message on the website reinforces this; "no one fails but rather, where every child leaves us having identified a talent, a skill, an intelligence through which they can become whatever they want to be."
"Governors are heavily involved in the school and were present for part of the IQM Assessment.  Before meeting them, it was obvious that this was the case from the Governor's Notice Board, which is located in a central part of the school."
Every person our Assessor spoke to throughout the day spoke of the Nettlesworth family and how every member of staff, every child and every member of the community are valued in the same way.  They aded, "Everyone is proud to be part of the school and understand the value of inclusion." 
• Read more – Nettlesworth PS Achieves Centre of Excellence
No Activity is Banned
Our final school to achieve Centre of Excellence status this week is Millennium Primary.  During their visit to the Greenwich school our Assessor encountered an innovative scheme in action. They explained, "Outside the pupils have access to all areas with only the current Reception pupils being kept in one area.  This is because there is a high level of need in that age group.  There are a few rules, and they are for safety.  For example, the older pupils are not allowed on the small climbing frame as they are too heavy, and the younger pupils are not allowed on the large climbing frame as it is too big for them.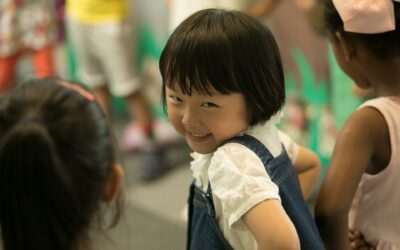 "The pupils can choose what they would like to play with but must put equipment back after they have used it.  Hearing about this was very interesting but going outside at lunch time and observing it was incredible." 
Our Assessor has been outside in many different playgrounds but had never seen such activity as this. 
They added, "The pupils were making good use of all the areas, the playground, the Multi-Use Game Area (MUGA), and the green areas, what stood out most was how active and engaged pupils were.  Some were exploring equipment on their own whilst others were in groups.  There was real activity around the mud kitchen which had been built by parents and there were pupils climbing trees.  The pupils know which trees they are allowed to climb.  No activity is banned, and staff only intervene if safety is a concern."
• Read more – Millennium PS Achieves Centre of Excellence 
No Place for Racism
Achieving the Inclusive School Award this week is St John Fisher Catholic PS.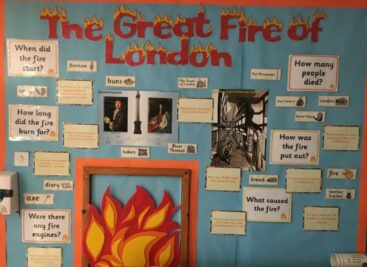 After visiting the Loughton school our Assessor explained, "In the school's ethos statement, the central themes of 'Love, Respect, Caring and Safe' are paramount in the learning environment. "No place for racism in our church and education community" together with "promoting inclusion and a culture of respect", seem to be key principles behind the main school priorities. 
"Linking these to the British values of tolerance and the Catholic belief that "everyone is made in the image and likeness of God", has enabled the whole school and the wider community to accept these challenges of modern times whilst simultaneously furthering the inclusive ethos for all in the education community.  Indeed, the 'Caritas' curriculum (love of humankind) represents the central belief used to systematically review the curriculum to achieve this objective. 
"The benefits of belonging to the CMAT are extensively described in the Self Evaluation Report.  Joint staff training and development, moderation, joint learning reviews and the sharing of good practice across the Trust have helped to support adaptive teaching practices at St John Fisher.  Our Assessor was able to see during the visit, a calm, purposeful, safe and secure learning environment for pupils and staff alike. "
• Read more – St John Fisher Achieves Inclusive School Award 
Find out more about the IQM Inclusive School Award
If your school is interested in obtaining the IQM Inclusive School Award or you wish to talk to a member of the IQM team please telephone:
028 7127 7857 (9.00 am to 5.00 pm)
or email: info@iqmaward.com for further details.
Want more information on the IQM Award? Click here to request your free IQM information pack.